Last Updated on June 11, 2021
A good bike is always accompanied by a good bike rack. It's important to be prepared especially if you are looking forward to that relaxing weekend adventure. You will certainly need to have the best hitch rack for mountain bikes in order to get to the trail you've been planning to go to.
It needs to be sturdy enough to combat the sun and rain. Also, it has to be safe enough to withstand the journey you have to go through. This should also be compact for easy storage when you get back to reality. Most especially, it has to be priced just right so you can get your money's worth.
With so many options to choose from, it may be challenging to decide one for yourself. Don't worry; we made things easier for you. Just delve into this further!
10 Best Hitch Rack for Mountain Bikes
Who would want to spend an obscene amount of money for a product they'll barely use anyway? Luckily for you, we've compiled a list of 10 awesome bike racks that will really be helpful in your adventure. Read further to know more!
1. Allen Sports 4-Bike Hitch Racks for 2 in. Hitch
This comes with a 2-inch receiver complete with foldable carry arms, individual tie-down cradles, a rapid tilt away mast, and no-wobble hitch installation. Well, it is lighter, less bulky, and poses no problems in storage.
Yes, a hanging bike rack is much more affordable compared to its tray counterpart. However, this system requires a lot of practice, and you need to have more time to get used to it. Take note that the quick-release pins are not as quick as ones with pull levers or release buttons.
But then, with all of these features this product has to offer, it will certainly be worth your purchase!
Pros
Quick installation
Uses a tension bolt for utmost security of the bike
Bike frame support arms fold down for easy storage
Space saver
Equipped with dual-compound spine shield useful during transport
Simple design
Budget-friendly
Cons
Bikes are mounted closer together
Removal of the tension lock may be tricky
2. Thule T2 Pro XT 2 Bike Rack
With its platform style, it is simple and easy to understand. The Thule T2 Pro XT is very user friendly. There isn't much room for misunderstanding when loading and unloading bikes.
It comes with ratcheting arms for securing the tires of your bike as well as a rear strap for the front tire. They are sturdy and firm enough, so you expect a minimal movement even if you deliberately move the bike around. Anyway, it is also constructed with a rear-wheel restraint equipped with deep notches in the strap.
With its user-friendly tilt feature that provides quick and easy access to the trunk of the vehicle, undeniably, it stands out from the crowd. The tilt lever is positioned in the middle of the rack so it does not disturb the flow of the car and the bike. This point makes lifting and lowering the bikes simpler.
With a carrying capacity of two 60-pound heavy bikes, this rack is sure to be a heavy lifter. Thule definitely did not skimp out on its quality with the materials used, which it proved by its metal construction and plastic cradles.
Also, it is made with a stout metal frame and plastic cradles to ensure that it can withstand the toughest terrain and the harsh UV Rays of the sun. You are sure that it can provide you longevity so you can use this for years to come.
If your pick of a hitch bike rack for mountain bike has all of these qualities, there will be nothing more that you could ask for!
Pros
Premium build made of metal thus extremely durable
Handy tilt-feature allows easier access to the vehicle's trunk
Equipped with integrated cable locks
Easy and simple style
Cons
Quite pricey
Rack may be heavier compared to other products on sale
3. MaxxHaul (70210) 4-Bike Deluxe Hitch Mount Rack
Well, it comes with soft cradles secured by velcro straps that hold your bike in place. This will certainly help in relieving your stress during transport. With this, you won't have to worry about your bike falling over as you get across those steep slopes.
If you want to do away with the stress of installation, this model is still in the running. This design is simple enough that you can install it with minimum help.
Also, if you're tired of unloading and loading your bikes to get to the trunk, this comes with another handy feature. It can be swung down to gain access to your vehicle's trunk without having to take off the bikes from the bike rack. This will not only save your time but your energy as well.
Without a doubt, this is one of the best mountain bike hitch racks that you can find on the market today.
Pros
The metal body gives it a robust and sturdy feel
Swing down feature saves time and energy when accessing the trunk of the vehicle
Can be installed and removed easily
Capable of carrying 4 bikes with no hassle
Cons
Not ideal for bikes with slanted bars
Not foldable
4. Overdrive Sport 2-Bike Hitch
Wherever you go, this hitch rack can be your best buddy. Its arms are capable of supporting fat bike tires around 5 inches in diameter. This only means that there is nothing to fear, especially if you're a large bike owner, for as long as you have this around.
Also, even if your bike does not fit the description of "fat" you will still find this useful because the wheel clamps are adjustable. Its flexibility only manifests that this rack can be ideal for whatever bikes you have.
Another feature that makes it shine is its anti-wobble screws integrated into the design. This reduces shaking during transit and will provide you with a much quieter journey and the peace of mind you deserve.
Given all of these qualities, this product is sure to suit your needs the best.
Pros
Adjustable wheel clamps
The anti-wobble system provides peace of mind during transportation
Comes with a rear reflector as a safety feature
Quick-release tilt system allows rear cargo access
Cons
The reflector may not be durable after some time
5. Swagman CHINOOK Hitch Mountain Bike Rack
This lightweight rack is an affordable option for beginner bikers. It has an adjustable design that allows different types of bikes to fit in.
For security purposes, a locking hitch pin and locking clamps are added therein. This provides you with ease during travel. Also, it secures the bikes onto the rack, especially when you have to leave your car for a while with the bike attached, as it can't be removed easily.
Also, this is collapsible, giving better storage when not in use. Although it comes disassembled in a box, it is easy to assemble with its easy-to-follow instructions. With this, you don't have to be a pro to do so.
Whenever you're looking for a safe option that isn't that heavy in your pockets, this product should be one of your options!
Pros
Equipped with parts for better security and stability
Relatively durable
Price is affordable enough
Ideal for bikers who don't want to skimp or splurge on their bike racks
Cons
Wobbly on most roads
Clamps might damage the bike frame with the absence of a strapping frame
Design is visually a little awkward
6. Hollywood Racks HR200Z 2 Bike Hitch
Its platform style allows the bikes to be suspended lower, especially when loading. With this, you can make loading and unloading easier. Also, it can transport 2 bikes weighing 45 pounds each, so you don't have to buy or install another rack on your vehicle, making it a good choice for family use.
The wheel mounts are adjustable, and they can accommodate bikes with a variety of wheel sizes and wheelbases. Along with its anti-rattle hitch bolt, this is sure to reduce movement inside the hitch receiver.
Much more, this feature allows smoother transportation of your bike without experiencing any wobble. As with all platform racks, bikes will have lesser contact on the rack due to their build.
But what is something different about this rack is that it has rubber straps built in the body's carrier. Featuring ease of loading and unloading, compact for easy storage, adjustable to fit various wheel size, just to name a few, this product is worth your investment!
Pros
Equipped with a threaded hitch pin that eliminates movement inside the receiver
Ensures a secure grip between the rack and the hitch
Ease of assembly
A heavy-duty rack that can carry 2 bikes
Cons
For hatchbacks, access may be difficult due to the position of the main mast of the rack
7. Swagman XC2 Hitch Mountain Bike Rack
This hitch rack is highly adjustable, meaning it can cater to a wide variety of wheel and tire sizes. After initial assembly, the rack secures your bike without the need to remove the front wheel when fixing, saving you time and effort.
If you are planning to use it every day, its performance won't be an issue too. However, it doesn't have Velcro straps to secure the wheels of your bike, just like typical hitch racks for mountain bikes.
But then, it has vertical bars in the center and soft rubber-coated hook-clamps that slide up and down on a ratcheting system. These features hold the bikes by their top tube with downward pressure.
Anyway, this is partially assembled with the vertical and horizontal bars already attached to the center. This means that you have to completely assemble it to make it functional. Don't worry, though, it comes with instructions and can be done alone.
Much to our dismay, this bike comes with no security features included. If you're only going to drive on smooth roads and always stay close to your bike, this may be ideal for you.
Pros
Extremely budget-friendly option
Comes with a compact design
Lightweight for ease of transport
Versatile enough to cater to different bike types
Cons
It has no safety features
No bike locks included
There might be some difficulty in the release mechanism at times
8. Capstone Hitch Mount 2 Bike Carrier
hitch bike carrier will certainly give you your money's worth
. So if you are looking for something to get the job done and will not break your bank, this might be a contender. And yes, this can carry two bikes safely and easily, making it versatile enough, given its price.
This rack has a foldable tray and a swing-away feature for ease of access to your vehicle's door or hatch. Unlike other racks, this can save you more time and energy as you don't have to pack your things in the trunk first before you load your bikes.
It also has an anti-wobble feature that keeps your bike in place. This is especially handy when traveling across rocky roads and other terrains.
Much more, there is no need to fear even if you leave your bike unattended. This rack has a built-in lock that secures it from being stolen or from falling off during stops and slopes along the way to your destination. With this, you don't have to keep watching your bike like a hawk because you know it's secure.
It is made from heavy-duty steel, and to top it all off, it has a powder-coated finish. This makes sure that the internal manufacturing materials are protected.
Also, this comes with a tilt-down and fold-up function that can help you get through the trunk. For an added safety feature, this has a safety reflector for nighttime driving.
Considering all of these aspects, this product from Capstone is a good choice.
Pros
Variety of bike types can fit
Powder-coated to ensure longevity and preserve the internal mechanisms
Equipped with an anti-wobble device for a smoother ride during transit
Very affordable
Can carry two bikes at once
Cons
Quite heavy due to its steel makeup
The latching mechanism may need to be replaced after some time
9. BV 2- Bike Bicycle Hitch Mount Rack Carrier for Car Truck SUV
This comes with a rear reflector for a safer driving experience. It's easy to install and very practical for solo bikers. With an extremely sturdy three-point connection attachment, you are sure of its durability and longevity. This can be ideal for frequent use.
Much more, it is simple and easy to install on any vehicle, so you don't need much assistance. Since it has padded arms, you are sure that it can protect your bicycles from scratches and damage.
This rack comes with a tilt-back design so you can be able to access the trunk of your car with ease. It also allows for faster loading and unloading so you can have more time to wander around.
Pros
Sturdy enough to hold 2 bikes comfortably in place
Comes with a safety reflector attached at the back to aid in driving at night
The tilted design creates better access to the trunk for ease of loading
No frame contact
Holds bike firmly in place
Cons
It might be heavy especially during installation
10. Upright 2 Mountain Bike Rack Hitch
Much like other bike racks in the market, this one provides an anti-wobble feature to secure your bikes in place. With this, you don't need to worry about it falling during transit.
Also, it can withstand the highs and lows of travel. Well, this comes with an affordable price making it a good choice if you are practical but don't want to compromise quality.
Since it is at the cheaper end of the spectrum, you shouldn't expect it to be on the same level as the pricier ones. Nonetheless, this product is serviceable to get what you pay for.
It is also important to note that you may need to add a pad or separate support on the pole if you don't want your bike's finish to get damaged. Other than that, the rack holds up well considering its price point.
If you are an occasional biker, this might be the product for you.
Pros
Made with Velcro straps to keep wheels in place
Straps are adjustable for flexibility of use
Lightweight for ease of transport
No frame contact
Easy to install
Cons
Setting up may be hard
May not be durable for heavy-duty use
Verdict
Choosing a rack that's most complementary to your bike and your lifestyle is necessary to maximize your money's worth. You have to consider various aspects- like the space that it will take, the number of bikes it can hold, and the type of terrain you are planning to cross.
Different racks shine in various situations. While some can withstand the humps and bumps of rough roads, others can only be used on a smooth road like on a highway.
It's always important to prioritize the things you want your bike rack to have because you can't have them all. The racks we have provided are only a glimpse of what you can expect.
Our Recommendation
If you've got the extra money to spend, the Thule T2 Pro XT is the sure-fire way to go. It has a premium build and is user-friendly. This has multiple features that knock it out of the ballpark.
The state-of-the-art tilt feature proves to be a quick and easy solution for all of your trunk problems. There's no reason to skip out on buying this rack if you want the best biking experience. It's safe, reliable, and well-built and is sure to last for ages.
If you are more on practicality and don't have the luxury to splurge on hitch-mounted bike racks but still want to get your money's worth, we highly recommend the Swagman XC2 Mountain bike hitch Rack.
This is reliable, hardy, and will surely help you save more money. Its simple and lightweight design is sure to get all of your necessities down. This can fit the various wheel and frame sizes, too, so you won't have to worry about its compatibility.
Ultimately, choosing the best hitch racks for mountain bikes requires much thinking and we hope this helps you in any way it can.
FAQ
What is the best hitch rack for mountain bikes?
In our opinion, Thule T2 Pro XT is the best hitch-mount bike rack for mountain bikes. But, the list we have provided contains the best hitch bike racks in the market.
Can you put a bike rack on a mountain bike?
Yes, Various types of bike racks can be put on a mountain bike. For example, hitch-mounted, Cargo bike rack, pannier bike rack, etc.
Read More: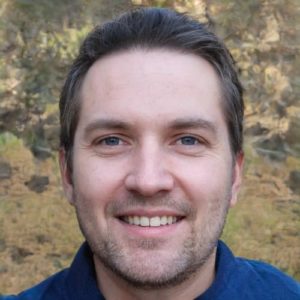 I'm Daniel Galbreath, founder of OffRoadersWorld.
I spend my spare time writing on this website, OffRoaders World. I share my thoughts and reviews on different types of gears, share tips sometimes. This website is specially created and regularly updated basically to help other folks like me when I started to solve the various problems they face, specially when they go off-roading.