Last Updated on June 19, 2021
The best portable air compressor for jeep
If you are looking for a portable air compressor for jeep and you don't have the time to shop around then just go for this one. Overall its performance and build quality are unparalleled.
The only reason to own a car is to move around easily without looking for others to take you to places you want to go.
No need to wait for the bus, train, or cab to get around. So, why should you wait for others when you've got a flat tire?
Can't you fix it and get on going? You can if you got the best portable air compressor for Jeep.
With its help, you can take care of the flat tire issue right away without waiting for a mechanic to come and fix it for you. Even to help solve a problem like an uneven tire or improperly inflated ones with its help.
No more you need to wait for roadside assistance or try searching for a service center for such minor issues.
Check out the list below to find the best portable air compressors for jeep right away.
Top 5 Best Portable Air Compressors for Jeep
If you're interested in getting the air compressor to take care of flat tires and other air issues within them, then get anyone from the below list.
VIAIR 40045 400P – Best Rated Portable Air Compressor for Jeep
Using the air compressor can be difficult for many as they don't know when to stop. To solve that problem, the VIAIR 400P comes with its automatic function.
This unit has an onboard pressure switch that looks for the internal air pressure to reach 145PSI for it to stop pumping the tire with air.
Unlike other units, this 12-volt permanent magnet motor can inflate things real fast. How fast you might ask?
Within 5 minutes, the machine can inflate a 35-inch tire while reaching the PSI level from 0-30.
What's even more impressive is the fact it can pressure up to 150 PSI at a 33% duty cycle. And it can manage to operate at such high intensity for at least 40 minutes.
You will be getting more than a compressor with this unit. Besides the 400P compression system, it will come with other things like an inflation gun, pressure gauge, extension hose, and a bunch of other stuff to make your work much easier.
The cool thing about working with the unit is that it doesn't require turning off the compressor while you check the tire pressure. This one only works when you pull the trigger on the inflation gun. Not only it saves time but makes the filling process effortless too.
With a weight of just 8.5lbs, moving around with the unit couldn't be any easier. No surprise, it is one of the most portable units out there.
Pros
Great pressure level
Works fast
Has an inflation gun
Easy to use
Unit is lightweight
Cons
Carry bag with the compressor isn't the best
Also Read: List of air compressor under $100
Smittybilt 2781- Best Portable Jeep Air Compressor for the Money
Machines have a limit. While using the air compressor often you forget about that. This is what leads to overheating which often results in motor damage.
Don't want a part in any of this, the Smittybilt got a simple solution for this.
Thinking out of the box, Smittybilt came up with an auto-thermal switch for its 2781 universal air compressor. So, when you overdo it, the feature cuts off power on its own to protect the motor.
Impressive, isn't it?
But that's just the tip of the iceberg. There is more like a built-on cleanable air filter. This makes cleaning things to keep the compressor working in perfect shape. Then there are the rubber feet on the thing. Thanks to it, there is no more vibration you've got to worry about while operating the unit.
Added alongside that, the easy twist brass inflator top, quick release, 24-foot long coil hose, and a carrying bag. All these things make it a great deal.
Not to mention, its outstanding performance alone is enough to win anyone over. With 40 minutes run time at a stretch with a 40 PSI pumping, it is quite impressive. Then there are its 72 liters per minute airflow, which takes it to the next level: being the best air compressor in business.
Pros
Long hose
Good pressure level
Long period use
Motor safety feature
Comes with a carrying bag
Cons
Inline air gauge reading isn't accurate
ARB 12 – Best Performance Portable Air Compressor for Jeep
The first thing that makes ARB already a great option is its durable carrying case. Instead of offering a bag, they give a durable casing housing to easily and safely store the equipment.
For that, ARB deserves praise.
But not only the casing is the only thing that keeps the compressor safe. Its sealed, washable sintered bronze air filter also resists dust, moisture to make sure the machine works at its peak no matter the condition.
On top of that, the machine got a Teflon impregnated carbon fiber sealing on the piston that reduces friction while it's in work. So, not only it manages to offer an excellent airflow rate, it makes sure there is no damage due to that.
But what makes it truly special is the small footprint. Even in the tightest of space, it manages to squeeze in. So, carrying it around won't cause much trouble.
Though don't get fooled by the size; it will fill up 35″-37″ tires in one single cycle. And not just one, four tires with one go to take care of the entire Jeep. With 2-minutes per tire, inflating the whole ride won't take much time.
So, whether you need it for the tires or just for other functions like filling up a water pool, this is up for every challenge thrown in its way.
Pros
Durable build
Great airflow rate
Resists dust and moisture
Comes with a durable casing
Can fill up 4-tires in one cycle
Cons
Can be a bit noisy at times
VIAIR 300P portable compressor
If you've loved the VIAIR one, but don't require such high pressure, then check this one.
It is the VIAIR 300P portable compressor. For those large tires up to 33-inches, this is the perfect portable tire inflator kit. It clamps to the power leads of the Jeep's battery while connecting to the valve stem on the tire chuck to inflate those flat tires.
And while doing so, you can keep check of the pressure level at all times with its inline pressure gauge.
Using this kit, you can operate at a high PSI level up to 150 for 15 minutes straight. Meanwhile, using the tire hose when you do that, you can do much more using the 100PSI air pressure gauge. From making the air go up, down, up intermittently and let the air go down intermittently beside the usual pressure checks.
No matter how much you push the machine, its heavy-duty sand tray will keep it from moving much. And when done with inflating objects, you can put away the VIAIR inside the deluxe carry bag to store it away.
That's right! It comes with everything you need. So, no need to buy anything else.
Pros
Fast inflating
Can inflate large tires
Works at a high PSI level
Multi-use air pressure gauge
Has a durable storage bag
Cons
SuperFlow MV-9012
For the last one, I've got one of the finest in the form of Superflow.
Just like the name suggests, the portable air compressor can fill up tires real quick.
How quick you may ask?
Using the MV-90, it would take around 3-minutes max to air up a 44-inch tire. It manages to do such fast inflating at a pressure level of 25 to 35 PSI.
And it is not just the big tires that you can inflate using it. From cars, bikes, RVs, SUVs to trucks, you can air up or air down them whenever there is a need for that using the Superflow.
Even using it is not that difficult. All you need is to use the alligator clips to connect it to your ride's battery. Then attach the 24ft air hose to the tire and let the compressor do its job by turning it on.
For fast inflating the Jeep's tires, there aren't much better than this. Trust me on that.
Pros
Solid build
Fast airflow
Works with multiple size tires
Long hose
Easy to operate
Cons
Conclusion
You've got your hands on the best portable air compressor for Jeeps.
Not just for the Jeep, the ones here can be used for a wide variety of tasks.
So, grab the one you feel like the right one. But if you aren't sure which one is that, then I will recommend going with either the VIAIR 400p or the Superflow.
VIAIR for the fact it offers the muscle to let you inflate things fast. The long hose is another reason for going for it.
On the other hand, the Superflow for the capability to handle large jeep tires. And just like the VIAIR, it manages to do things real quick.
So, you won't have to wait long to solve the flat tire problem whichever you pick. That's guaranteed.
Best Portable Air Compressor for Jeep: Buying Guide
The air compressor is always an important piece of equipment for all proud vehicle owners. An air compressor can be used for several tasks. Among all of the uses, maximizing the tire of your vehicle is the popular one.While driving on terrain, tire maximizing is important for making the terrain easier.
Without it, with the help of an air compressor, you will be able to maintain the tire traction when you want the stretch of tire inflation. I hope now you can understand the significance of an air compressor.
However, selecting the best portable air compressors for the jeep is never an easy task, especially if you are a newbie. There is a lot of air compressors in the market available and you will have to pick the best one for you.
That's why I am here to help you out. At this point, I will be talking about the things you need to keep in mind while purchasing a portable air compressor for your jeep. So, let's get started.
Performance:
This the first thing that everybody looks for. I hope you will be looking for the same things. Obviously, you will want an air compressor that will deliver a high performance. However, you can compare the performance of an air compressor in several ways. You will find manufacturer specifications on the body of compressors like 150 PSI and 2.5 CFM.
Well, it's a bit tricky to understand. I will talk about these technical aspects below to make you well understand.
The pressure of air:
At first, let's talk about the PSI. I hope you already know about this. In general, the PSI means pounds per square inch. The highest pressure that your air compressor can produce is measured in PSI. This is an important thing because most of the power tools you want to run demand a certain amount of pressure for working.
Without it, PSI is also important to inflate your vehicle's tire as the PSI needs to overcome PSI in the tire for adding more air. But, don't worry. It's not a difficult task to get the job done.
Airflow:
Another way for measuring the performance of an air compressor is its airflow. Airflow means the amount of air that an air compressor can move. The airflow is measured in CFM. Here, CFM stands for cubic feet per minute.
It is totally different from the PSI and even more important if you are thinking about powering your pneumatic tools. Tire inflation of your vehicle or inflating suspension system is actually less amount of an issue. As you can guess, the higher CFM will make your tires inflating faster comparing with the lower one as your air compressor will be able to deliver more air to the tire.
Power use:
You are supposed to know that your air compressor needs an electric power supply. But if you are thinking about purchasing an air compressor for off-roading, then you will have to power your compressor from the battery of your vehicle.
In this case, you will need to make sure first whether your jeep has the ability to supply the voltage or not that an air compressor needs. You will be able to see the power of your motor from the amperage of the compressor. The higher amperage means fast recharging and also moving air at high pressure.
Duty cycle:
Another thing that is also considered as the measurement of performance is the duty cycle. The duty cycle is important for the person who wants to run their air compressor for a long time. The duty cycle will actually tell the time how long your air compressor will be able to run before stopping, either for avoiding overheating or recharging the storage tank.
The duty cycle is counted as the ratio of run time versus the time need for cooling or recharging. For instance, if the duty cycle of your air compressor is 33%, then it means it has the ability to run 15 minutes before needs to stop running for the next 30 minutes.
So, as you can understand that you need to go for the higher duty cycle air compressor if you need to run it for a long time.
Price range:
Well, budget always matters before purchasing a thing. No exception here. Obviously, you will want to buy an air compressor within your budget. But make sure that you are bringing the compressor depending on its use. For example, if you need an air compressor just for pumping a tire, then you don't need to go for a higher-performance air compressor. Again, if you need the compressor for both pumping jeep tires and running power tools, then you will have to purchase an on-board air compressor. It totally up to you.
However, another thing that can make your budget vary is the warranty. The air compressor that comes with a warranty will ask you to spend some money. It is better to purchase one that comes with a warranty.
Intended uses
After all, you will need to determine the use of your air compressor first. The most common use of an air compressor is adjusting the tire pressure. To adjust the tire pressure, you need to bring the compressor that has CFM and PSI ratings required for the tire size you are going to inflate.
However, the duty cycle will not matter much if you are not inflating more than two tires once. There is also some additional use of air compressors such as powering pneumatic tools and air springs. So, you will have to figure out your intended use first.
Frequently Asked Questions
What does it mean by 100% duty cycle?
You may think that a 100% duty cycle means your compressor has the ability to run non-stop. But, actually not. It means that the 12V compressor piston has the ability at a certain pressure to flow air 100% of the time with the assistance of the storage tank.
Is higher CFM better for bad road use?
Higher CFM is better for you if you have larger tires. You will get increased CFM when you have lower PSI output. As a result of higher CFM, more air will flow and your tire will get filled faster.
For running tires, how long can a portable air compressor take?
Well, it doesn't matter whether it is 12V portable or any other type of air compressor, you still need to pay heed to its duty cycle. That means how long it can run without rest and also before using it again. The duty cycle is measured in an hour. If your air compressor has a 33% duty cycle, then it will run 20 mins and need to take the rest 40 mins.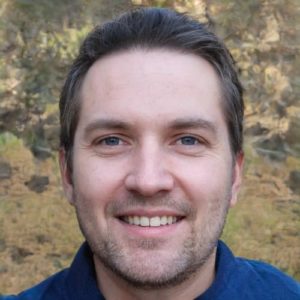 I'm Daniel Galbreath, founder of OffRoadersWorld.
I spend my spare time writing on this website, OffRoaders World. I share my thoughts and reviews on different types of gears, share tips sometimes. This website is specially created and regularly updated basically to help other folks like me when I started to solve the various problems they face, specially when they go off-roading.