Last Updated on July 7, 2021
The best smittybilt winch
If you're looking for Smittybilt winch but can't decide which one to choose then just get this Smittybilt XRC GEN3 winch for overall better quality and performance.
Smittybilt, as a brand, certainly has gained a well-earned reputation in making and distributing quality winches without hurting your pocket.
If you are discontented with spending a lot of money to buy from those expensive brands, Smittybilt winches are the ones you should start counting on.
This brand is offering some up-to-the-minute winches of different load capacities for towing different vehicles.
In this best Smittybilt winches article, I am going to review such four top-notch winches mentioning all the merits and demerits of each of the units.
Before I start reviewing those winches, let me point out some of the core factors that I considered before putting a winch on this shortlist.
The load capacity of the winch.
It's durability, application, and performance.
The brand reputation.
It's cost-effectiveness.
The safety features.
The included accessories in the kit.
Its IP rating.
Ease of installation process, use, and some more model-specific features.
Without any further ado, let's get down to business.
Top 4 Best Smittybilt Winches Review
1. Smittybilt 97695 XRC GEN3 9500 Winch Review – [Top Pick]
Pros
It's a new state-of-the-art addition to Smittybilt's latest-generation winch product line.
Smittybilt has souped up the towing speed of this model by 12% with less amp draw.
The advanced remote control with LED makes it easy to work in the dark.
I must praise the size and grip of the remote control.
A relocatable control box gives you the liberty to change its position if required.
This very winch is IP67 rated (water-resistant).
A load indicator system (implemented in the remote) gives you a piece of accurate information on the winch load.
Installing and using this winch is quite a straightforward process.
You will get the required hardware with the kit for the installation.
It's super affordable for what it offers.
Cons
It might look a bit thicker than usual because of the removable body panels.
The company should focus on improving the user manual.
If you want to buy a 9500 lbs weight capacity winch without hurting your pocket, you should consider this latest edition from Smittybilt.
Visually, this Gen3 version is different from the Gen 2 version. However, the technological change of this version is way beyond skin-deep.
The load indicator system comes in handy to know the winch load visually. It eventually ensures the longevity of the winch by restricting you to the winch weight capacity.
It's equipped with an in-class 7 horsepower motor that draws at least 10% lower amp but more powerful than the Gen2 winches.
The clutch lever of this model is quite beefy to operate wearing gloves. It has labels for 'engaged' and 'free spool' that certainly helps while operating this unit.
While this one is a steel cable (94') version of the XRC 9.5K Gen3 model, at the same time, you can buy a ready-made synthetic rope (94') version of the same winch.
Smittybilt has been producing quality winches for years with lots of bells and whistles that you can afford without breaking the bank. This particular Smittybilt XRC 9500 Gen3 winch is one of them.
You should count on this winch if you are looking for a perfect alternative to those pricey options.
2. Smittybilt 98510 X20 Winch Review
Pros
It's an IP68 (waterproof) rated winch.
Installing and using this winch is effortless.
The solenoid pack can be mounted in two different locations.
I like the dual feature of the remote control. It can be used both as a wired and wireless remote control.
The remote is easy to grip, and it works impeccably.
This unit features a UV resistant matte black body that helps it to last long.
The tie rod struts give it ample strength.
You can easily afford it at a bargain price.
Cons
The instruction manual needs to be more in detail. Nonetheless, the installation process itself is easy.
This 10,000 lbs load capacity winch is equipped with a heavy-duty synthetic rope (98.5') that goes through a high-quality competition aluminum fairlead.
As you can see, the length of the line is quite remarkable. On top of that, the remote control has a substantially long (12') cable too.
Besides this 10,000 lbs capacity synthetic rope winch version, you have the liberty to choose from various other weight capacities and types of lines (steel and synthetic) for this Smittybilt X20 model.
Here they are –
It offers some other standard but precious features like a 3-stage planetary gear, an automatic out-of-drum brake, and a sliding ring gear clutch.
As a whole, the Smittybilt X20 series winches are undoubtedly capable of serving the purpose without costing an arm and a leg. I warmly recommend you to go for this winch. You won't regret it.
See Also: Reliable Winch Under $500
3. Smittybilt 97495 XRC GEN2 Winch Review
Pros
It's an IP67 rated winch (water-resistant).
You can mount the solenoid at three different locations as per your needs.
The remote control is comfortable to hold, works flawlessly, and has an ample length of wire (12').
It operates relatively quieter than most of its competitors.
Overall, it's not that hard to install and operate.
The kit includes all the wires and hardware required for the installation.
The price is remarkably low.
Cons
The clutch lever could have been a bit heftier.
The control box cover is a bit flimsy.
This very 9500 lbs load capacity winch from Smittybilt features a heavy-duty 94' steel cable that goes through a high-quality 4-way roller fairlead.
Like any other quality winches, this one also offers features like – 3-stage planetary gear trains, automatic in-drum brake, and sliding ring gear free-spooling clutch.
Apart from this 9500 lbs load capacity winch, you can go for some other weight capacity winches of different types of lines like –
Previously I reviewed the 9500 lbs capacity Smittybilt XRC GEN3 version, and this one is the GEN2 version of the same load capacity. This one costs almost half of the GEN2 model.
So, if you are looking for a somewhat budget unit without compromising the performance and quality, this one is the best bet for you.
Video: Installing Smittybilt 97495 XRC GEN 2 Winch
4. Smittybilt 97204 XRC-4 Winch Review
Pros
A well-built, sturdy winch.
It's compact and lightweight to fit for the UTV/ATVs properly.
The kit contains all the necessary hardware for installation, including the solenoid, and a universal mounting plate.
Both a wired remote control and a handlebar rocker switch are included in the kit.
Installing and using this winch is a walk in the park.
This winch is fast and quite efficient in recovering/towing your vehicle.
It's reasonably priced.
Cons
No wireless remote comes with the package.
Had the battery cable been a bit longer, it would have been a smoother installation process.
If you are looking for a top-notch 4000 lbs load capacity winch for your UTV/ATV or marine trailers, then the Smittybilt xrc-4 unit might suit your interest.
This particular model is equipped with a heavy-duty steel cable (32') that goes through a quality 4-way roller fairlead.
Other than this steel cable version, you can buy the readymade synthetic rope version of this winch (Smittybilt 98204 XRC-4). The synthetic rope version is much lighter than this steel line version. However, it costs more than this.
Both these versions feature a quality corded remote control having a considerably long wire (11') that works without any hiccups.
However, a bit bigger remote would have helped it to grip more comfortably.
A three-stage planetary gear system and the free-spooling clutch are in place to give us the best winching experience.
Altogether, this little unit has all the ability to steal the show when you are looking for a budget-friendly & best smittybilt winch for UTV/ATV/railers. It will beat those expensive winches from other brands any day.
Juxtaposition Amongst these Smittybilt Winches
Let's draw a comparison amongst the four Smittybilt winches I've reviewed above. I will be comparing them in terms of
Horsepower.
Gear.
Load Capacity.
Cable type and length.
Horsepower
The horsepower of a motor controls the power and line speed.
By the way, don't confuse this power with the load capacity. Load capacity is different, and I'm going to discuss that later.
The higher the horsepower (HP), the more it is capable of generating power and torque.
The more massive the vehicle / any other towing objects, the more motor power you need. The motor lets the drum of the winch move.
Here is the comparison chart among the above-listed winches –
| | |
| --- | --- |
| Winch Model | Motor HP |
| Smittybilt 97695 XRC GEN3 | 7.0 hp |
| Smittybilt X20 98510 | 6.6 hp |
| Smittybilt 97495 XRC GEN2 | 6.6 hp |
| Smittybilt 97204 XRC-4 | 4.1 hp |
Gear
When the winches have gears that look like they are orbiting each other, then it's called the planetary gear system.
All the modern age electric winches implement planetary gear trains. Most of them are three-stage planetary gear winches; Nonetheless, some are 2-stage planetary gear winches.
No doubt, a three-stage planetary gear system performs faster than the 2-stage planetary gear winches. Fortunately, all the above models are equipped with 3-stage planetary gear trains.
Now, let's talk about the gear ratio. The gear ratio dictates the amount of pull and line speed.
Here is the list of the gear ratio of each of the winches I reviewed –
| | |
| --- | --- |
| Winch Model | Gear Ratio |
| Smittybilt 97695 XRC GEN3 | 173:1 |
| Smittybilt 98510 X20 | 218:1 |
| Smittybilt 97495 XRC GEN2 | 161.28:1 |
| Smittybilt XRC-4 97204 | 198:1 |
Load Capacity
Load capacity (aka weight capacity) is one of the most crucial decisive factors for buying a winch. Every winch is rated with load capacity.
The golden rule is to buy a winch that is capable of pulling at least 1.5 times more than the gross weight of the vehicle.
Here gross weight = total weight of the vehicle + weight of anything or anybody in the vehicle during the towing process.
So, if you are going to buy a 9500 lb load capacity winch, you should restrict the gross weight of your vehicle up to 6333 lbs to get the best result.
Here are the load capacities of the winches I reviewed above –
| | |
| --- | --- |
| Winch Model | Load Capacity |
| Smittybilt XRC GEN3 97695 | 9500 lbs |
| Smittybilt X20 98510 | 10,000 lbs |
| Smittybilt 97495 XRC GEN2 | 9500 lbs |
| Smittybilt 97204 XRC-4 | 4000 lbs |
Some versions of the winches have multiple weight capacities available. I've mentioned those above against respective winches.
Cable Type & Length
The type of the winch line mostly varies in two types –
Steel cable.
Synthetic rope.
While the steel cable is considered to be the more robust option than the synthetic rope, at the same time, the steel cable makes the winch heavier than a synthetic rope.
On top of that, the steel line can cause severe injury if it breaks under load and snaps back to you. That's why you are recommended to use a dampener jacket with every steel line version of the winch.
However, the steel line requires less maintenance than synthetic rope.
The length of the cable varies from winch to winch. Let's see the cable types and lengths of the above-listed winches.
| | | |
| --- | --- | --- |
| Winch Model | Cable Type | Cable Length |
| Smittybilt 97695 XRC GEN3 | Steel cable | 94' |
| Smittybilt 98510 X20 | Synthetic rope | 98.5' |
| Smittybilt XRC GEN2 97495 | Steel cable | 94' |
| Smittybilt XRC-4 97204 | Steel cable | 32' |
Each of those versions has the other type of line readily available. I've given the links of those in the summary part.
Final Thoughts on Best Smittybilt Winch
So, this is it.
In this Best Smittybilt winch review, I've left no stone unturned to find out the benefits and pitfalls of four top-class winches of different load capacities.
If you need a winch for your truck, SUV, or car, and 9500 lb are sufficient for the need, then go for the latest edition of Smittybilt winch (XRC GEN3) without any second thought.
I believe you didn't miss out on the differences amongst those four models that I wrote separately.
Which one do you think is the best bet for you?
Reasons Behind The Popularity of Smittybilt Winches
Smittybilt winches offer many features that are keeping them in the game and also gaining popularity along the way. I will point out some of those features below.
1# Dynamic Braking System
The primary concern of Smittybilt over the years has always remained the safety of the users. They provide their products at a low cost, but they never compromise on the safety measures. That fact is fully supported by the dynamic braking system that their winches are installed with.
That system ensures that there is no sudden tumbling by your vehicle even if you are not controlling it. The structural integrity of the wire is also maintained by this brake system, thus ensuring there are no unexpected failures while winching.
2# 3-stage Planetary Gear Train
Most of Smittybilt's in-demand winches come with this gear system. Not long before, this gear system was considered an expensive rarity in the winch industry. Smittybilt is one of the pioneer brands that led to the revolution of using them.
This gear system allows the winch to display far greater winching capability when handling load at their full load capacity limit.
3# Wireless remote Control
I talked about how focused Smittybilt is on the safety of their customers as well as their products. The wireless remote control system is another great addition in that section. Smittybilt is providing this system in the newest models they are manufacturing.
This system allows you to control the winch from a safe distance when your vehicle is stuck in an odd situation.
4# Discrete Water Resistance Rating
All of the Smittybilt winches offer different levels of waterproofing. Some are fully waterproof and some resist water to a certain degree but all of them have this feature. This helps to keep your winch safe even in extreme conditions.
The best part of this is that you won't have to overpay to get the maximum amount of waterproof rating if water resistance is not your main concern.
5# Solenoid Mounting Diversity
Smittybilt has always been kind enough to give options to its users so that they have the freedom to choose. The solenoid mounting options are one of the many. This system gives the drivers of any vehicle size the opportunity to mount the solenoid that satisfies their needs. They won't have to make any modifications to the winch to match the right solenoid.
6# Larger Load Capacity
Smittybilt has a huge collection of winches with a wide variety of weight capacity. That allows the users to choose the perfect one that fits best for their job.
7# Speed and Efficiency
Their products are very well-known for their efficient performance and speed during winching. It can crack its top speed even with the load attached, thus saving your time and effort.
8# Clutch Lever Size
They use larger clutch levers in their products which is not a big deal but a useful feature. It is easily accessible and easy to operate even when the user is wearing gloves.
About The Brand Smittybilt
The founder of the brand "Smittybilt" is Basil Smith a.k.a. Smitty was very fond of 4-wheel drive. His dream was to develop equipment for those 4 wheelers like trucks and jeeps. He started his journey with a machine shop in 1956 and was named 'Smittybilt" eventually.
Smittbilt has many 4WD products under their name but their winch impressed the offroaders the most. They are providing their winches at a mid-range so that everyone can afford it.
Though the price is low, they didn't compromise with the performance or reliability of their products. That's what separates them from the other brands. Their products are as safe as they can get.
Frequently Asked Questions
Is Smittybilt a good winch?
Smittybilt is one of the most popular names in the off road industry. They offer high-quality winches at an affordable price. You can surely go for smittybilt winches without any second thought.
Where are Smittybilt Winches made/ Is Smittybilt winch made in USA?
There is no direct answer to this question. According to my research, smittybilt winches are manufactured both in the US and China. But smittybilt doesn't reveal the number of products build in each country.
How do you install synthetic rope on smittybilt winch?
Watch this awesome installing video –
I hope you've found my smittybilt winches reviews article helpful. If you've any queries about smittybilt winches, then just drop a comment below.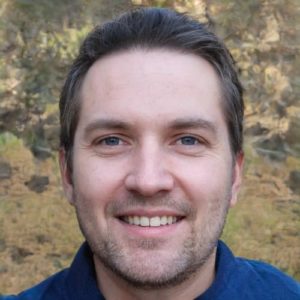 I'm Daniel Galbreath, founder of OffRoadersWorld.
I spend my spare time writing on this website, OffRoaders World. I share my thoughts and reviews on different types of gears, share tips sometimes. This website is specially created and regularly updated basically to help other folks like me when I started to solve the various problems they face, specially when they go off-roading.