Last Updated on July 13, 2021
Basically, a tonneau cover is an aftersale product for a mini pickup truck. The purpose of this product is to safeguard the goods or materials from weather or rain, or water while transporting. Without it, the tonneau cover can be used to make a mobile bed at the back of your vehicle.
However, there are a lot of tonneau covers in the market you can purchase. The best tonneau cover you will need will be determined by your need and the goods you will be carrying. There are roll-up tonneau cover, tri-fold tonneau cover and hard folding tonneau cover with a difference in weights and costs.
Before purchasing your one at first, you need to know about both hard and soft tonneau cover in detail, pricing and durability with pros and cons.
Today, In this article, I will be talking about both hard tonneau cover and soft tonneau cover. I will try to mention each and every core factor of these two types of cover. At last, I will talk about which one is the best.
Also Read:
Hard Tonneau Cover vs Soft Tonneau Cover
Hard Tonneau Cover
At first, if you need tight security, then you have to go for the hard tonneau cover. The hard tonneau cover mostly comes with a frame guard of aluminium or hard plastic. It gives support in highly adverse weather conditions like heavy rain or storm. Without it, the tonneau cover provides wind and rainproof protection to your materials inside. Also, breaching the cover is quite tough.
Moreover, the hard tonneau cover is easier to fold or unfold. You just pull it over the back. A popular hard tonneau cover comes with a tri-folded system. Thus it gives you a total of three lengths at the back to cover or uncover. As you can guess that the hard tonneau cover is a bit pricey.
The hard tonneau cover gives a mechanical looking. Most people find it attractive than a soft tonneau cover. In contrast, it is easy to use but hard to install and uninstall. If you don't need to remove the tonneau cover often, then you may not face any problem. Comparing with the soft tonneau cover, it is much time-consuming to set up for the first time. Making a truck bed, a hard tonneau cover will give you much more space.
Soft Tonneau Cover
Mostly a soft tonneau cover you will find in the market is based on vinyl materials. The inside coating comes with aluminium, but it is not much strong as a hard tonneau cover. The security here is a bit less in comparison.  With a military or jungle knife, the cover can be breached easily.
Apart from that, the soft tonneau cover is easier to cover your vehicle's backside. There are velcro's; you need to place the cover and give a gentle press over the two side trailings. But it is a time-consuming task. Setting up for the first time is easier than setting up any hard tonneau cover.
Without it, you are allowed to fold up a soft tonneau cover and take as much space as you need to place bigger things like cycles. Well, as it is made of soft materials, it gives you a lightweight experience. Thus you will get more mileage and driving comfort.
However, it seems to experience that the high wind or storm could breach into the tonneau cover. Making a bed at the back of your vehicle won't give you much comfort with a softer cover. It comes to a portion from the side trailing levels to make it intact.
After all, it is a cost saver option and it serves longer than hard tonneau cover. The others malfunctions are easy. It gives you a vintage look rather than any technical or mechanical vibe.
Which one is better? Hard tonneau cover or soft tonneau cover?
Basically, the usage and your costings will decide which one is better for you. From a cost-saving opinion, the Soft tonneau cover is better. On the other hand, for a mechanical and attractive look, you will surely find a hard tonneau cover a better option. It gives a killer outlook of the most modern and new model vehicles.
However, if you have an old model wheel, you can go for the vintage look. If security isn't that much concern for you, then you can purchase a softcover tonneau cover. Apart from that, if you are looking for an economical fuel experience, then you should install the soft tonneau cover.
Moreover, if you are an occasional user, then you will find the soft tonneau cover more friendly as it takes a little effort to remove and install. For having more space in bedding, you should choose the hard one. On the other hand, for regular sensitive transportation of different goods, you can buy the same one.
In the end, both of the above-mentioned tonneau covers have pros and cons. Both of them will give you a good experience. First of all, you will need to have a look at your vehicle, look at your walleye and try to calculate which way you are going to use it.  After that, you will find which one is better for you. That's it.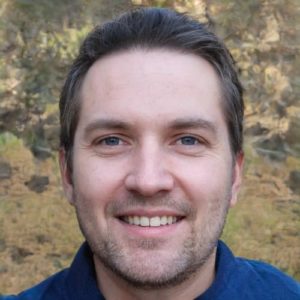 I'm Daniel Galbreath, founder of OffRoadersWorld.
I spend my spare time writing on this website, OffRoaders World. I share my thoughts and reviews on different types of gears, share tips sometimes. This website is specially created and regularly updated basically to help other folks like me when I started to solve the various problems they face, specially when they go off-roading.