Last Updated on July 13, 2021
The tonneau cover is the best thing for protecting your cargo. Installing a tonneau cover on your truck, you can keep your goods secured from thieves and even safe from the sun. However, it may happen that your tonneau cover needs to be removed because you may need to carry large cargo or install different accessories. Without it, your tonneau cover may become shabby.
Whatever the reason is, you need to remove your tonneau cover. But, do you know how to remove the tonneau cover?
Well, in this article, I will be talking about the detailed steps following which you can take off your vehicle's tonneau cover.
In general, there are different types of tonneau cover depending on their model and design. Your tonneau cover type also depends on your vehicle's model. I will talk about different types of models here. You will not have to worry about that.
Easy Ways to Remove a Tonneau Cover
Tools Required:
Well, you will be needing a few tools for removing your tonneau cover. Some types of cover such as sawtooth stretch will not ask you to bring any tools though. It is highly recommended to check your tonneau cover user manual for the tools list you will need. I have added a rough checklist below.
Protective goggles
Wrench
Screwdriver
Removing a Quad-Fold or Tri-Fold Tonneau Cover
Your first step for taking off or removing the tri-fold tonneau cover will be folding the tonneau cover completely next to the bed and securing it using the buckets you have provided. Then, you will have to remove the bolts that are responsible for securing the hinges to the C-clamps. You can do this using a wrench.
Now, in this step, you will need someone to help you out. You will need to get your helper standing on each side of your vehicle for lifting the folded cover in order to take it off the vehicle. In case if you are doing this alone, you will have to stand in the bed of your vehicle and lift the tonneau cover off from there. You need to be careful so that it does not strain you back.
Whatever if your folded tonneau holds rails, then you will find the rail is still attached. If you wish to reuse or reattach your tonneau cover later, then you have to leave the rails attached. Removing the cover rails means you are removing the tonneau cover permanently. So, pay heed to this. Removing the cover rails also need to complete a few steps:
Removing Tonneau Cover Rails
Well, as I said earlier that you will need to remove tonneau cover rails only if you want to remove your tonneau cover permanently. You will need to remove the cover rails only if you don't want to reinstall the tonneau cover again. The steps for removing the tonneau cover rails:
At first, use a wrench for loosening the bots that are used for securing the C-clamps to your vehicle's bed rails. After loosening the C-clamps, then take off the rails and also carefully lift each rail for avoiding scratching any part of your vehicle.
If you find that the seals are installed along with the tailgate and bulkhead, you will need to peel off them. You may require using isopropyl alcohol for cleaning the sticky dust.
Removing the Sawtooth Stretch
The sawtooth stretch is considered the easiest tonneau to take off. Removing this type of tonneau is so easy that you remove it within 5 to 6 minutes. You can remove sawtooth stretch without using any kind of tools. You will not have to lift the cover and detach the rails individually. The steps to follow for removing sawtooth stretch:
At first, you will have to unhook the J-hooks from the corners of the tailgate and roll up your tonneau cover towards the cab. Then, secure the tonneau with attached buckles. After that, you have to take off the bows from between the side rails if you use them. Then, you will have to pull them out of the slots where they used to sit. In order to pull them, you will have to apply pressure.
Now, simply pull the tailgate in the backward direction for removing it from the two side rails. You will find that the corner connector is still attached to the tailgate rail. Then, simply loosen and take off all side clamps for detaching tonneau side rails from your vehicle's bed rails.
After that, lift the side rails from the bed rail and also pull the cab rail. Here, you may have to use some upward pressure. Then, take off the cab rail with the attached sawtooth stretch tonneau cover. Now, you can store your tonneau cover if you wish to reuse it.
Removing a Hard Top Fiberglass Tonneau
If you hold a fiberglass tonneau, then you will have to start by sitting in the bed of your vehicle and taking off the lid clamps. Use a wrench to start your bolt loosening on the clamp. You will need to continue your loosening bolt process until you find the clamp is detached from your truck body.
Then, you will need to move down your vehicle bedside for removing all clamps on each side. You will have to make sure that the tonneau is laying flat so that it does not crash down on you. Once you find the lid is detached fully, you will need 2 to 4 people for lifting the cover and take it off from the vehicle's bed. Your tonneau cover should place on a saw or stand horses for avoiding damaging your fiberglass cover.
Also Read: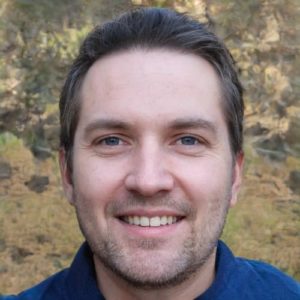 I'm Daniel Galbreath, founder of OffRoadersWorld.
I spend my spare time writing on this website, OffRoaders World. I share my thoughts and reviews on different types of gears, share tips sometimes. This website is specially created and regularly updated basically to help other folks like me when I started to solve the various problems they face, specially when they go off-roading.