Last Updated on August 4, 2022
The Best Hitch Mounted Mud Flaps
If you are looking for a mudflap and you don't have the time to shop around then just go for this one. It features optimum durability, ease of installation, and extreme protection. It doesn't require a drill to install it, and it fits any dually and full-size vehicles. With its adjustable width and more great features, this is undeniably a must-have!

It's natural for your vehicle to get dirty after some enjoyable off-road adventure. A little of this may be alright, but this dirt, mud, and other road debris can be detrimental to your car or truck.
What part suffers the most? Of course, it's the undercarriage.
Yes, dirt can indicate fun but you should do something to protect it. One of the best ways is for you to install the best hitch mounted mud flaps.
However, they come in various styles, materials, and sizes, so it is crucial that you have to be meticulous in choosing one.
Let's delve in.
Best Hitch Mounted Mud Flaps
In this guide, we will find out which among these products will suit your car the best. All of these are of good quality but there will always be one that is supreme among them. If you want to keep your car protected, then read further to know more!
1. Rock Tamers Mudflap System 00108 [Top Pick]
It is corrosion-resistant, extremely heavy-duty, and easy to install. Let's talk about its features in detail.
Well, it fits various truck sizes, making it a perfect idea if you want premier functionality without compromising an attractive appearance and style. Being made with rugged construction, it is sure to provide you longevity as well as durability.
The arms and hub are made of aluminum that is heat-treated, thereby adding to its entire strength. Much more, this comes with a powder-coated finish of matte-black, making it stylish and UV-resistant simultaneously.
For added protection, the backside is equipped with an anti-splash pattern. With its measurement, this can cover an expansive area and it can be cut using pre-molded cut lines to fit according to your needs.
It is easy-to-install and this doesn't require you any drilling. It means that you can attach and remove it from any 2-inch receiver hitch and ball mount system with convenience.
Whether you have SUVs or trucks with sizes ranging from small to dually, this mud flap is a good choice.
With this in hand, you can always protect what you tow. You no longer have to worry about flying road debris while carrying watercraft trailers, travel trailers, ATV, utility trailers, fifth wheels, and so much more. Your valuable hauling vehicle will surely be protected regardless of the terrain.
Considering all of these features, there is no question why this product is our top pick. Well, you can never go wrong having this on your truck.
Pros
Heavy-duty construction
No drill needed for installation
Optimum protection for your tow
Corrosion-resistant, tear-resistant, and UV-resistant
Fits any full size or dually truck
Adjustable Width
Cons
Expensive compared to other OEM-styles
Main purpose is for towing not really for off-roading
2. Roadmaster 4400 RoadWing Mud Flap
With the anti-sail design, this makes sure that the mud flaps are in place. Thanks to its double-bolt attachment points that get the job done.
The channels found within are grooved as to deflect road debris, gravel, and rocks down. It ensures that your towed trailer and vehicle are protected therefrom.
Much more, it is flexible enough to fit receivers of 2 inches. This can easily slide over your tow bar stinger or ball mount. Also, it can be attached using set bolts as well as detached with ease.
Not only that but the flaps also measure 24 by 24 inches, making it suitable for any vehicle. It can also be trimmed, thereby adding to its versatility. Roadmaster also offers other models that can fit dual tire trucks and motorhomes as well as full-size buses and trucks.
With all of these features, you can never go wrong when you opt for this product. Being from the manufacturer itself, this can ensure you structural longevity, integrity, and safety.
Pros
Can fit various sized vehicles
Secures in place with the double-bolt attachment points
Interior channels are grooved
Effortless attach and detach
Cons
3. Access Roctection C100001 Hitch Mounted Mud Flaps
Surely, this can suit the level of protection that you ever wanted and your style as well. With its heavy-duty aluminum frame and thick flaps, it can be durable to withstand frequent use. This is also weather-resistant to ensure that it can be used in extreme conditions. Not to mention, it is rustproof too.
For ultimate protection, the mud flaps are constructed with composite rubber. It is made to resist heat up to 200 degrees Fahrenheit. This means that you can use this anytime. Also, the surface is lightly textured and made with smooth rubber as to ensure that mud and ice won't stick or build-up to it.
Much more, this can be assembled easily and installed by merely clamping it to your vehicle's ball mount. It also comes with a stabilizer plate to prevent rocking and maintain the frame level.
The trim plates are reversible – one side black and the other side silver. When attached to the mud flaps, you can get a rigid flap and a stylish look. Measuring 24 by 12 inches, this product can be adjusted and trimmed according to your needs and style.
Given these qualities, you can certainly get your money's worth!
Pros
No-drill install
Universal design to suit most vehicle sizes
Rubber mud flaps and aluminum frame for durability
Trim plates are reversible
Rustproof, weather-resistant, heat-resistant
Cons
Additional parts may be hard to find
4. LUVERNE 255300 Tow Guard Hitch-Mounted Mud Flaps
Since it comes in several universal sizes, it is sure to fit various vehicles like SUVs, pickup trucks, and full-size vans, just name it. All you have to do is to mount it to your hitch by utilizing the right ball mount to ensure reliable protection.
Using this will surely be a good defense for your trailer. Since its full-width is mounted on the front-end of your vehicle, you can prevent unsightly scratches, scuffs, and other damages therein.
Much more, it also comes with various models to fit various shank sizes– 2 inches, 2 ½ inches, and 3 inches. With the simple trailer hitch attachment, you don't need to be an expert to install it.
And because it comes ready-to-use, it doesn't require any complex assembly. Well, it is entirely factory-assembled. With its rubber construction and steel frame, you can get a heavy-duty item.
Perhaps, the most crucial aspect of any product is its durability. Good thing, this product provides you with that. It is sure to bear the onslaught of road debris. The surface is textured as to hide scratches and scuffs to keep it look good and clean.
Finally, the steel plates are highly rust-resistant that ensures protection as well as style. This is corrosion-resistant, too, so you can get a long-lasting defense against detrimental elements. Considering these aspects, this is a good trailer hitch mud flaps to buy.
Pros
Universal size
Barrier against road debris
Prevents scratches, scuffs, and other damages
Ready to use out of the box
Heavy-duty construction
Cons
Bottom bracket and mounting hardware could have been better
5. Access D100001 Roctection Hitch Mounted Mud Flaps Trucks
With this installed in your vehicle, you can retain the maximum value of your properties and avoid costly repairs. Featuring a minimal and sleek appearance, it doesn't compromise its heavy-duty construction.
The frame is made with aluminum and plated with zinc to ensure its durability. This is also rustproof so you are guaranteed longevity. Even if you should expose it to various conditions, this won't easily get damaged.
Its structure can allow you to access wiring, safety chains, and receiver pin visually. The clamping system is adjustable so you can easily install it to the ball mount. Removing it is also easy by merely pulling the receiver pin.
Much more, it is lightweight as well as comes with a rubber surface to make sure that ice and mud won't build-up therein. This is also heat-resistant and it can withstand up to 200 degrees Fahrenheit. Not to mention, this remains to be flexible at –40 degrees Fahrenheit too.
To make sure that it best fits your vehicle, it is made to be model specific. Well, this is engineered to suit the bumper of your truck as well as serve as a shield to deflect rocks away from what you tow.
Without a doubt, this is a good fit for your vehicle!
Pros
Durable, simple frame structure
Ease of assembly and installation
Can provide optimum protection
Perfect for SUVs and pickups
Cons
Poor-fitting of the assembled parts
Verdict
With so many to choose from, only the best hitch mounted mud flaps are worthy of your investment. In this list, we have provided top-notch products, and they come with unique features. Each of them may be a good option for you, but there is only one that will surely suit you best, depending on your needs and preferences.
Our top choice is the Mudflap System from Rock Tamers. It is because it features optimum durability, ease of installation, and extreme protection. Not only that but it also doesn't require a drill to install it, and it fits any dually and full-size vehicles. With its adjustable width and more great features, this is undeniably a must-have!
Anyway, all the products on the list can give you optimum quality. You can still get a great deal, whatever you choose. Hopefully, after you have gone through the pages, you already have one in mind. Have a worry-free towing!
Video: How to Install Hitch Mounted Mud Flaps
Also Read: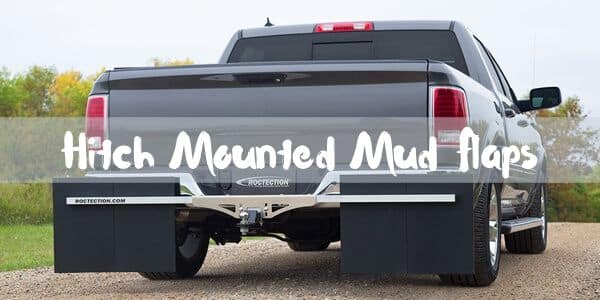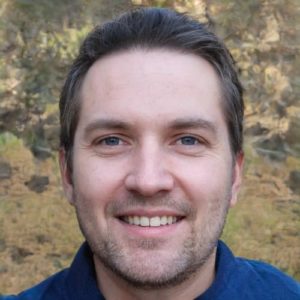 I'm Daniel Galbreath, founder of OffRoadersWorld.
I spend my spare time writing on this website, OffRoaders World. I share my thoughts and reviews on different types of gears, share tips sometimes. This website is specially created and regularly updated basically to help other folks like me when I started to solve the various problems they face, specially when they go off-roading.