Last Updated on July 10, 2021
The Best Trailer Hitch For Toyota Highlander
This one is our best pick for various reasons. Sturdy tubular steel body, heavy lifting capacity, liquid Bonderite and black powder-coated finish for ultimate rust and corrosion resistance, superior protection from UV rays are a few of them. Plus, their custom fit class 3 hitch is made for specific models of Toyota Highlander.
Do you own a Toyota Highlander and looking for a Trailer Hitch?
Choosing the perfect trailer hitch for your vehicle can be a bit of a headache. As there is a huge amount of options available in the market.
Before buying a hitch, you have to research a bit about which one will fit your vehicle. Plus, how they perform, what positive and negative sides they have should also be your concern.
Here I have collected some high-quality hitches. They are designed for various models of Toyota Highlanders.
I will guide you through different products and point out why they might be good or bad for you.
Plus, I will also pick my best choice among them and will explain why. So, let's begin.
Best Trailer Hitch For Toyota Highlander
1. CURT 13200 Class 3 Trailer Hitch for selected Toyota Highlander
CURT is a name in the trailer hitch industry that you can trust. They have a very well-established reputation. They manufactured some of the finest trailer hitch products.
This custom-fit hitch is manufactured for some specifically selected models of Toyota Highlander. You can select the model of your car and get the specific one built just for that vehicle.
It has a rugged body as they used high-strength steel to ensure sturdiness. They tested it according to SAE J684 standards to ensure the utmost safety and reliability. The dual coat finish using liquid Bonderite and black powder coat will protect it from rust, corrosion, and UV rays.
It has a Gross Trailer Weight of 6000 lbs and a Tongue Weight of 900 lbs. The weight distribution system it comes with is another superb feature. As this won't create too much pressure on the tow vehicle.
It comes with 8000 lbs of weight distribution capacity. The weight distribution tongue weight is  900 lbs.
This hitch is equipped with a standard 2'' x 2''  receiver which allows you a wide variety of trailer pulling options. You can fit various hitch-mounted accessories like a bike rack, ball mount shan, tow hook, winch, cargo carrier etc.
Overall, this one is a strong candidate for your wish list and is totally worth the attention. It will provide the best value for money and will become a reliable partner on your journey ahead.
Pros
Specific design according to vehicle model
Welded construction for strength and safety
Durable and rust-resistant
Fits all kinds of hitch-mounted accessories
Huge weight lifting capacity
Affordable price range
Cons
2. Draw-Tite 5350 Multi-Fit Motor Home Hitch
Draw-Tite is a premium brand that manufactures custom trailer hitches since 1946. They have a huge collection of custom-fit vehicle products in the market and their performance is outstanding.
To ensure maximum safety and strength, they welded the construction all the way from beginning to end. The product is tested rigorously to get the ''Tested Tough" certificate and release note.
It has a 2-inch receiver that gives the flexibility to attach utility ball mounts. It provides ball height adjustments for a perfect level towing.
It can carry a healthy amount of weight. It has a Gross Trailer Weight of 5000 lbs with a 500 lbs Tongue weight.
The 6000 lbs weight distribution capacity with 750 lbs of weight distribution tongue weight makes it more reliable as the weight will be distributed equally. It distributes the weight to the axles of both the towing vehicle and trailer to ensure a safe journey.
It comes in three pieces of construction which is easy to assemble and install. There is no need for welding.
As I said earlier, Draw-Tite is a premium brand. So, this one is also a premium pick. It costs a bit much but will balance it through solid performance for a long period of time.
Pros
Top-class design and build quality
Welded construction provides a strong body
A good weight distribution system
Cons
Price is too high compared to features
3. Draw-Tite 75896 Max-Frame Receiver
Another Draw-Tite product and another premium pick option. A nice looking hitch with round tube receivers designed for trucks, vans and sport utility vehicles.
The stylish appearance of this one will enhance your vehicles good looks. They use all frame attachments and black powder coat finish to retain the look for a longer period of time. It will also be protected from rust and corrosion.
The solid welded construction to make the product more strong and durable is a signature touch of the Draw-Tite brand.
To ensure a perfect fit for your vehicle they use Computer Aided Design which gives a more accurate result. The Max-Frame is custom-built according to the year and model of the vehicles.
It comes with the capacity of towing 6000 lbs of weight which is its Gross Trailer Weight along with 8000 lbs weight distribution capacity.
The tongue weight is 600 lbs and weight distribution tongue weight is 800 lbs for this hitch. So, it's safe to say that it will provide a pretty solid towing job.
The installation is also pretty easy as it doesn't need any welding on your part, just attach and tight some bolt and you are ready to go.
As a premium option, this one is also a solid option for you. With the reputation of the brand, you can stay tension free about the quality of performance.
Pros
Sturdy body for heavy towing
Unique and good looking design
Rust and corrosion-resistant
Impressive load capacity
Custom-fit according to vehicle model
They used Computer Aided Design for a more versatile look
Cons
4. CURT 13534 Class 3 Trailer Hitch
I already told you about the brand CURT and the top class product they manufacture. Well, this one is not any different. It is another amazing product from them.
The rugged body of this one came from the Carbon steel they used which is very sturdy and durable.
With a dependable strength of carrying a load up to 5000 lbs, this one surely can reduce your stress about weight lifting. The tongue weight for this one is 500 lbs.
The versatile design will also catch your attention which will surely add some extra pile to your good looking vehicle.
Like all other products from CURT, this one is also tested thoroughly as per the standard to make sure you get the worth of your money.
This one is rust, chip, corrosion, and UV ray resistant that ensures long-lasting performance. They used liquid Bonderite and black powder coat just like the previous one to keep it clean and durable for years to come.
It will easily fit with a standard size receiver which is 2" x 2". That allows you to pull many types of trailers with it.
You can use it to tow utility trailers, boat trailers, snowmobile or ATV haulers, and more.
You can definitely give this a try if you are looking for a quality hitch within a reasonable price range.
Pros
Amazing build quality
Thoroughly tested for stable and powerful performance
Rust, corrosion and UV rays resistant
Good value for money
Cons
The bolt holes don't come aligned sometimes
5. Reese Towpower 44710 Class 4 Custom-Fit Hitch
Reese Towpower products are engineered in America and tested through various standards like V5, VS, CASA, and SAE J684 to make sure that the product has all the qualities to make it awesome.
This class 4 trailer hitch has a solid all-welded construction for ultimate safety and strength. They also used Computer-Aided Design to make the look of it more versatile and robust that lasts a long time.
With a towing capacity of 8000 lbs (Gross Trailer Weight) and a tongue weight of 800 lbs makes it a piece of heavy machinery. It can carry huge loads and make your life a little bit easier.
To make it corrosion resistant, they used metal shield protective coating for quality protection. The shield is made of 3 layers: A rust blocking primer, an electrostatic coating and on the outside powder coat finish.
The Metalshield ensures the best resistance from corrosion than those that only use a powder coat.
This custom-fit hitch has a 2" Square Receiver opening and includes a hitch plug cover.
All the hitches are built in a conventional way. They are built according to the exact model and year of the vehicle. It provides the best fit and superior towing performance.
Pros
Tested for top-quality performance
Impressive weight lifting capacity
Computer Aided Design used for more accurate outcome
Safe from rust and corrosion
Cons
Price is very high compared to the features
Verdict
The "CURT 13200" is our best pick for you today. It sets itself apart from the other products with all the great features. Besides, it has a well-built reputation of the brand. This one can also be your budget pick.
Now, for a class 3 premium pick, I would recommend going for "Draw-Tite 75896" as it has some advantages over the "Draw-Tite 5350".
Related Reading: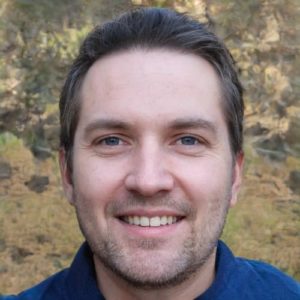 I'm Daniel Galbreath, founder of OffRoadersWorld.
I spend my spare time writing on this website, OffRoaders World. I share my thoughts and reviews on different types of gears, share tips sometimes. This website is specially created and regularly updated basically to help other folks like me when I started to solve the various problems they face, specially when they go off-roading.