Last Updated on August 22, 2022
The Best Trailer Hitch Step Bumper
This one is not like other traditional hitch steps. Besides stepping on it, you can also use it as a towing device. It has an immense weight carrying capacity. The stepping surface is perfect with anti-slipping material and plenty of space. It has all the features you need from a perfect hitch step.
Are you looking for a hitch step?
A hitch step can give you access to the remote parts of your car. Where you couldn't reach due to the excess heights.
Those days are over. A hitch step on the rear end of your car will provide you the extra height you needed.
With it on your side, you can now wash and wax your car thoroughly. You will be able to reach your truck bed or car roof very easily.
It will also ensure safety for your car bumper. That's a bonus feature and an important one.
Well, now that you know the benefit of having a hitch step for your car you will need to know which one to buy.
Here, I have collected 5 best hitch step that will serve your purposes and more. I will point out every important detail about them to make it easy for you.
I will also pick my choice among them just in case you need a suggestion. Enough chit-chat, let's start the review section.
Best Trailer Hitch Step Bumpers
1. TGL Hitch Step, Tow Hitch for 2-inch Receivers
As it does 2 different things like carrying and pulling weight, it needs to have solid construction. And for your convenience, it does. It has a body made of solid steel. It can easily handle heavy loads.
The manufacturer claims that it has the capacity to withstand up to 10,000 lbs of weight. That is more than enough for you to step up on it with your load.
To make sure you don't slip, they used ridges on the sides of the step. That's a very important thing because you don't want a slippery step in your workplace. Plus, it has plenty of space on it which makes it safer to step in.
Then comes the tow strap connecting point. The big hole in the middle is for tow straps. You can easily attach multiple 3'' tow straps there. As I mentioned earlier, it has the power to lift heavy loads.
There are two pinholes in the hitch, so you can adjust the depth of the hitch step. It helps to decide how much closer or further you want it from the bumper. It will work as a protective shield for your bumper too.
If you turn it over when installing, you will get more height by it. That will help you to reach even higher.
It has a powder coated finish so you don't need to worry about rust or corrosion. It will remain fresh for a long time if you just keep it clean.
It fits perfectly with a 2'' hitch receiver. That is also the standard hitch receiver size.
This one is a complete package. It has all the features you can ask for in a hitch step.
In conclusion, this heavy duty hitch step is worthy of your attention. You will get great value for your money if you go for this one. And I would definitely recommend it.
Pros
Large load capacity
No slipping tension
Performs two jobs at once
Rust and corrosion resistant
Use as a hitch step or towing hitch
Height can be increased and decreased
Plenty of space to place your both feet safely at once
Cons
2. Bully BBS-1102 Black Bull Series Utility Hitch Step
If you are looking for a stylish-looking and durable hitch step, then this one can be it. With its unique design, it certainly catches the eyes. It looks like the horn of a bull. Plus, the black color makes it look way more classy.
They used 16-gauge heavy duty steel to build this beauty so it's safe to say that it can carry some serious loads.
The width of the step is 3.75''. That gives you plenty of room to fit your foot safely. Though it is not enough to fit your both feet in it. The material they used will ensure that you don't slip when you step on it.
To stop it from rattling, there is a plastic wedge. It will protect your rear bumper from any unwanted scratching or bumping.
This one also fits with any 2'' hitch mount receiver. The installation process is very simple and easy. You can set it up in no time.
It will provide you easy access to your car roof or your truck bed so it's a good piece of equipment to have in your car. It will prove itself necessary many times.
Pros
Anti-slip material
Heavy load capacity
Nice looking build quality
Strong and durable performance
Cons
Can be a bit of hassle to place both feet at once
3. Heininger 4045 HitchMate Truck Step for 2″ Receiver
It is an interesting one. You can actually fold the tailgate up or down. That way you can step in your truck bed or access the car roof when the tailgate is down. And save some space by folding it up when it is not in use.
It extends very far from the receiver (approximately 23.5'') so that you don't have any problem stepping in. It is also retractable. The step is rubber padded so no slipping problem.
There is a support strut. That extends the step platform to go up to 12 ½'' from the opening of the receiver.
It has the capacity to handle up to 500 lbs of weight. This is enough for a hitch step in my opinion.
The body of this one is made of heavy duty steel. To make it corrosion-resistant, they used yellow zinc plating.
It also comes with a hitch pin that can be locked. You can also purchase a padlock but you have to pay separately for that.
You can attach it to any 2'' hitch receiver.
That's almost everything about this product. It has the potential to become anyone's favorite choice so you can give it a shot.
Pros
Retractable
Sleek design
Non-slip surface
Heavy weight capacity
Can be folded up and down
Hitch pin lock available for security
Cons
You can only place one foot at a time
4. APS iStep Aluminum Hitch Mounting Step
This innovative iBoard design is patented in the name of APS. The appearance of this hitch step is very stylish. It can extend the beauty of your car alongside its original advantage.
The width of this step is 5'' which is more than enough for safe stepping. It is one solid piece of step, no divider, or anything along the way. They used a non-slip rubber pad on the surface of the step. It's also UV resistant.
To protect it from rust and corrosion, aircraft-grade aluminum boards are used in this one. There is also a black powder coating to ensure maximum protection for a long time.
There is no plastic part in this one. Everything is metal. It ensures more durable and strong performance.
The length of this one is 26''. They also have 2 other size options. One is 14'' and the other one is 36''. The 14'' one also comes in 2 versions. With LED light and without LED light.
It also has 2 color options available: Black and Silver.
Those options give you the flexibility to choose. You can purchase the one that fits your requirement. But just a heads up, other than the size every one of them has the same build quality and features.
Due to the extra width and length, it will provide amazing security to your car bumper. That allows you to have one less thing to worry about.
All of them fit perfectly with the standard 2'' hitch receiver. The installation process is also pretty straightforward. You shouldn't face any problem setting it up on your own.
After knowing about it in detail it is safe to say that this one is also a good option. It is also within a reasonable price range.
Pros
Classic design
Plenty of space
Various lengths and colors
Aircraft-grade aluminum boards
Non-slip surface and corrosion-resistant
Cons
It wobbles sometimes during driving
5. Juegoal Rear Bumper Guard Hitch Step
As I said, this one is pretty cheap in price. Maybe that's because the building material of this one is plastic. They used plastic for every part of it. Still, it is capable of handling some serious loads.
It can carry up to 300 lbs of weight. It will not bend or flip very easily. That is very important for a hitch step.
As they used plastic, there is no need to think about rust or corrosion. Because there won't be any. That is one of the best parts of plastic body parts.
The grip of plastic material is also good. That means no slipping tension.
It also has enough space for footing. You can easily access your car roof or truck bed using this. Plus, it doesn't take up much space. That is one less thing to worry about.
It will act as a security shield for your bumper. Saving it from any unwanted scratch or damage along the way.
There is a pin lock available with the package to secure the hitch. Simply just insert the hitch pin and it will connect your hitch bumper to the receiver for security.
It will easily fit with a 2'' hitch receiver. The setup process doesn't require any drilling. So, you can do it in no time.
For those who are looking for a cheap option, this is a good one. It has a bit of lacking but in this price range, it won't be fair to ask more.
Pros
Cheap
Non-slip surface
Large stepping space
Heavy weight capacity
Rust and corrosion proof
Pretty sturdy for a plastic body
Cons
Won't be as durable as steel
Verdict
I hope it was informative enough to help you out. If you got what you were looking for from this article, then I can call it a success. I already picked my best hitch step bumper but you should go for the one that fulfills your requirements. Make sure the stepping surface is comfortable for you. Also, height is a very important factor to consider.
Also Read: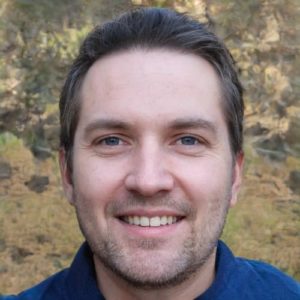 I'm Daniel Galbreath, founder of OffRoadersWorld.
I spend my spare time writing on this website, OffRoaders World. I share my thoughts and reviews on different types of gears, share tips sometimes. This website is specially created and regularly updated basically to help other folks like me when I started to solve the various problems they face, specially when they go off-roading.