Last Updated on June 16, 2021
The bike rack does an excellent job in carrying your bike. With the help of a bike rack, carrying your bike from one place to another place will be like a walk in the park. Almost all riders use the bike rack to carry their bike with them.
However, it is seen that still lots of people do not know how to keep a bike on a bike rack and find difficulties with this work. To be honest, the process of putting a bike on your bike rack is really straightforward and simple. You can do it by yourself spending a few minutes.
Today, I will be guiding you on how to put your bike on the bike rack. So, let's get started.
Also Read: Best cheap hitch bike racks review
How to Put a Bike on a Bike Rack
Open your bike rack up
Your first step towards putting a bike on the bike rack should be opening the bike rack. Before that, you need to go through the instruction manual carefully. Because bike rack from the different brand follows different methods. Without it, the open shape of a bike rack depends on its design and model. Most of the bike rack will show a big arc though when it is open completely.
After that, you need to get the tusks to sit in their vertical position. You should not let your bike rack lying flat on the glass of your hatchback. Then, set the bike rack close to your vehicle's bumper using a cambered hatchback. You should do this more in order to prevent any damage or anchoring the load. Make sure that your bike rack is equipped with all the necessary accessories and adjustments.
Strap the bike rack to your vehicle
The strap of your bike rack plays a vital role while attaching the bike rack to your vehicle. You may find the bike rack's strap tangles a bit confusing. Don't worry. You will get everything clear after a while.
Basically, the double looping is for preventing any kind of risk and top adjustment is the locking affairs. You will find the installation time and process easier once you will be able to identify the length of the straps.
Now, make sure that you are tightening and securing the lateral straps properly. It is recommended to slowly drive around tight bends when your rack does not hold lateral straps. You are allowed to use an extra piece of straps for keeping your bike secured and tidy at speed.
Moreover, you can use U-lock that is steel hardened for fastening your bike on the vehicle. This type of lock is incredible and impossible to break unless you use serious tools. However, it is highly recommended to not use the cable lock or combination lock as they are easy to breach.
Maintain padding with the weak parts
You should use padding enough for keeping your bike from any sensitive bits in order to avoid contact with metal parts. By doing so even you will be able to get your carbon bikes safe. In this case, you will need to diffuse the pressure.
You can take off your bike's front wheel to find the package compact. Keep your bike at a safe distance from the expanding side driver into traffic. Then, you will need to install a foam cladding stretch in the middle of the top-tube amd rack tusk.
You should place one tusk by the back wheels or triangle in order to relieve damage to your bike frame. Keep in mind that you should not break the exhaust pipe. You can spare the light board once the lights and number plates are broken.
Lash your bike to the bike rack with extra straps
Well, it is always encouraged to use keep your bike secured. That's why you should lash your bike to the bike rack. Just attaching your bike rack's top tube using the straps will be enough. It will help to prevent unexpected flying off your bikes in the way. You are also allowed to use toe straps for that. But make sure you are not doing any harm to your vehicle's paint.
Your next task is anchoring your bike's lower part to the bike rack for lessening any kind of swinging or bouncing. For this, you need to turn sideways its bar and then use a strap to the top of the tube for keeping movement. You can use a taped-up bag or a saddle cover to protect the leather saddles. To avoid annoyance in your vehicle's rear mirror, you can immobilize your vehicle's wheel to get them not swinging.
Tension up the bike racks lower straps
You may find your bikes foam protectors is compressed once it is loaded. This compression can make the strap lower and even unclip them in the middle of the road. In this kind of situation, you should clinch up the strap. Pulling the free strap a bit will be fine.
Then, you need to shake your bike and test whether it is secured tightly or not. If you don't find them tight, then make them more secured. Otherwise, it can be the reason for serious damage. Without it, you should keep in mind that contact of any hard things with the bike can cause damage over a long trip.
After all, give everything a quick check and try to find out any fault if contains. If you find anything, then fix it immediately. Otherwise, you are good to go.
However, if you need to buy a bike rack, then have a look at our reviews of Thule Bike Racks.
Resources: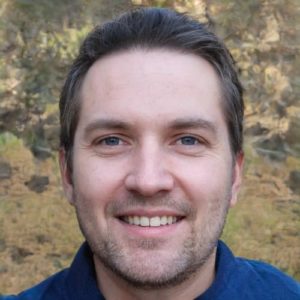 I'm Daniel Galbreath, founder of OffRoadersWorld.
I spend my spare time writing on this website, OffRoaders World. I share my thoughts and reviews on different types of gears, share tips sometimes. This website is specially created and regularly updated basically to help other folks like me when I started to solve the various problems they face, specially when they go off-roading.