Last Updated on June 6, 2021
When you are stuck with your vehicle, you drop from the main road accidentally. You badly need something to get your vehicle unstuck. You can pull your vehicle with something. Here, you have two options. Either you can use a kinetic recovery rope or a steel chain.
If you use a chain that can break into pieces and harm your body or tow bar. Using a kinetic recovery rope is much easier, light to carry, doesn't harm your vehicle, and you don't need any tools to use it.
A kinetic recovery  rope is also known as snatch ropes or yanker ropes. The regular towing rope can easily tear down, but kinetic recovery rope can be stretched, making it much more successful in pulling your car. This is an excellent piece of equipment to deal with.
In this article, I will be talking about the detailed steps which will guide you while using your kinetic recovery rope.
Before going to use the kinetic recovery rope, there are necessary things you need to know. So, at first, I will talk about those important things and then will move to the juicy part.
How does the kinetic recovery rope work?
There are two types of kinetic recovery ropes you can find. You can get a 40-45% stretchable cord made with polyamide or nylon for regular off-road uses or you can buy 20-22% stretchable Mixed Polyolefin Kinetic Ropes for military, agriculture, and industry uses for heavy services.
The main mechanic is the rope stores the pressure as kinetic energy. In other words, it absorbed the energy and then released to pull the weight being stuck. But before using such a thing, make sure you have read the instruction manual or instructions chart of your purchased product. Because the same types of materials from different companies hold different diameters and abilities to carry weights.
However, when you purchase a kinetic rope, you need to make the loop on both sides by yourself because it comes like a regular rope with a clean end. Now, the question is how you can make a loop.
How to make a loop?
Well, you buy a certain length, like 30feet or 45 feet cut off. You need to make one feet length splicing to two parts. This method is known as the eye splicing method.
A kinetic rope is tighter and more problematic when you try to stand one. You can use a tool like metal spikes to make the rope lose and put the stand quickly. But you cannot burn or use heat to make the rope flexible. You need to use heat or use duct tape to make a loose end matched with rope. So you have to follow the method and put the loose end within the strands of the rope.
Repeat the process for the other side of the rope also. After that, you will get a rope with two eye splicing loops and the length is 2 feet shorter now.
How to Correctly Use Your Kinetic Recovery Rope
Step-1: 
At first, make a clear road between your pulling vehicle or puller machine and the stuck object like another vehicle. It will make a solid drifting area. So, anything in between may create an accident. Moreover, secure the area with no animal or person stay near the kinetic recovery rope. You don't know at the attempt is going to work or is going to tear down. If it fails to carry the load, anything destructive may happen within the blink of time.
Step-3: 
Then your towing point should be well connected with the shackle and bumper. So, before starting your operation, Make sure that the connection is strong enough and the screw shackle is perfect. You need to unscrew the shackle and put the loop within it, then tight the screw and lock it up.
Step-4: 
Now, Keep the rescue vehicle at least a distance of 25-30 feet. Making a longer rope cannot absorb maximum kinetic energy. Also, doing the opposite, making the rope smaller, you won't get the stretchable nature in it. Keep in mind that you won't necessarily a power start or jerk to pull up.
Remember, it is not a metal chain you are playing. A kinetic rope should be handled with low speed, about less than 10KMPH, and try to pull the load slowly; thus, the rope can operate perfectly with its nature.
Step-5: 
The winch line and snatch straps are two terrible decisions to use your kinetic recovery rope. You may find these strong and valuable to watch, but they will undoubtedly harm the loop connection, and the rope will get damaged. So, use the loop you have created before. Again, be careful while making the loops. Your whole operation and situation overcome are dependent on how you made your rope ready at your home before going to hit the road.
Are kinetic recovery ropes worth it?
Now, the question is that are kinetic recovery ropes worth it? SImply, the answer is yes. The kinetic rope has a lot of benefits. Because you don't need to carry any extra weights like having a heavy-duty chain. Without it, it won't make any noise at the back of your vehicle. You can use it to hold anything and can use it as an ordinary rope also.
The regular rope is not flexible enough, and cant take stress over like the metal rope takes. A kinetic recovery rope uses kinetic energy to gain more power when pulling the vehicle. You can easily measure the load capacity by reading the instructions manual. Also, you are getting the flexibility to install it. No particular toolbox is needed.
So, in the end, why not you are going to use a kinetic recovery rope after having this article with proper guidelines?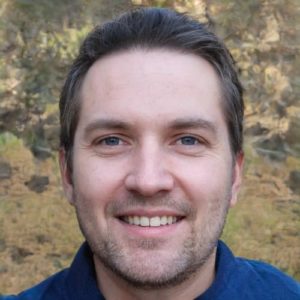 I'm Daniel Galbreath, founder of OffRoadersWorld.
I spend my spare time writing on this website, OffRoaders World. I share my thoughts and reviews on different types of gears, share tips sometimes. This website is specially created and regularly updated basically to help other folks like me when I started to solve the various problems they face, specially when they go off-roading.