Last Updated on June 6, 2021
No-one would like to think about getting the vehicles stuck in the mud. But unfortunately, it can happen any day.
If you've ever found yourself in a situation where your vehicle is stuck and you're not sure how to get it out, we know that the last thing on your mind is what to do. Whether it's in mud or snow, here are some steps that will help get your vehicle unstuck!
Even if you have a winch and you forget to take it with you that day, you might end up getting stuck in mud in any place on the way to your destination.
In this situation, you need to use some survival equipment to get rid of this problem.
As a driver, you always need to be prepared for any ultimate cases both on and off the road. Understanding the basic rules of driving can help you avoid this kind of situation.
Luckily, there are many methods for getting your vehicle out from the mud without a winch.
There are mainly two options to get unstuck:
Using a Winch
Without a WInch
How To Get Your Vehicle Unstuck Using Winch
This is the easiest way. You can easily unstuck yourself with a winch. Check this article to know more about winches. Also check: Best Value Winch, Winche For Trucks and Hitch Mount Winches if you are planning to buy one.
How To Get Your Vehicle Unstuck Without Using Winch
Step 1: Brainstorming
Solving the mystery
Before implementing any method you need to be aware of the situation.
At first, be patient and find out what happened. Examine how your vehicle stuck in the mud. If the mud is not too thick try to push the car from the back. If the wheels keep rotating, look for the other methods.
Find a partner to guide you
If you have any partner with you then you can ask for help to get the car off the mud.
If you don't have any then you need to find someone to help you who can guide you with the direction you need to go or about the condition of the tires. He/She can help you by pushing the car from the back while you are driving.
Step 2: Solving The Problem
Various methods to solve the problem are:
Method 1: Use Random Objects
The important thing you want to make sure that your car gains traction power when you are trying to pull it out of the mud.
You can start by using your car mat which is readily available to you. You can place the mats in front of the tires to give it more traction power for both front or rear-wheel-drive cars.
If you can't use your car mat then you can look for large wood, branches, bricks or anything that will help your tires gain enough traction to get out of the mud. Try moving the car slowly to see if you can pull it out of the mud after placing the objects.
Method 2: Two-Vehicle Snatch Method
Look for a car, a truck, or any other vehicle which can pull your car out of the mud. It is obvious that humans can't push with enough force if compared to other vehicles.
All you need is another car that is not in the mud. You need to make sure the car has enough power to pull your car out. Ask the driver if he can help you to get rid of this problem.
First, you must make sure that both the cars are in a straight line. After that, you can find a snatch strap to connect both the cars together. To cool off the heat place the damper over the middle of the belt.
The rescue vehicle must be placed in front of the stuck one. Then the two drivers can try to pull the car out of the mud by giving signal to each other. Here they need to accelerate both the car at the same time.
The drivers need to make sure that both cars are at the same speed to ensure that the snap doesn't cut off.
Method 3: Rocking Car Backwards and Forwards
Momentum is the key to get your car unstuck. You need to try every possible option to gain momentum. If you fail on other processes then you need to go for this one. You can rely on this process if your car at least can move slightly forward and backward.
First, try to move your car a bit forward and then switch to the reverse gear and move the car slightly backward and repeat the process several times.
While running the process accelerates gently to avoid the spin of the wheels in the same place. After some time you should get the momentum to get your vehicle out of the mud.
Method 4: Adding Some Weight
In this process, you need to add some weight to your drive wheel. You can add extra weight to the front of your car if you have a front-wheel drive car and add extra weight to the back of your car if you have a rear-wheel drive car.
The presence of more weight will help the tires to go downwards through the mud for a firm footing. It will be easier to get the tire out of the mud once the tire gets a good grip on the ground.
Method 5: Mud Digging
This method can be highly effective in some cases. Get a shovel and start clearing the excess mud around the tires.
This will give more space to gain momentum to get the car out of the mud.
So, you should make it a rule to have a shovel in your car while driving. It is a very handy tool for unstuck vehicles.
Final Words
In conclusion, these tips and guidelines can help you to unstuck your vehicles from a muddy situation even without a winch. I hope you've got some effective ideas here to solve the problem.
Just get your skills on and be ready to pull yourself out of the situation. Good luck.
I have reviewed some top winches from top brands. You can check these if you ever plan to buy one. Here are those top winch brands: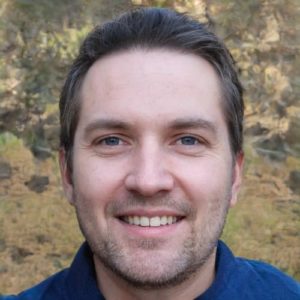 I'm Daniel Galbreath, founder of OffRoadersWorld.
I spend my spare time writing on this website, OffRoaders World. I share my thoughts and reviews on different types of gears, share tips sometimes. This website is specially created and regularly updated basically to help other folks like me when I started to solve the various problems they face, specially when they go off-roading.