Last Updated on June 6, 2021
When you are planning an outing, there are a lot of things you want to carry with you. It may happen that your vehicle can't accommodate enough space for your stuff. Without it, you may need to move your trailer from one place to another place. What will you do then?
Well, you can call a towing service truck which will be too expensive to get your job done. In this kind of case, a tow bar can benefit you most. Now the question is what is actually a tow bar.
In general, a tow bar is a tool or device that remains attached to the chassis of a vehicle for towing. As you can understand from its name that, the tow bar used for towing your stuff like a trailer even a vehicle. It is always recommended to install a tow bar in your vehicle.
However, In this article, I will be talking about what actually a tow bar is and how does it work.
Also Read: What are the best tow bar for jeep wrangler
What is a Tow Bar?
Basically, a tow bar is a heavy-duty metal-made holder device that allows you to carry tons of things easily. It's also known as the name tow hitch. According to the SAE international, there are a total of five categories of tow bar in carrying capacity. Those are named as class I, II, III, IV, V.
The highest class V can contain up to 7700 Kilograms of weight without breaking at the middle of your work. If your one is not labeled as per the class, there surely would have weight capacity information in the manual. The highest capacity of weight is given as per product in this regard.
There are different types and different shapes of tow bars available in the market or your nearest workshops according to your need. Most common is the trailer tow hitch. It's removable and you can get in three different variations of this type of tow bar.
The ball-mounted tow hitch is a movable tow bar. For rough road conditions, the vehicle needs the flexibility to carry. Otherwise, it can break into the part.
Again, if you need a fixed amount of capacity, then you can get a V-shaped tow bar. It gives a little space and in size. Usually, it is larger than the regular ones.  This type of tow bar is mainly used in RVs.
In general, the tow bar is installed in the base plate of your vehicle's chassis. So, it's better for you to know about the base plate. Because there are so many of the manufacturers are manufacturing different sizes and shapes.
However, the tow bars are divided into three categories for its connections. They are:
self-aligning motorhome tow bars
Self-aligning automobile tow bars
Flexible A-frame tow bars.
Apart from that, there are also other kinds of tow bars like non-binding tow bars, electric to bars, swan neck tow bar, V-shaped tow bar, retractable tow bar, etc. All you need is to learn about which one you need and what matches perfectly with your vehicle.
These are the basic things about the introduction of a tow bar. Now, let's move in the next section that is how does a tow bar work?
How Does a Tow Bar Work?
First of all, there is a common mechanism that fits all. You already know that there are a lot of brands and manufacturers in the market and you may find it difficult that with different shapes how does it work like the same. Well, the main part is the installation with your vehicle or RV. This part is fixed. The rest of the science is pulling.
If you see how the train moves,  you can get the technique very easily. There is actually a little gap and it is mechanized only to go forward. There is no steering or driving capacity that you can actually control the extra carrier. It is a direct one-point connection. That's why when you reverse your vehicle the carrier can go in any direction rather than going straight or according to your car.
In recent, there are many manufacturers providing tow bars with a braking system and locking system. It is necessary if you have parked your car on a stiff road or not on a plain surface. The extra weight of the carrier can turn your car with its flow to the down direction. In other words, your car's brake may fail to hold everything at once. Thus a tow bar is also parking-friendly for your day.
Whatever, a tow bar can be connected with electric cable connection lines for braking lights and turning signal lights. While you are driving on the highway with something at the back of your car, you certainly make your car's backlights and back portion invisible.  So the invisible road signals and lights can because of road accidents. Your tow bar connection can solve the problem easily here.
So you can use a tow bar in various ways and it can actually save your day without getting into any hassle. That's why it is recommended to install a tow bar in your vehicle.
You can also read my guide on using a weight distribution hitch.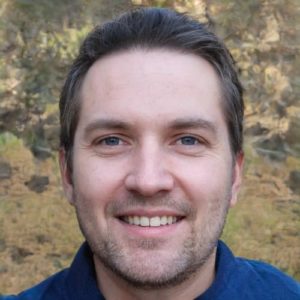 I'm Daniel Galbreath, founder of OffRoadersWorld.
I spend my spare time writing on this website, OffRoaders World. I share my thoughts and reviews on different types of gears, share tips sometimes. This website is specially created and regularly updated basically to help other folks like me when I started to solve the various problems they face, specially when they go off-roading.