Last Updated on June 22, 2021
Choosing the perfect running board for your vehicle is not an easy task. Not only does the attachment have to be strong, durable, and capable of carrying a lot of weight, the board also needs to be good looking, something that matches your aesthetics and the details of the car as well.
You might be confused about which one to choose for your car.  In this Iboard running board review, I have included all the details that you need to know about the best board in the market.
Iboard Running Board Review: APS Wheel-to-Wheel IBoard
Out of the many running boards that are presented to you nowadays, the APS Wheel to Wheel Iboard is one that stands out in the crowd.
Not only is this board strong and sturdy, but the board also gives your car a brand new classy look. The aluminum structure ensures there is no lack in the construction, while rubberized padding keeps your steps comfortable and safe.
And the whole thing will take you about an hour to install, and there is no major maintenance required. Getting such a marvelous Iboard running board at a reasonable price like this is a deal that I wouldn't miss for the world.
Pros
Compatible with a lot of car brands and even recent models
Durable and strong
Made with high-quality aluminum
Metal end caps protect the board and save you from getting scratches
Can withstand up to 300lbs weight
Will never lose its shape, bend or crack
A lightweight board that won't weigh your car down
Adjustable to personal taste
Great deal for the price
The silver aluminum finish gives a classy look to your car
The UV-resistant feature makes the board weatherproof
Simple patented design that goes with most cars
Rubberized step pads make every step you take on the board comfortable
Rubber also helps with friction and makes the steps slip-proof
Available in different sizes to fit your needs
Easy installation process
Perfect fit for GMC Sierra Double Cab/Extended Cab and 2007-2018 Chevy Silverado
Hardware kit, mounting brackets and instruction manual included
Cons
No major cons in build except for some minor rusting
Some customers noticed discoloration
Durability and Build
Strength and durability are what separates a good quality running board from all the other mediocre ones. I'm sure you want a unit to be strong enough to carry a lot of weight without deforming, breaking or wearing out.
Made with solid aluminum, this model will be able to take on any task. Built to have a high weight capacity, which is almost up to 300 pounds, this one will stay in your car for years to come. No need for a replacement any time soon.
Metal Caps
Metal caps at the end of the aluminum constructed running boards protect you from accidental scrapes and scratches. The end caps are also a part of the running board that gets the most amount of battering. Therefore a strong metal cap protects the whole object making it last longer.
Design
Your running board's design speaks volumes about your style and taste. That is why getting a product that does not clash with the design and color of your car is vital.
A patented low profile design makes this Iboard running board simple and compatible with a lot of cars. This classic silver aluminum finish goes with almost any car and looks classy as well.
Comfort
Just because this unit is made of hard and indestructible aluminum does not mean that it is not comfortable. Rubberized step pads cover the upper surface so the board can go a little easy on your feet. You won't feel any pokes even if you're wearing plain old sandals! That is how comfortable this running board is.
Size
This handy-dandy APS running board is available in a lot of sizes. You've got your classic 6″ W2W 8ft, the 5″ W2W 8ft, the 5 inches the 6 inch, and four other options to choose from. So many choices let you go with the size that fits your need.
The GMC Sierra Double Cab/Extended Cab and 2007-2018 Chevy Silverado are only a few of the cars that this unit is a perfect fit for.
Accessories
Although APS Iboard running boards are easy to install anyway, all tools that you will need to get the perfect set up is included with your purchase. Everything starting from a hardware kit, mounting brackets to an instruction manual is given to you in this kit.

Verdict on iBoard Running Board
Running boards are a great extension to your car that makes getting on or off a car easier.
A few basic things make a running board worthy of a purchase: durability, longevity, and comfort. At the end of this Iboard running board reviews, you know for sure that the APS Wheel-to-Wheel Iboard not only meets those criteria but surpasses them.
Installable on a lot of different car models and made with a classic and plain design, this board suits any car.
Also, the 300lb weight capacity is more than what you need for a typical car. UV resistance will keep the running board looking good and new for a long time, even with regular use.
Stop waiting around and get your hands on this APS Iboard running board!
Read Next: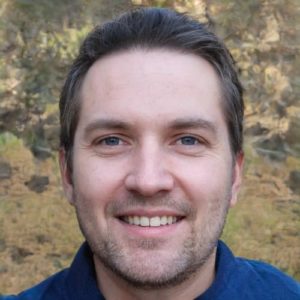 I'm Daniel Galbreath, founder of OffRoadersWorld.
I spend my spare time writing on this website, OffRoaders World. I share my thoughts and reviews on different types of gears, share tips sometimes. This website is specially created and regularly updated basically to help other folks like me when I started to solve the various problems they face, specially when they go off-roading.