Last Updated on July 13, 2022
The Best Dash Cam For Jeep Wrangler
The low profile and discreet design with high-quality video capturing capability make it a perfect package. Wide area coverage, built-in Wi-Fi, use of supercapacitor instead of batteries are all the features of the best dash cam.

A dash cam can bear the evidence of an unfortunate event of your car journey. It can help you to claim your insurance or even save you in court.
Now that you know the importance of it, I hope you are willing to get one for yourself. Of course, unless you already own one.
Picking the best dash cam for jeep wrangler for you can be easier if you know all the good and bad sides of one. To save your time, I have gathered some for you.
Here, I have collected some high rated dash cams for you. I will review each one of them and point out all the positive and negative sides of them.
I hope it makes things a little bit simpler for you.
Best Dash Cam For Jeep Wrangler Review
1. Rexing V1-4K Ultra HD Car Dash Cam
When it comes to the camera, the first thing that comes to mind is the video quality. This one uses the best quality video recorder there is for dash cams. It records videos in 2160p resolution (4K) which is called ultra HD. You will get crystal clear images with perfect color and contrast.
It has a 170-degree wide lens, that will help you to have eyes on the entire road. The camera fine-tunes itself according to the light to get a perfect image at any time of the day.
As it records high-quality video, it is only logical that it will need a lot of storage to store those files. That's why it supports micro SD memory cards up to 256GB. This huge storage will make sure you can record as much as you want.
The loop recording feature allows users to record videos in 1,2 or 3-minute intervals. When the memory runs out, it will automatically replace the oldest recorded video with the new one.
With an additionally purchased smart hardware kit, you can put your camera into parking mode. The camera will record a 20-second video if it detects any vibration.
Then, there is a G-sensor installed in it that will instantly lock the current video in case of a collision. It will help with the police and insurance matters.
You can also share the recordings with your smartphone over Wi-Fi. You just have to install the recommended app by the manufacturer.
It is built to endure extreme temperatures so that it can record in any weather condition. They used supercapacitor over batteries to provide more reliable performance.
Tips: Always use a Class 10 or higher microSD memory card. The manufacturer recommends not to use SanDisk Ultra memory cards. Then, they suggest to always keep the dash cam plugged in. The supercapacitor is only used for emergency file backups.
Pros
Ultra HD video quality for crystal clear footage
Small in size so doesn't take much space
Low profile design to avoid unwanted attraction
Built-in Wi-Fi to view, save and share footage on your phone
Covers area in a wide length so very little blind spots in the road
Adaptable to extreme weather
Provides clear footage even in low light
A supercapacitor is used which is better than normal batteries
Cons
The memory card is not included with the package
2. APEMAN Dash Cam 1080P FHD DVR Car Driving Recorder
You can see the real time footage on the LCD screen.  The camera records them in 1080p high-resolution fhd lens. These super HD quality videos will even be able to capture license plate numbers during high speed driving. That's because it captures 60 frames per second which results in clear images on the go.
The camera has a 170-degree wide angle lens. It reduces the blind spots in the road and captures more details.
You should use a Class 10 microSD memory card with it. They recommend using a 32 or 64 GB memory card with it. You will be able to record a huge amount of time in it.
It has a loop recording technology. They suggest setting the timer to 3 minutes. So every 3 minutes, it will start to record a new video. When the storage runs out, it will start replacing the newer footage with the oldest ones.
Apeman dash cam comes with Night Vision mode thanks to HDR and WDR technology. That means it will provide clear and steady footage even in low light.
The parking mode will lookout around your car while parked. But if you want a long time parking surveillance, then you will need to purchase additional hardware.
The use of a G sensor will lock the video footage in case of any collision. Even the loop-recording feature won't be able to delete it.
With an easy installation process, you will be able to start recording in no time. Just keep in mind that you will have to buy the MicroSD card separately. But that shouldn't be annoying given the price range of this one.
Pros
Amazing looking image quality
Price range is very low
easy to use
Records in wide angle lens to avoid blind spots
Sound quality is up to the mark
Some decent features to make the performance better
Cons
3. APEMAN 1440P&1080P Dual Dash Cam
The recorded video quality is a bit complex in this one. It's normal as it comes in with a dual-channel or dual lens. Meaning it can record front and rear end at the same time.
But it gets easier once you know about all the modes. You can record in 1520p resolution if you are only using the front cam. The resolution reduces when you decide to use both front and rear cam at once. In that case, you'll get a 1440p for front and 1080p resolution videos from the back.
Besides all of that quality confusion, each one of them will give you clear images so don't worry. It is equipped with a wide-angle of a 170-degree lens for both cameras. It will make sure there is no blind spot for you on the road. You can see the recording in the 3'' IPS screen it comes with.
It has a 360-degree rotating suction cup so you can even record the inside of the car. All of the recordings will be stored in a microSD memory card that you will have to purchase separately. It supports up to 128 GB of storage.
They used h265 encoding to make the size of the video less than usual without compromising quality. That way you will get more recording time. Plus, it automatically overwrites the oldest recordings with a new one like the previous one.
The other features like parking mode, G sensor, motion detection, Loop recording is also in there. The build quality makes it able to withstand extreme cold and heat. That comes in handy in extreme weather conditions.
They used Sony IMX335 sensor in both cameras to balance the light conditions in the video. It also has Night Vision mode to take care of the low light recording situation.
At last, it's safe to say that this one is a great competitor in the market. This dual dash cam does have some quality features to challenge others.
Pros
Picture perfect quality recording
High level video encoding used to keep the video size at a minimum
Some great recording mode to choose from
The dual camera gives you eyes on both front and rear side of the car
High-quality sensors used to get perfect footage in any light condition
Cons
4. TOGUARD Dash Cam with 7 inch Touch Screen Display
The build quality and touch screen feature make this one a little more interesting. It will perfectly fit with your front and rear view mirror. The 7'' wide display will ensure that you have full coverage of your surroundings.
It comes with a dual lens. The front view camera records video in 1080p Full HD resolution. But the rear cam recording quality is 480p which is not so good. Though the camera is waterproof which is an advantage.
This one also has a 170-degree wide lens to cover the front side road environment. The angle for the rear side camera lens is 120-degree. The widescreen makes it easier to keep eye on everything.
The recorded video will be stored in a microSD memory card which is not included with the package. You will have to buy it separately. Make sure to buy a class 10 SD card.
The reversing camera kit will make your parking easier. Just follow the user manual and connect the rear camera's red wire with the reversing light.
Like all the previous products I reviewed, this one also has Parking Monitor, Loop Recording, and G-sensor features. All of them come in handy in case of any unexpected events.
It has 5 different field of view modes to choose from. When you don't want the screen display, just turn it off and you can use it as a rear view mirror.
Even with all these amazing features, the price range for this one is pretty cheap. It is surely a good choice at this price.
Pros
Big touch screen display to make the controlling easier
Video recording quality is pretty good
The build quality is catchy
Comes with plenty of options for view mode
Very low price range
Cons
The big screen can block your rear view mirror
5. Crosstour 1080P FHD DVR Car Dash Cam
Sharp and clear video quality with 1080p Full HD resolution is the main feature of this one. The HD quality recording is captured through a lens with 170 degree angle coverage.
IMX 323 sensor and Infrared Night Vision will keep the video quality perfect even in low light. The clarity in images during night time will be as good as daytime recording.
Other features include Loop recording and built in G sensor is common as the other products.
They have some button shortcuts to make the recording process easier for you. You can remember them to save time.
Read the user manual thoroughly to know more about it. It has all the information you need to operate it.
The memory card support feature is pretty low in this one. It only supports a maximum of 32 GB memory card. It can store 5+ hours of footage only.
Besides that, all the other features are up to the mark. Especially the image quality and sensors.
You can definitely give it a try if storage is not a problem for you. If it is, then you can go for any budget pick I discussed earlier.
Pros
Great picture quality
Wide angle lens recording to avoid blind spot
Many sensors used to keep the video quality good even at night time
Affordable price range
Cons
Maximum storage support is pretty low
6. APEMAN Mini C420 1080P HD Dash Camera
With a perfectly discreet and lightweight body, this one can easily hide behind your rear view mirror. The appearance doesn't attract attention, which is a great advantage for a dash cam.
It comes with a 1080p Full HD recording capacity and additional night vision. This combo will make sure that you get clear recordings in any light conditions.
It captures videos at a 170 degree wide angle, so there won't be any blind spots for you. It records 30 frames per second which are not great for high-speed recording. It can get some blurry images during speedy recording.
All the other features are the same as the previously discussed products. Like Loop recording, G sensor, Parking monitor, etc.
As a budget pick, this is also a good choice with very little downsides that can be easily ignored.
Pros
Very low budget pick
HD quality video recording
Wide angle capture for maximum coverage
Cons
7. WheelWitness HD PRO – Premium Dash Cam
It can capture videos in 2304 x 1296p which is great for a detailed video. This super HD picture perfect recording will give you a satisfying recording experience. It is equipped with the Ambarella A7LA50 processor to ensure a smooth job.
They used WDR technology to pick greater detail in a shady environment. Plus, the HDR technology will allow the camera to take more vibrant footage. The HDR allows the camera to process more lights.
It has a great night vision that comes by combining multiple exposures. Meaning, the low light recording will be as good as daylight footage.
Besides that, the Loop-recording and GPS feature is also there. It doesn't come with an SD card so you will have to buy it on your own.
The user friendly set up is pretty easy so that's another plus point. It is safe to say that this one is another good pick.
Pros
Fabulous video quality
Smooth performance in recording
Effective in any light conditions
Wide angle footage capture
Cons
Also Read: Gps for off road jeep – Top 4 picks
8. AKASO V1 Dash Cam for Cars
You can easily connect the AKASO V1 dash cams with your phone through an app. Then you will be able to share footage from the camera directly to your phone. That will come in handy at times.
It can record high quality HD videos in 1296p resolution. They used a SONY sensor to handle the recording part. Then there is Super Night Vision to capture clear footage in low light conditions.
You will be able to see the footage on the 1.5'' LCD screen. GPS tracker, Loop video recording, and Parking monitor are some other cool features of this one.
It comes with a 16 GB microSD card which is great. This is the first time in this review that I got a product with a microSD included with the package. You can change it if you want as it supports up to 128 GB of storage.
It captures videos at an angle of 170 degrees. So there are not many missing details in the recording. You will get a clear view of even a license plate.
The build quality allows it to endure extreme temperatures. So you can use it in any weather conditions.
Pros
You can share the footage with your phone through Wi-Fi
Comes with a memory card
High-quality video recording
Can adapt to extreme temperatures
Cons
The LCD screen is too small in size
9. Pruveeo C2 Dash Cam with Infrared Night Vision
Pruveeo C2 is offering this one as a mid-budget dash cam. The dual dash cam will record everything in front and inside of your car. To make the recording period smooth, they used the Novatek NT96660 processor.
It can record in 1080p HD quality through both cameras. That is a very good feature as most dual-camera records one side in high quality and the other side in low quality. It can capture 30 frames per second. That is not so good for high-speed recording. Otherwise, it is perfect.
You have the option to just record using the front camera only. That will give you the flexibility to choose between 2 recording modes. One is in 1440p quality @30fps and the other one is 1080p quality @60fps.
They used Infrared Night Vision and Sony sensors to record great videos at night. Sony IMX323 sensor is there in both of them.
The camera can capture footage at an angle of 150 degrees. You can rotate it by 180 degrees if you want.
It also allows loop video recording. You will get a 2.7'' LCD screen to see the real-time footage. The suction mount is well-made.
Use a seller recommended microSD card for storage purposes. It doesn't have a parking mode which is kind of a bummer.
Pros
A good one for Uber or Taxi
Captures some good quality videos
Wide angle recordings to ensure less blind spots
Cons
No G-sensor or Parking mode feature
10. Karsuite M7 Mirror Dash Cam 2560x1440P Dash Camera
Karsuite M7 comes with a touch screen IPS display to boost the fun. This huge display looks like a gaming device. They used anti-glare 2.5D glass in this thing. The fast response time will give you a sweet experience.
The front camera supports 2.5k quality video when the rear camera supports 1080p. The rear cam is waterproof. The front camera can record at a 160 degrees angle. The rear camera supports 140 degrees coverage.
To store the recordings, it comes with a 64 GB TF card. That is a cool addition compared to other products.
This dash cam has a lot of other amazing features too. G-sensor, Parking monitoring, Streaming media, loop -recording, Super Night vision are a few of them.
The camera is really easy to install with your rear view mirror. It will look very stylish from the inside. Plus, when you don't need it you can just turn it off and use it as a usual mirror.
That's everything you need to know about this product. You should definitely give this dash cam a chance to prove its worth. I hope you won't be disappointed.
Pros
Huge touch screen display provides easy controlling
Response time is great
Amazing build quality with quality video capturing capacity
So many features to give you the best experience
Comes with a 64 GB TF card which is awesome
Cons
The big screen can block the rear view mirror
Verdict
I  already picked Rexing V1 Dash Cam as my best pick which is a bit pricey.
But, if you are looking for dash cameras with all the latest features within a very low price range, then the APEMAN Dash Cam is for you. High-quality video and sound, perfect low light capturing, parking mode, G sensor, etc. everything is in it.
I hope you won't be disappointed if you go for any one of them. You can also choose any other option, as all of them are top contenders of best dash cams for jeep wrangler.
Whichever dash cam you choose, make sure to check if it fulfills your need. That way you will save yourself from any future regrets.
Also Read: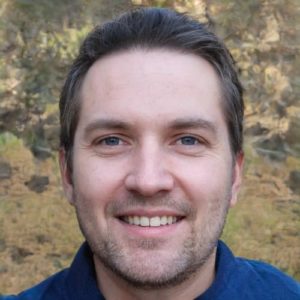 I'm Daniel Galbreath, founder of OffRoadersWorld.
I spend my spare time writing on this website, OffRoaders World. I share my thoughts and reviews on different types of gears, share tips sometimes. This website is specially created and regularly updated basically to help other folks like me when I started to solve the various problems they face, specially when they go off-roading.