Last Updated on August 4, 2022
The best kayak hitch rack
If you are looking for a kayak hitch rack and you don't have the time to shop around then just go for this one. Overall, its performance and build quality are unparalleled.

A few years back, kayak fanatics who didn't live next to lakes, rivers, and seas had no choice but to transport their beloved boats using trailers. After all, the majorities of kayaks are over 10-feet long, so carrying them inside a truck was not a viable option.
Modern paddlers have the alternative of using kayak hitch racks. They make transportation by truck easier and safe, irrespective of the distance you need to cover to get to a water body.
Are you searching for the best kayak hitch rack that is sturdy and reliable enough to keep your vessel in place during transportation?
We are crazy about kayaking, and we took the time to search the market for secure and stable units designed to help you get your watercraft to different destinations in one piece.
Dive in and take a peek at our top 7 picks.
7 Best Kayak Hitch Rack
If you are ready to explore new waterways and transport your watercraft safely to different destinations, we highly recommend these top 7 models.
Check them out!
1. Darby Industries 944 Extend-A-Truck (Best Truck Bed Kayak Rack)
This truck extension hitch is designed to ensure the safe and secure hauling of long loads. While it may have a simple design, it is well-made to deliver both excellent functionality and versatility effectively. You can use it with any truck or SUV that has a 2″ hitch receiver.
This model requires you to have some kind of crossbar or roof rack. It allows loading of cargo at both truck bed and cab top levels for added convenience. Either way, you get 48 inches of support from the hitch receiver, ensuring that everything being hauled remains stable, even when driving through rough roads.
As expected from a product from a leading brand that has been around for over five decades, the 944 extend-a-truck allows easy assembly and disassembly. You can even fold it up and store it flat behind your car seat or in a corner in your garage when it's not in use.
Even though this extender is made from steel, it is a medium-weight unit that weighs a mere 25 pounds. One of its most useful features is the adjustable height and 4″ wide support, which allows it to take on tough jobs.
This is a no-frills option that delivers reliable solutions for transporting your kayak. Its ease of installation and lower price point makes it a top choice to consider if you frequently haul long cargo.
You can depend on the unit for both long and short-distance hauls. Its sturdy construction and corrosion-resistant powder coat finish make it stand up to years of use.
Pros
Easy to assemble and disassemble
Adjustable height with a 4-inch wide support
Can be stored in a flat, more compact form
Lightweight for reduced vehicle drag (25 lbs.)
Designed to keep the cargo steady during transit
Durable with steel construction and corrosion-resistant powder-coated
Allows loading of cargo at cab top or truck bed level
Red safety flag included
Cons
No reflective tape for safe driving at night (this is an essential requirement in some states)
2. LWTURMRT Pickup Truck Rack Review
The first one we have reviewed has steel construction. The LWTURNMRT Bed Extender is different because it features a steel build that makes it more durable than the other models. It weighs only 29 pounds, making the installation process a one-man project.
Don't be deceived; even though this is a light truck bed extension, it has an outstanding maximum load capacity of 750 pounds at rail height. One of its highlights is that it can extend your truck's bed by up to 4 feet.
This is a model designed for SUVs and truck owners. It can extend your truck's bed by about four feet and you can use the 60″ wide crossbar for added support when carrying cargo at the roof level.
Moreover, this unit allows adjustments in 2 positions for added convenience when hauling different kinds of stuff. When carrying your kayak, the integrated tie-down points ensure you enjoy a secure ride, irrespective of the road conditions.
Overall, this LWTURMRT steel truck rack is a lightweight yet sturdy and durable bed extension that is easy to install and use. It was designed for truck users, although it can also fit larger SUVs. If yours is not a truck, be sure to confirm that its specs are a perfect match for your vehicle before purchase.
Pros
Easy to install
Fits standard 2″ hitch receivers
Steel construction
Reliable maximum load capacity (750 pounds)
Additional 4 feet of truck bed length
Versatile and ideal for hauling ladders, kayaks and more
Allows hauling in 2 adjustable positions for a more customized setup
Cons
Read Next: Aluminum Cargo Carriers for Hitch
3. ECOTRIC Bed Extender Canoe and Kayak Rack
ECOTRIC is a reputable brand for producing a range of innovative roof racks. One of its top-seller models is the foldable extension rack for kayaks and canoes. This is one of the most versatile hitch-mounted kayak racks that are ideal for SUVs, personal cars, and small trucks with existing roof rails.
To figure out whether this product is a perfect fit for your car, measure the vertical height from the hitch to your pre-existing roof rack. It fits well with a 2″ hitch receiver.
Investing in an adapter makes it possible for the unit to fit in 1 ¼" hitch receivers.
The design of the carrier is intended to extend the length of your roof rack. For instance, if you own a small truck or an SUV, adding this unit will ensure that your kayak gets the much-needed support for safe and secure transportation.
Its adjustable supports on the sides allow you to dial in the perfect fit for your canoes, paddles, kayaks, or boards.
Compared to other products with the same weight capacity as this rack, the T-loader is heavier and also slightly more expensive. The extra weight should, however, not dissuade you from investing in this well-made unit.
Something else most users appreciate is that this unit is uniquely designed with the solo kayaker in mind. It features a tilt system that allows easy loading and unloading of your vessel.
Pros
Easy and fast installation
Excellent weight capacity (400 lbs)
An anti-swivel plate keeps the boat steady for safer transportation
Tilt system makes solo loading and unloading possible
Heavy-duty Aerodynamic crossbar and non-slip mat included
Adjustable height for enhanced versatility
Cons
This is a heavy rack (39 lbs.), so you may require assistance during installation
Locking pin sold separately
Popular Review: Best rated adjustable hitch to buy
4. Thule 997 Goal Post Canoe and Kayak Carriers
WEIZE is a leading manufacturer of car-related accessories, and the brand brags of a whole array of top-quality roof racks.
The goal post hitch mount takes on a classic design that offers a smooth, secure, and adjustable way of transporting your kayak. It features hook straps and two vertical load stops that keep your vessel stable, irrespective of the road conditions.
Like the Weize, this model likewise offers unmatched versatility. The adjustable telescoping mast makes the unit ideal for trucks with different cab heights. This hitch mount kayak carrier is also the perfect option for SUVs that have a 2-inch hitch receiver.
For the price, you get a unit that is packed with features designed to make the transportation of watercrafts a breeze. Features such as the steel bars, anti-wobble mechanism, and extra support, increase the overall weight of the rack.
On the bright side, the heavy-duty steel construction enhances longevity.
We took the unit for a test run, and we can confirm that it offers the exceptional performance of WEIZE products. The only concern we can point out is that you can only lock the rack using a WEIZE lock. Don't bother investing in an aftermarket lock.
Pros
Versatile use
Ideal for trucks and SUVs with 2″ hitch receivers
Adjustable load bars
Anti-sway design offers enhanced stability during transportation
Adjustable telescoping mast to suit different truck cab heights
Top-quality components, including steel load bar
Hook straps and vertical load stops keep the load steady
750 maximum load capacity
Cons
5. Lund 601021 Hitch Mounted Truck Bed Extender
Do you have a big kayak that hardly fits in your truck? You should consider investing in the Lund 601021 truck bed extender. This is a hitch-mounted kayak rack ideal for carrying extended-length cargo. By installing it, you get extra 7-inch ground clearance.
This 7 inches of additional ground clearance is provided by the patented steel wall support bars. They act like springs and flex with your car's suspension. Whether you want to carry a watercraft or wide cargo like drywall or plywood, this unit is designed to conquer it all.
The adjustable side wings (27-49 inches) also ensure that the rack accommodates different sized cargos. This, coupled with the side support designed to fold down when need-be, makes it easy to carry unwieldy kayaks.
You get a distributed load capacity of a whopping 750 pounds and can fit the hitch on any standard 2″ hitch receiver.
This unit boasts of heavy-duty steel construction. It is ideal for taking on tough and demanding jobs like carrying long loads and extended length materials for construction sites. With such a rugged built, it is perfect for multi-use as long as you stay within the recommended load capacity.
Just when we thought bed extenders could not get any better, this model also allows easy installation and features reflective tape for added security. However, we must highlight that a good number of users claim there is too much play and noise when carrying lighter loads.
Pros
Easy to assemble and disassemble
Solid steel construction for unmatched strength and durability
Designed to carry extended length cargo, including larger watercrafts
Offers an additional 7-inch ground clearance for enhanced versatility
Perfect rack for carrying wide and long construction materials
Fits into the standard 2″ hitch receiver
Features a red flag and red reflective tape for added security
DOT approved
Cons
Vulnerable to corrosion over time because of the poor quality paint finish
Hitch pin sold separately
6. ECOTRIC Pick Up Truck Bed Hitch Extender Extension Rack (Budget pick)
You are yet to understand the value of owning a pickup truck until you carry cargo that is too long to fit in the bed. The beauty of having such a car is for you to have more confidence carrying long canoes, kayaks, and lumber pieces.
The Ecotric pickup truck bed hitch can help you safely haul anything that sticks out past the tailgate. This unit offers safe, practical, and more permanent solutions for carrying extra-long cargo. After all, there is only as much creative strapping that you can do, especially if you frequently haul long loads.
With a hitch-mounted bed extender, you simply need to attach your unit to your truck's hitch to create a stable crossbar of just the right height to support your extended cargo.
Like the Lund 601021, this extension rack also has a load capacity of 750 pounds. You can adjust its height from 4-10 inches and the width from 28.25-48.75 inches. This provides plenty of room to haul large and unwieldy cargo safely.
For a 27 pounds bed extender, we must say that this unit performs exceptionally well thanks to its heavy steel tubing.
It also provides reliable clearance off the ground, not to mention a reasonable number of adjustment positions for enhanced versatility. These are perks that guarantee you of enjoying the best value for your money.
Pros
Easy and fast installation
Versatile with adjustable width and height
Sturdy with solid steel bars, yet pretty lightweight (27 lbs.)
Outstanding maximum load capacity (750 pounds)
Safety flag included
Cons
You need to buy a hitch pin separately
7. TAC 2″ Truck Bed Trailer Kayak Hitch Rack
The last one on our best truck bed kayak rack review is the TAC 2″ hitch mount extender. This truck bed kayak rack allow you to carry oversized cargo, including full-size sheets of drywall, lumber, pipes, ladders, and even boats.
It brags of high weight capacity of 500 lbs. and a heavy-duty 14 gauge steel construction ideal for taking on tough jobs.
In terms of longevity, you can expect the unit to serve you for years. This kayak truck bed rack features a strong steel tube build and also a black anti-scratch powder coating finish for enhanced corrosion resistance.
With one of the most basic designs in the class, the installation process is fast and simple. Disassembling the extender will also not take you more than 5 minutes.
The overall premium quality of the unit makes it perfect for frequent use, even on the most untamed routes. Thanks to the adjustable height, you can carry longer and bigger loads depending on the situation.
To keep your kayak safe during nighttime driving, the unit features reflective tape on the front and sides, and you also get a red safety flag with the package.
This heavy-duty kayak rack for the trailer has attracted plenty of great reviews from users because of its simple, yet functional design. It is a function-oriented extender that offers a wider load space and this rack comes from a company that takes pride in providing an unparalleled quality of customer service.
Pros
Easy to install and uninstall
Heavy-duty 14 grade steel construction
Anti-scratch and anti-rust finish for enhanced durability
Flexible height adjusting options
Red flag and reflective tape included
Designed to handle heavy leads (500 lbs., maximum carrying capacity)
Cons
Verdict
We selected the Darby Industries Rack as the best kayak rack for truck because of its compatibility with small trucks, cars, and SUVs. However, if you have a bigger truck and want to haul a longer and wider cargo, we recommend investing in the ECOTRIC pickup extension rack.
It's one of the most all-rounded extenders with an adjustable width and height. This, coupled with its impressive 750-pound capacity, allows you to haul just about anything from long pipes and ladders to lumber and kayaks.
Best Kayak Hitch Rack Buying Guide
Let's go straight to breaking down a few key points to consider when choosing the best truck bed kayak rack. This guide is designed to ease the process of selecting a unit ideal for your needs.
Types of Kayak Hitch Racks
There are different kayak hitch rack types designed to carry out particular functions.
Let me guide you through the details:
Temporary Pads
A decent number of luxury SUVs feature factory-installed racks. In this case, investing in a carrier is unnecessary, although you need to install temporary pads to protect your kayak. The pads are super easy to install and uninstall, and they feature inflatable foam or padding.
Saddles
Saddle racks, as the name suggests, fit in a saddle style. They are pads that run beneath the boat from the base rack. While most saddles have a single cradle, others have two that can be adjusted to suit the width of your vessel.
What makes saddle racks ideal is that they provide excellent levels of safety and stability. The kayak also assumes an aerodynamic position for reduced wind resistance, lower noise, and better fuel efficiency. On the downside, saddles can only transport one boat at a time.
J-Cradles
These are the most popular type of racks, and they get their name from their shape. Unlike the saddle, the J-cradle is a side loading rack that provides plenty of room for more than just your kayak. You cannot carry multiple vessels with this type of unit if you have a narrow rooftop.
On the bright side, you get reliable levels of security and stability. Loading and unloading the kayak is super easy and fast, especially if you choose a model with an in-built tilt mechanism. Remember that after a whole day of paddling, your arms are likely to be too exhausted to lift your kayak without help.
Stackers
If you love kayaking in the company of friends or family, then perhaps the stacker roof rack type is ideal for you. It is designed to transport multiple vessels and fit your kayaks in an upright position, on their sides.
Such a configuration saves space and allows you to fit about 4 boats without a problem. This option likewise keeps the vessels secure and also allows easy loading of the boats.
Vehicle Type
Roof-mounted kayak racks are not always a universal fit for all types of cars. That is why you ought to strive to find a suitable product for the vehicle you intend to use during your paddling escapades.
Choosing a unit that is compatible with your car will go a long way in reducing the risk of getting into dangerous situations. To get it right, check the roof dimensions of your truck from your vehicle's handbook or take measurements to confirm that a specific roof-mounted kayak hitch rack is ideal for your vehicle.
Design
Some racks are uniquely designed for transporting water vessels. Then again, you can find multi-purpose carriers that can also hold other sporting gear and luggage. If you choose the latter, confirm that the kayak rack can accommodate your kayak's dimensions and safely hold the extra gear you intend to carry.
Another crucial design aspect to consider is whether the rack is designed to remain attached to the roof or you need to uninstall it.
In case you have the option of permanently keeping the rack on your car's roof, make sure it has folding bars. This will ensure the unit does not stick out when it's not in use and possibly hinder you from getting the needed clearance when you drive under hanging objects or enter a low garage.
Bar Height
Here's the deal, while a higher stabilizer bar looks cooler, it could make loading and unloading your watercraft more challenging. To get it right, choose a product whose bar height is just enough for your kayak.
Number of Kayaks
Arguably, the number of kayaks you intend to transport is the most crucial factor to consider when choosing a kayak hitch rack. While a good number of models are designed to hold just one watercraft, you can find those that can support two or even four kayaks.
One crucial point to remember is that it is dangerous to overload your kayak rack. Loading more vessels than it is designed to carry can pose harm to you, your car, and other road users.
Material
Like with any other product, the material used to construct a kayak hitch rack will highly dictate its longevity. Additionally, products with a strong built tend to do a better job of protecting the vessel from scratches and other forms of damage.
We recommend choosing units with sturdy steel or aluminum built. Also, ensure that there is adequate padding to provide an extra layer of protection for your boat. The reviews of a particular product's real users could help you determine whether it is crafted to pass the test of time.
Extra Equipment
In your decision-making process, you must remember that not all units come with all the components you need to attach the rack to your roof, haul your kayak, and hit the road in search of adventure. Some models require buyers to buy additional equipment at an extra cost.
Price
Let's be honest; the cost of a top-quality kayak hitch rack is likely to be just a small fraction of your vessel's price. That said, your key focus should be on the level of protection and support the boat will have when on top of your vehicle.
Don't get me wrong; the price of a rack is not always indicative of its quality. Our research unveiled some pretty excellent and affordable models that are designed to last for years. I guess the fair price tag has something to do with the principles of a brand and its fame levels and not the quality of materials used.
FAQ: Best Kayak Rack For Truck
What are the prime security features to look for in a kayak hitch rack?
Unlike bikes and bike racks, kayaks and kayak racks are bulkier and unwieldy. This naturally deters thieves, although it is still crucial to have some security mechanisms in place because of the expensive nature of these items.
A decent number of models, including those on our list, can be used with locking systems from the same brand—typically sold separately. Additionally, some kayak racks are compatible with aftermarket locks that allow you to die down the boat to the hitch rack for added security.
Will the hitch rack damage my car?
Provided you have a kayak roof rack, your kayak hitch rack is not likely to damage your car. Such carriers are designed to ensure your watercraft does not touch your vehicle, even when navigating through rough roads.
To ensure your safety and that of your car, make sure the rack is fully secured. Also, avoid carrying boars that exceed the recommended weight capacity. It is also imperative to be extra careful when loading and unloading your vessel from your car.
Do I need help to load my kayak on my vehicle?
If moving your kayak by yourself is not an issue, there is a good chance you can load it in your car without needing help. However, if the vessel is too heavy, you may want to consider choosing racks with an in-built tilt mechanism.
In this case, you just need to tip your kayak into the tilted rack, and the tilt mechanism will ease the challenge of lifting the kayak to your car's roof level. For truck owners, another viable solution is to opt for racks that sit at the bed's height and not the roof.
Can I install a kayak hitch rack by myself?
The majority of kayak hitch racks are easy to install. They are also heavy, which makes installation a challenge if you don't have a helping hand. Models with a steel or aluminum construction may require you to seek a pal hand during installs.
Are kayak racks safe and stable?
Yes, they are. A decent number of models even feature straps for securing the kayak to the truck for added stability.
Even so, we recommend taking your new rack for a test drive to see how it fares, especially when making sharp turns. If the outcome is excellent, now you can confidently transport your watercraft through long distances.
Conclusion
With the best kayak rack for truck bed, you can ensure safe and convenient transportation of your watercraft and still leave plenty of storage room for extra gear in your truck's bed.
Our review highlights the specs, pros, and cons of 7 models that are a cut above the competition. If time is not on your side to go through all the information, go straight to our Top Pick Box and select our most recommended model.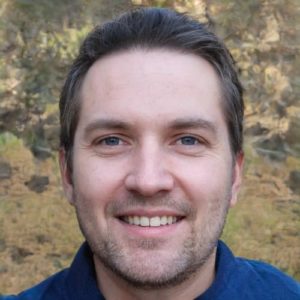 I'm Daniel Galbreath, founder of OffRoadersWorld.
I spend my spare time writing on this website, OffRoaders World. I share my thoughts and reviews on different types of gears, share tips sometimes. This website is specially created and regularly updated basically to help other folks like me when I started to solve the various problems they face, specially when they go off-roading.