Last Updated on June 24, 2021
A perfect carrier can carry out the tension you have with the extra luggage that isn't going to fit inside your car. Having a carrier means you can now carry all the things you need for your trip without worrying about space.
Mockins is a renowned brand for its travel, household, gardening, entertainment, etc. products.
For traveling, they have some of the finest collections of Cargo Carrier under their name. With a nice build quality and some amazing features, their products do set apart from the others.
In this article, I am going to review some of their cargo carriers and point out if they're really that much good that they promise to be. So, let's begin.
Mockins Hitch Mount Cargo Carrier Review
1. Mockins Hitch Mount Cargo Carrier with waterproof Cargo Bag & Net
Key Details
Dimensions: 60'' x 20'' x 6″
Type: Basket
Rack Floor: Mesh
Capacity: 500 lbs
Walls: 6" high
Receiver Size: 2"
When you buy anything, you want it to be a complete package with all the features you need. Well, this hitch mount cargo carrier from Mockins is one of that type that comes with everything you want in a cargo carrier.
With a carrying capacity up to 500 lbs. this one is the perfect choice for you if you are looking for a sturdy, heavy lifting carrier for your cargo. The dimension of the carrier is 60'' long and 20'' wide which gives you plenty of room to load your accessories. The wall is 6'' tall to make sure to hold your goods even on a bumpy road.
The body of this rack is made of heavy-duty steel to hold the load, though an Aluminum made body would have been more lightweight.
The best part of this Mockins steel hitch mount cargo basket is that it comes with an additional waterproof Cargo Bag and 2 ratchet straps to wrap up the bag. In addition, they give you a cargo net too.
It also comes with a hitch stabilizer to tighten up the hitch so that it doesn't wobble or rattle along the way. The hitch hauler with 2'' shank rise will be compatible with any vehicle that has a 2'' receiver.
The floor of the rack is mesh style so nothing will fall between the cracks. You can fold it up in case you are in a tight space or when you don't need it and don't want to remove it.
Overall, this is one of the best you can pick for yourself.
Pros
Good build quality
Strong holding capacity
Waterproof Bag
Foldable basket
Cons
Width of the basket is a little short
2. Mockins Hitch Mount 60'' long Cargo Carrier
Key Details
Dimensions: 60'' x 20'' x 6″
Type: Basket
Rack Floor: Mesh
Capacity: 500 lbs
Walls: 6" high
Receiver Size: 2"
This one from Mockins is also a great value for your money with some amazing features to look out for.
The 60'' long and 20'' wide basket of this one will provide plenty of space to load your luggage and other kinds of stuff. The 6'' tall basket wall will ensure the safety of the staff. It can carry up to 500 lbs of weight at once so don't worry about the capability of it.
It is made out of heavy-duty steel just like the previous one. It comes with the mesh-style floor to ensure nothing falls down the rack.
This one also comes with a waterproof Cargo bag to hold your goods and keep them safe in rain or snow. Two ratchet straps (which are also rainproof) that come with it can be used to wrap up the stuff tightly.
They will also provide you a hitch stabilizer to tighten up the hitch.
So, basically, the features of this one are almost the same as the previous one. The only difference is that this one doesn't come with a cargo net.
You can definitely give it a try unless you are a big fan of Cargo Net. Oh and one more thing: It will cost you less than the previous one so that's an advantage.
Pros
Good build quality
Massive load capacity
Waterproof Bag
Foldable basket
Cons
3. Mockins Hitch Mount Cargo Carrier with A Foldable Shank
Key Details
Dimensions: 60'' x 20'' x 6″
Type: Basket
Rack Floor: Mesh
Capacity: 500 lbs
Walls: 6" high
Receiver Size: 2"
Now I am going to review another 60'' long cargo carrier from Mockins with a very low price range.
This one is also identical to the previous two by look and design but different by the accessories it comes with. Unlike the previous two, it comes only with a Cargo net and hitch stabilizer. So, you won't get any waterproof Cargo Bag or ratchet straps included with it. But they leveled it at the price. It is much less priced than the previous two.
This one is also 20'' wide with a 6'' high basket wall. The building material for this one is also heavy-duty steel. The hitch storage rack comes with a mesh floor that is easy to clean and provides better security to your small-sized goods.
The weight capacity is 500 lbs, the same as the other two. The shank is foldable to preserve space when you don't need to use it. It comes with a hitch hauler that has 2'' shank rise and would be compatible with any vehicle that has a 2'' receiver.
The Cargo net that comes with it is 6mm thick and elastic that will help you to load any type of cargo on your vehicle trailer.
Pros
Reasonable price
Impressive weight lifting capacity
Good design and build quality
Cons
No cargo bag or ratchet straps with the package
4. Mockins Rack Rooftop Cargo Carrier with Waterproof Cargo Bag
Key Details:
Dimensions: 64'' x 39'' x 6″
Type: Basket
Capacity: 200 lbs
Walls: 6" high
Receiver Size: 2"
We have come to the last product of this mockins cargo carrier reviews article. Enough about the hitch mount carrier. Now I have a Rooftop cargo carrier from Mockins.
This one is easy to set up on the roof of your vehicle with the crossbars or the side rails. It is pretty easy to install in your car.
The rack is 64'' long but the best part is you can reduce the length of it if needed up to 43''. The rack is 39'' wide which is a huge space to load your bag or luggage. The 6'' tall rack wall will give security to your goods.
It comes with a Waterproof Cargo Bag made of vinyl. You'll get 2 extra ratchet straps which are also waterproof and 1 Bungee net with it to wrap up the bag and goods safely. There are plenty of hooks attached to the net to hook it with the vehicle.
They used heavy-duty steel to build the body of the carrier. The weight carrying capacity for this rack is 200 lbs which, to be honest, is not much. For someone who doesn't need heavy lifting with their carrier should be okay with that.
But nonetheless, the manufacturer should definitely work on that. Otherwise, it's a pretty good option available in the market, especially for a rooftop carrier.
Pros
Huge space available
Waterproof Bag and ratchet strap available
Adjustable rack
Easy to install
Cons
Load capacity is a bit low
Verdict on Mockins Cargo Carrier
If you plan to buy a cargo carrier to get the advantage of carrying your extra luggage, then you should decide first which type you want. Is it the hitch mount or the rooftop one?
Then, you should decide what are the stuff you are going to carry with you. Are they going to be very heavy or just lightweight stuff? This will help you to choose the best capacity carrier for you and will give you an idea about how much space you need in your carrier.
After confirming those, if you want a hitch mount carrier and is confused about which one to get, then my suggestion is that the first one I reviewed should be your top pick. It is perfect in every sector.
For the rooftop carrier, you can definitely give the last one a chance if 200 lbs carrying capacity is enough for you.
Read More: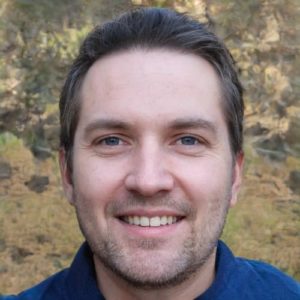 I'm Daniel Galbreath, founder of OffRoadersWorld.
I spend my spare time writing on this website, OffRoaders World. I share my thoughts and reviews on different types of gears, share tips sometimes. This website is specially created and regularly updated basically to help other folks like me when I started to solve the various problems they face, specially when they go off-roading.