Last Updated on August 18, 2022
The best off road shock
If you are looking for off-road shocks and you don't have the time to shop around then just go for this one. Overall its performance and build quality are unparalleled.
One of the most important things that protect you when driving is the shocks or shock absorbers. They shield you from violent bumps and vibrations while maintaining road contact. A good shock absorber can go a long way, but how do you choose the best one?
To help you find the perfect one for your vehicle, we have put together a list of the best off road shocks with pros and cons for each. Also, make sure to check out our top pick.
10 Best Off Road Shocks Review
Shocks and shock absorbers are vital when it comes to protecting you and your vehicle. That is why it is just as important to be careful when choosing one. After hours of research, we have come up with 10 such products that we believe to be the best.
1. Monroe MA822 Max-Air Adjust Shock Absorber – Top pick
These are monotube air shock absorbers where each of the half-inch pistons has been hardened and the precision ground for better performance and durability. Thanks to its air-adjustable internal design, you can inflate and deflate the shock as required to handle loads from different vehicles.
Also, these rear shocks feature an all-weather fluid that contains special modifiers for reduced friction and a smoother rod reaction.
There is a fully displaced valving that gives the user a better valving range for the compression and extension cycles. All these make the rides very smooth and comfortable.
They are perfectly suitable for most vehicles with an automatic leveling system and work well with heavier ones, especially those that are used to pull trailers.
So, overall, this is an excellent product that will not disappoint you. Undoubtedly, this is one of the best budget off-road shocks. The only drawback here is that it does not include retainer nuts or lower bolts, so replacing one means having to go all the way over to a store. However, given how good the product is, this small issue can be easily overlooked.
Pros
Easy to install
Can be inflated as required
Consistent and durable rod
Offers smooth and comfortable rides
Cons
Does not include lower bolts and retainer nuts
2. ACDelco 580-435 GM Original Equipment Front Shock Absorber
These front shocks help absorb and dampen all the vibrations and bumps you may encounter from the road, while still not weighing down your vehicle. It is made to be the same as your original factory shocks in terms of their form, function, and how they fit. So, you can be sure to get more control and smoothness.
Each of these versatile shocks has been set up to work well with light-duty trucks, cars as well as SUVs. If you use a GM vehicle, then these are perfect for you as they have been specifically made for GM manufactured cars.
The manufacturers of this product have also made sure to provide the necessary mounting hardware and all parts to replacements precise and easy.
However, all of this does come at a cost, so in this case, you indeed get what you pay for. Still, this thing promises durability, reliability, and great performances. So, if you do not mind spending a little extra for an excellent shock absorber, this may be just the thing for you!
Pros
Highly durable
Lightweight design
Designed specifically for GM vehicles
Comes with hardware for easy replacement
Cons
Read More: Coilovers or lowering springs for daily driving?
3. KYB 565102 MonoMax Gas Shock
The Monomax Monotube Gas offers maximum performance upgrade with up to 40% greater dampening performance than what you normally get from a standard gas shock.
This is a great choice if you are looking to upgrade the suspensions on your vehicle. It has a monotube design, which makes them some of the best shocks for light trucks, thanks to its consistent and reliable performance.
Even though you can use this product with many different vehicles, they have been primarily designed to work with GM vehicles. Light and heavy trucks, SUVs, and Jeeps are all perfectly compatible and work well with these shock absorbers.
These also feature a rubber boot to help protect the shaft while at the same time keeping all dirt and debris from getting into the seals. The tough design of the device makes sure that it automatically adjusts to the different driving conditions, especially for off road driving.
Its 565104 model is also a good one, which is the perfect large bore rear shock, while the 565102 model is a large bore front shock.
Both of these go perfectly together. Their piston ring is made of zinc-coated stainless steel, which makes them resistant against corrosion. So, all in all, the product is a very good one. If you tend to go off the road driving a lot or use your vehicle for towing, you will likely do well to choose this affordable product.
Pros
Highly durable
Perfect for heavy trucks
Greater dampening performance
Cons
Bushings may not fit all vehicles
4. Bilstein (24-186742) 5100 Series Rear Shock Absorber
The 24-186742 rear shock, just like the 24-186735 and 24-186643 front shocks, is made from strong and durable metal that promises long-lasting performance. Each of these models has a different collapsed length.
Their excellent performance also stems from the use of some top-notch technologies as well. The 46 mm monotube design is included among these technologies and helps to provide you with a consistent and quality performance no matter the driving condition.
To make the rides consistent and smooth, there is the patented digressive valving that reacts super-fast with a change in surface. The rear shocks include an OEM certified mounting hardware with the 24-186742 model that makes installation very simple. You can directly bolt them in without the need for any modifications.
Here, each of the components has a multi-layer zinc finish for the best resistance against corrosion. You may find that these shock absorbers are quite stiff compared to the factory ones.
However, most users do not find much of an issue with that as these shocks provide you with not only the smoothest rides, also very good handling. You will not regret buying this product.
Pros
Easy to install
Constructed from sturdy metal
Instantly reacts to changing surfaces
Offers smooth and consistent performance
Cons
5. Bilstein 24191203 Shock Absorber
Moreover, this particular detail also makes it suitable for all kinds of different terrains, so if you are looking for a good off-road shock, this is perfect for you.
It has an unusual velocity and sensitive digressive piston. This thing is made to react instantly to a change in the road surface. That makes the transition from one terrain to another super smooth and makes for a very comfortable ride. In this series, each of the shocks has been tuned precisely for each of the applications.
You will probably notice that the dampening seems quite soft, which means it is not well suited for heavy trucks. However, its compatibility with SUVs and Jeeps is just fine. It has a 46mm ID smooth body, and the manufacturers have made sure to include boot.
This 5.5-pound product is a direct fit for the lifted truck as well as SUVs. They provide you with better quality rides and comfort and also more effective handling. So do make sure you give this product a careful consideration before buying a shock absorber.
Pros
Perfectly suited for off road driving
Carefully tuned for each application
Better handling and top-notch quality
Immediate reaction to change in road condition
Cons
Dampening too soft for heavier trucks
See Also: Harley Davidson Sportster Shocks
6. Bilstein 24-187374 Monotube Shock Absorber
These are some of the best rear shocks you will find on the market right now. It has velocity sensitive digressive pistons that are made to react instantly to change in the road surface so that you get a very smooth and comfortable ride.
Not just that, each of these shock absorbers goes through an application-specific tuning to give you the best possible performance.
Each of the components here is made of multi-layered zinc so you do not have to worry about corrosion. You only need a little bit of mechanical knowledge to be able to install these easily.
If you drive a light truck or any other SUV like vehicles, you can be sure to notice a significant improvement in handling, comfort level, and overall quality of the rides.
So overall, this is an outstanding product from a reliable brand. The only drawback here is that it is not adjustable. This can be an issue for some of the car owners if not all.
Pros
Easy to install
Tuned to be application-specific
Improved handling and comfort
Excellent consistent performance
Cons
May find an issue with a lack of adjustability.
7. KYB 349105 Excel-G Gas Shock
For minivans and light trucks, this is the top-recommended OE replacement choice. These shock absorbers have a seamless working cylinder, which is matched with a Teflon coated band to make sure it has a positive seal for life-long use.
All thanks to the precision, you get to keep the correct wheel alignment using these shock absorbers. To get rid of any rattling noises, these things also include solid mounting eye rings and a few bolt bushings. While this particular model is ideal for Asian vans, there are others such as the KYB 349151 and KYB 345055, which are made for Asian SUVs instead.
The product is quite affordable, especially considering all its great features. However, there are some issues, like how the bolt holes seem to be a little too close. Whether that is a major or minor issue for you is up to you to decide.
Pros
Inexpensive
Keeps wheel alignment stable
Durable working cylinder and piston
Restores original handling and control
Cons
Bolt holes may be too close
8. ACDelco 530-301 Gas-Charged Front Shock Absorber
It features a hardened chrome piston rod with micro-cracks to give a smooth, self-lubricating, and corrosion and scratch resistant surface. This not only enhances the seal life but also improves the longevity of the components.
Furthermore, it has a drawn over mandrel pressure cylinder that provides top-quality sealing properties and greatly reduces internal friction. So, you get an excellent shock absorber with a long life.
Since all of these models are gas-charged, they vastly reduce fluid aeration. This results in enhanced responsiveness, less foaming, and better control than what you get from non-gas powered shock absorbers. One of the benefits of using a multi-lip seal rod as that it keeps all dirt and debris away from the interior. The O-ring hydraulic piston seal ensures a minimized piston blow and better control.
If you are looking for top-notch quality, look no further than this gem of a product. Like any other ACDelco shock absorber, this one keeps the user content with its excellent performance and life-long service.
Pros
Consistent control
Scratch and corrosion resistant
Seal keeps dirt away from its interior
Reduces fluid aeration for better responsiveness
Cons
May be too stiff for some
9. Monroe (911262) Reflex Truck Shock Absorber
This thing makes use of an ASD technology, which is a very innovative valving design. It gives you much better and more consistent control for improved handling and leads to a very smooth and comfortable ride.
The product also features an all-weather fluid that simultaneously reduces friction and ensures smooth rod reaction, thanks to the help of some special modifiers.
That is not all either; this model also has a Fluon Banded Piston. This particular band ensures consistent sealing between the pressure tube and the piston, which results in enhanced control and maximum durability. The product weighs about 3.9 ounces and suitable for a wide range of vehicles.
Its ASD valve is able to sense acceleration, which greatly improves handling safety, while at the same time improving comfort and other aspects of the ride for your vehicle. The paint on this thing is quite thin, so it is not completely resistant to rust and corrosion.
Overall, this one does not disappoint thanks to its outstanding build and performance.
Pros
Ideal for rear wheels
Enhanced ride comfort
Fast and easy to install
Improved handling and safety
All-Weather fluid reduces friction
Cons
Thin paint may slowly start to rust
10. Monroe 31000 Monro-Matic Plus Shock Absorber
It has a half-inch diameter piston, which is much wider than some form of the other options for the best durability. The rod has been nitrocarburized to give a lifetime of service. Its 1-3/16-inch bore is larger than most and offers more efficient and consistent control.
Weighing about 2.6 pounds, the shock features an all-weather fluid which has special modifiers that greatly reduce friction and improve the ride quality.
It has a gas-charged design and features velocity sensitive valving. These two combine to give you the most comfortable and the smoothest ride you can opt for. Not just that, all of these even come to you at a very reasonable price, making it an excellent choice.
Anyone who has used this one will admit that these are incredibly cost-effective. No matter what you drive, an SUV or a truck, you will most likely be impressed with this product. There's no need to wait around and just go try them out yourself! It's one of the cheap off road shocks.
Pros
Cost-Effective
Gas-charged design
Nitrocarburized Rod
Suitable for a wide range of vehicles
All-Weather fluid with modifiers reduces friction
Cons
Verdict
So, there you have it! These ten shock absorbers are some of the best out there. Hopefully, no matter which one you choose will not disappoint you. Although all of these products are of excellent quality and provide the best of driving experience, we can make some recommendations in case you are still not sure which one to get.
Considering the budget and overall quality, we have chosen Monroe MA822 Max Shock as our top pick. This one is best for all sorts of vehicles.
Our premium choice would be the ACDelco 580-435. It is the perfect off-road shock that has been specially designed for GM vehicles but works wonderfully with others as well.
With all its amazing features, it performs exceptionally well. However, it is a bit expensive than most, so you should first decide how much you want to spend on these shocks.
The other one we recommend is the Bilstein 5100 shocks. If you want a smooth ride quality and a shock absorber that will last you a long time, this is the one to go for. It is very easy to install, so even if you are not experienced handling the mechanical stuff, you only need a little bit of knowledge to set it up.
So, this was our list of the best off-road shocks. We hope you found the article helpful and can now be on your way to purchasing the best shock absorber.
Frequently Asked Questions
What are the best off road shocks?
Bilstein 5100, Monroe MA822, AcDelco GM are 3 of the best shocks for off road use.
What are the best off road shocks brands?
KRB, Bilstein, Monroe are some of the top off road shocks brands.
Are Bilstein shocks good for off road?
Yes, Bilstein shock absorbers ensure better performance in off-road use.
Video: How to Choose the Right Off Road Shocks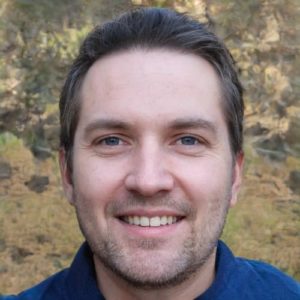 I'm Daniel Galbreath, founder of OffRoadersWorld.
I spend my spare time writing on this website, OffRoaders World. I share my thoughts and reviews on different types of gears, share tips sometimes. This website is specially created and regularly updated basically to help other folks like me when I started to solve the various problems they face, specially when they go off-roading.