Last Updated on June 18, 2021
The Best Shocks for Harley Davidson Sportster
If you're looking for Harley Davidson Sportster Shocks and you don't have the time for intense comparison shopping then get this BURLY B28-1201B Black 10.5″ Slammer Shock for overall quality and performance. Apart from offering incredible stability and balance, it also makes your ride comfortable. The installation is pretty easy, as well.
Harley Davidson bikes are the kind of bikes that you want to flaunt. Made with high-class technology and shockingly cool looks, the Harley Davidson Sportster is a dream bike for many people.
And what's the point of owning a Sportser if you can't get some high-speed action on the thing?
These tricks are fun and all, but what you should be concerned about is how it affects the health of your bike. To make sure that your bike stays in good condition no matter what, you need the best shocks for Harley Davidson Sportster.
Let's find you one.
Best Shocks for Harley Davidson Sportster Reviews
Choosing the best suspension shocks for your Harley Davidson Sportster can be difficult given that you have so many options to choose from. So, here I have narrowed down a list of the best ones to make this decision easier for you.
1. BURLY B28-1201B Black 10.5″ Slammer Shock
This one from Burly is a 10.5-inch slammer shock that can lower your bike's height by 1.5 inches. Not only is this great for better stability and balance, but this also makes long rides more comfortable. As your backside is not leveled up, you can go through your journey without a sore back.
The decrease in the center of gravity that this height adjustment allows gives you a better balance. You will be able to take sharp turns and hard brakes without fear of slipping. A simple design leaves no room for complicated installations. With the right tools, you will be able to set this suspension shock up on your own.
Available in a plain and classy black finish, these shocks blend in with any bike. Burly does a great job on the paint on these things so that they don't chip even with regular use.
Pros
Can lower the height of your bike by 1.5 inches
Gives you better stability and control
Make sharp turns and hard brakes easily and safely
Uncomplicated installation process
Paint on the shocks don't chip easily
Cons
Not compatible with all latest versions of Harley Davidson
2. Progressive Suspension 412 Series Heavy Duty Shock (Premium Pick)
A gas cell that is set on the shock makes the bike more stable on rocky roads. With that, you also get a nitrogen charge, five spring preload positions, and a speed-sensitive valving.
Double-wall construction makes the shock capable of handling a lot of pressure. The durable shock is also made of a full steel body, which makes it quite durable.
To make the installation and maintenance process even easier, Progressive Suspension provides Heavy Duty 20wt fork oil. If you don't have any stuck bolt or rusting issues with your bike, you will be able to set this shock up in no time.
If you like to ride your bike on rocky mountains or roads that are not necessarily the smoothest, this tool will make your ride less bumpy.
Pros
Has no effect on acceleration
Includes gas cell and nitrogen charge for better stability
Ability to choose from five spring preload positions
Double-wall and full steel construction
Easy installation
Includes 20wk fork oil
Cons
The instruction manual is not well detailed
3. Factory Spec, FS-04505, Stubby Shocks (Budget Pick)
If you are looking for a shock that you can install at home without having to contact a professional, this is the one to get. Besides being the most affordable yet well-performing shock on my list, this one is also one of the simplest shocks. Having a basic idea of where the shock needs to be set and where the bolts go will do.
At a shocking weight of only 7.95 pounds, this thing won't add bulk to your bike. Therefore you won't notice a difference in your bike acceleration.
10.5-inch shocks such as this one keep your rear at a low level. Meaning you won't get tired on long journeys because of an uncomfortable position.
Pros
Simple installation and lightweight
Great deal for the price
All bolts included with the pair or shock
Does not bulk down your bike
10.5-inch shocks that add stability
Great for people who have back pain
Cons
Comes with a preload setting
4. HTTMT LS003
Weather protection ensures that the shock does not rust or corrode. You can expect this tool to stay by your side, whether it is summer, winter, or monsoon. Besides that, this thing can also withstand high heat without deforming.
Whether you go out for a hike on the hills, a race with friends, or on a cruise in the countryside, this shock will make sure that your bike stays protected. A well constructed and durable shock such as this one is just what you need when you're out on bumpy roads.
There is a preload setting that most shocks come with. But this limits the amount of weight you can put on your bike without causing any dragging. Thanks to the special preload setting on this shock from HTTMT, now you don't have to worry about the weight limit.
Depending on the rider's weight, you will be able to adjust this setting. So now you won't have an extra dragging or pulling sensation on your bike. This also means that the shock will in no way slow you down.
Pros
Durable and sturdy
Weatherproof
Can withstand high heat without deforming
Will not rust or corrode
Preload setting can be adjusted according to the rider's weight
Cons
Paint on the shock might scratch off soon
5. Progressive Suspension 412-4062B Rear Suspension Shock
With this tool, you will feel the difference in performance instantly. Thanks to this high-quality shock, your rides will now be firmer, more controlled without being too harsh. Changing direction or hard brakes will now be easier on your bike.
Made with premium quality hard steel, these shocks will last through anything. High heat, water, cold, nothing can put a scratch on these babies. With the already string steel structure, there is a double wall feature that makes them even stronger.
In fact, these shocks help with damping when you brake suddenly or too hard. As the valves of the component have nitrogen inside the shocks are able to withstand a lot of pressure.
Although the component weighs 8.8 pounds, which is slightly heavier than other ones available, there have been no complaints about the decrease in speed because of them.
Pros
Firmer and more controlled turns and brakes
Great if you love mountain biking
Full hard steel construction
5 preload adjusters
Good damping capacity
Valves are filled with nitrogen
Cons
Weighs 8.8 pounds; higher than others
Verdict
If you were to ask me, I would recommend the BURLY B28-1201B Black 10.5" Slammer Shocks or the Progressive Suspension 412 Series Heavy Duty Shock.
Both of these suspension shocks are very durable, don't need much maintenance, and are also very easy to install. You will be able to ride more comfortably and safely with both of these shocks.
But if you prefer something on a budget, I would suggest the Factory Spec, FS-04505, Stubby Shocks. You'll surely find the best shocks for Harley Davidson Sportser here. Make the decision wisely and have a safe ride!
People also asked…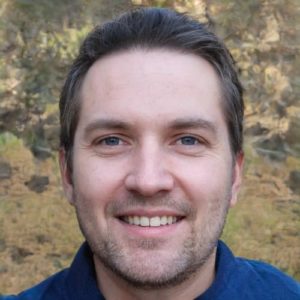 I'm Daniel Galbreath, founder of OffRoadersWorld.
I spend my spare time writing on this website, OffRoaders World. I share my thoughts and reviews on different types of gears, share tips sometimes. This website is specially created and regularly updated basically to help other folks like me when I started to solve the various problems they face, specially when they go off-roading.