Last Updated on June 21, 2021
Looking to really up that lift game for your vehicle? Perhaps increase the ride height for extra clearance but want to maintain that factory stock ride quality? Lift kits are the way to go from here. Tagging on a lift kit gets you all of the above, plus further customizability. And no one, we repeat, no one makes lift kits like Rough Country.
So, in case you were in the open looking out for a lift kit, you have stumbled into the right place. Here, in our Rough Country lift kit review article, we have compiled some of the premier kits from Rough Country, presented them in a bite-sized fashion. Have a go.
Rough Country Lift Kit Review
So how did we do this review? Nothing too complicated. Just picked the best that Rough Country has to offer. The picking was gauged with features, with the points being distributed thereafter. Have a read.
1. Rough Country 2.5″ Suspension Lift Kit – Fits 07-18 Jeep Wrangler and Wrangler Unlimited JK – 635, Series 2
We start off our reviews with an all-inclusive kit for your Jeep Wrangler, something that is made easy to install and offers tons of customizability post-installation—introducing the Rough Country 2.5″ Suspension Lift Kit (manufacturer part number 635), which will offer all of the above, at a price that will not drain your wallet.
Like we mentioned beforehand, this is an all-inclusive kit. That is, it comes with everything you will need to perform a clean, full installation in the box. A bolt-on process, there is no cutting, drilling, or welding involved. Thus, the DIY warriors can get it up and installed on the odd weekend or day off.
The Rough Country 2.5″ lift kit is made to be compatible with all Jeep Wrangler JK variants from the model years 2007 through to 2018. Do note it is not for the newer model years. With the bolt on attribute in mind, the accessibility and ease make it all the more compelling.
Opening up the factory box, we get the rear and front-rear coil spring spacers, standardized shock relocation brackets, the brake line brackets, and of course, the sway bar links and the track bar bracket.
4 to 5 hours of elbow grease, and you should have the kit up and ready. You do not need extensive mechanical skills, but a little know-how would certainly help out a lot. The instructions are what we would describe as adequate at best.
Before the installation process, we recommend you go through the guide and maybe check out a few guide videos widely available online with a few clicks.
Looks-wise, well, it certainly takes the aggressiveness up a notch. The extra 2.5 inches allows for more customizability. You can opt for bigger tires (up to 35 inches) and bigger rims as well, adding more to the aggression. The ride height is level and is sure to catch the glance of passing onlookers.
And the kit itself is designed around a spring retention mechanism. The spring retention system helps to keeps the coils in place even from extreme articulation. This is further aided by the track bar bracket on the rear, which helps to keep the rear axle aligned and centered.
Pros
Bolt-on installation; 4 to 5 hours of work to get it installed
Great ground clearance with better vehicle leveling
Further customizability bonus with the option for tires up to 35 inches
Use of a spring retention system to keep the coils in check
Cons
We were not pleased with the quality of the instructions
Also Read: 10 Best daily driving coilovers for honda civic
2. Rough Country 3″ Lift Kit For 01-10 Chevy Silverado Suburban | GMC Sierra Yukon XL | 2500/3500HD | N3 Shocks | 8596N2
Looking for even more clearance? 3 inches are your sweet spot (pardon the crude joke)? Rough Country to the rescue yet again. Their 3-inch lift kit (parts number 8596N2) offers unmatched, incredible value, despite offering so much more overstock, factory options. Let us take a peek.
Before we begin, do note that these kits are meant for very specific vehicles whose range spans over specific model years. Do check with the manufacturers' site for compatibility before adding it to the wish list.
These kits are also not compatible with models that feature rear overload springs. Since we are going to look at a simple bolt-on application, we are not going to delve into the modification segment. This kit is not meant for models that come with dual rear wheels either.
Getting on to the kit itself, it is a bolt-on installation. 5 hours is all you need to get this installed on your truck. This kit is also an all-in-one kit, no need for any extra parts. Everything for a solid, clean installation is in the kit: no welding, drilling, or cutting required.
So what do we get for the price? First off, forged torsion bar keys. Durable and long-lasting, immense performance gains over stock factory keys. Rear blocks and upper control, offering a leveled look throughout.
They also include a set of Nitrogen-charged shocks in the pack for that smooth ride quality regardless of whether you are on the road or off it. All in, you also get the customizability option, can opt for up to 33-inch tires while maintaining a clean and sedate look.
Pros
No technical tools needed, easy bolt-on kit
Ground clearance increase by up to 3 inches
They also include a set of Nitrogen-charged shocks in the pack
Everything for a solid, clean installation is in the kit
Cons
Vibrations in the cabin should go away after a few miles of breaking in
3. Rough Country 1305 2.5″ Suspension Leveling Lift Kit
Want to upgrade your lift game but want to retain that factory stock ride experience? The Rough Country 1305 should certainly help fit the bill. Get the edge of extra ground clearance whilst maintaining that smooth, unadulterated factory suspension performance with stellar longevity.
First and foremost, the lift kit does a good job of leveling the front of the vehicle with the rear. This ensures that you have a level ride without regard to the type of your vehicle and what it is meant to do (be a workhorse or a daily commute vehicle). As with most of Rough Country's kits, this 1305 is also a bolt-on one.
As you could imagine, a home installation is completely possible. We would go so far as to say that it is an easy one too, with the bolt-on kit and easy to understand set of instruction manuals. There is a slight caveat, though. You really should refer to their site for compatibility before adding this to your buying list.
Coming to the shock absorbers, these are on par with the ones you find on the kits for Jeep Wranglers. Strong impact resistance is the name of the game, with great longevity to back up that performance.
The blocks themselves are fabricated, not cast, ensuring higher longevity. This simply adds more to the already stellar lifetime of these kits. Simple installation with a very compelling price to longevity to performance stat, these kits are something you can also build upon, with larger custom tires and rims.
So, you installed the kit, great job. What is next? A proper inspection. This is done in quite a few steps. An alignment by a professional mechanic is a must, but before we get to that, there are a few things to note.
After a few odd miles of testing, check to see whether the bolts are properly tightened. We recommend repeating this every 500 miles or so. After the first bit of testing and tightening, take your truck down to the mechanics' for a proper wheel alignment. Remember, safety has no price, and we must all adhere to it.
Pros
Get increased ground clearance and proper leveling on your vehicle
For those looking to preserve that factory stock, ride quality
Bolt-on kit; DIY installation is possible
Long service life, thanks to the use of fabricated blocks and durable shocks
Cons
Check compatibility with the manufacturer; modification might be required
4. Rough Country 2.5″ Leveling Kit For 2014-2020 Ram Truck 2500 3500 4WD | Suspension System | 377
The infamous 2.5-inch leveling kits from Rough Country, but this time for your Ram truck. Easy to install also made to fit trucks with radius arm suspension setups, the Rough Country 2.5 inch also provides unparalleled value at a highly competitive price. Let us have a good glance.
So, what makes this kit Dodge Ram specific? Firstly, the coil spring spacers, which are quite durable in their own right, are now made to match the exact vehicular geometry of your truck. The coil mount angles, down to the rubber isolator, are all made to comply with OEM specs.
And the rubber isolator has been upgraded to index the springs in such a way so as to get rid of any and all coil bowing. The kit also comes with shock extension brackets that allow us to reuse our stock shocks at the best possible angle, post-installation.
We recommend that you opt for their N3 Shock Absorbers too. Leaps and bounds ahead in terms of raw smoothening in ride quality. Much like the other Rough Country kits, these kits are bolt-on. Super easy installation, 5 hours tops to have it installed.
Do note, though. These kits are not compatible with the Power Wagon variants. Do check with the manufacturer's listing for compatibility with your truck.
Pros
Coil spring spacers made to match the exact vehicular geometry of your Ram
The rubber isolator has been upgraded to index the springs
Extra ground clearance whilst maintaining that factory stock ride quality
DIY-ers rejoice, home installation is possible, completely bolt-on kit
Cons
The instructions are not that great
5. Rough Country 2″ Leveling Kit For 1999-2004 Super Duty F250 F350 4WD | Suspension System | 49800
Got a post-1999 Super Duty? Are you looking for that extra bit of clearance? Fret not; we have you covered as well. Or rather, Rough Country does with their 2-inch Leveling Kit (part number 49800). Leveling your Super Duty is now easier than ever, plus gain clearance for 33-inch tires as well in a single package.
The Super Duty always came with a factory-installed rake, giving the vehicle a look that points down. With the lift kit, the front is elevated to match the height of the rear end. This gives your truck more of a commanding look and increases the overall presence of the vehicle.
Like all the Rough Country Kits we have discussed thus far, these kits are completely bolt-on. Just a few simple tools that you are very likely to have around in the house, and you are pretty much set. No cutting, no welding, is required.
End result? The exact leveling you were probably looking for. And the front now levels out completely with the back, and the additional clearance now greatly improves the overall presence of the vehicle, many folds. You get more customization options, too, now. Can opt to tag on up to 33-inch wheels.
Moreover, the kit makes use of Rough Country's very own torsion bar keys, forged for maximum durability, and offers significant rigidity and strength over factory stock keys. Rear blocks and upper control arms as standard. Their proprietary N2.0
Pros
Gives your truck more of a commanding look, increases the overall presence
Completely bolt-on; just a few simple tools and you are set
The front now levels out completely with the back
Can opt to tag on up to 33-inch wheels
Cons
The kit might tighten up the front a little bit
Verdict on Rough Country Lift Kit
Like what you have read? Yay. Sadly, we are fast approaching the end of our Rough Country lift kit review guide. We could not pick the best from what we have presented above, as they were all for different vehicle categories. But know this; whatever you pick from Rough Country, it is going to be a great kit.
And that is it from our side. We hope you learned all there is to the kits from Rough Country. Peace out.
Factors to Consider Before Buying Rough Country Lift Kit
There's been a misconception for a long time that the lift kits are only for off-roading. But, this phenomenon is absolutely wrong. The lift kits can be used for improving the performances too.
Apart from the performance improving benefits, there are lots of positive things behind getting the lift kits such as allowing for bigger tires, better shocks, more ground clearance and so on. So, going for the lift kits will be a big advantage for you.
However, In this article, I will be talking about all the factors that need to take into consideration while choosing the lift kit. If you are looking for the same things, then this article is going to be highly beneficial to you.
Well, it is very important to have a better understanding of the key features of the lift kits. The features are:
Shock absorbers-
Shock absorbers are on a lift kit that is compatible with off-roading. It helps to be safe from lots of accidental issues. So, better to go for the shock absorbers which will demand some extra money though. However, the shock absorbers with Nitrogen-filled are the best shock absorber.
Torsion keys-
Torsion keys are responsible for adjusting the range of a lift kit to a determined angle. A good torsion key will ensure all elements of the car locked. The best and durable torsion keys are made from aluminum alloys.
Spacers-
For improving the car performance, the best-quality lift kit will come with spacers. The shock spacers and the backward clock will allow you to have enough room for the modification of your vehicle.
Durability-
Durability is the thing everyone looks for. The high-quality lift kit should be durable in all kinds of terrains. Some reputed brands like Rough Country produce a high-quality lift kit.
Ease of installation-
Another important thing that you can't ignore. The lift kit should be easy to install. Some features like having bolt-on the structure make the lift kit easier to install.
Reasons Why should I get my Jeep lifted?
Well, the important question. Why should lift your jeep? There may have individual contention for installing the lift kit.
If you have a plan to go on serious off-roading, then you will feel the benefits of having a lift kit. While serious off-roading, you will have some benefits like better suspension quality, more ground clearance, fitting larger tires and so on. Without it, a lift kit will also increase the aesthetics design of the vehicle. Generally, such kind of lift kits comes along with high-quality off-road tires.
On the other hand, if you wish to have your lift kit for enjoying outdoor driving, then you need to think about a lift kit that will have the ability to meet a different kind of purpose. Thus, you will gain the norm between the on-road and off-road drivability.
However, if you are a proud owner of a vehicle, then you will have some attractive features like handling the vehicle at high speed for the increased suspension articulation.
In all cases, you need to remember that the suspension is nothing but a mechanical modification or alternation procedure. Make sure that you are going for the lift kits that will be suitable for your vehicle.
What does a Suspension Lift Kit do?
The two jobs that the suspension lift kit do is clearance and tire fitment.
Clearance-
For beginners, the important things to consider are your vehicle's height. Your vehicle's height is an important fact for providing the steeper descent and ascent off the road.
Without it, determining the proper ground clearance for your vehicle needs considering some important facts like the car brand, braking system, gear ration, tires and so on. These key factors will specify the level of clearance that will ensure easy movement without negotiating with the performance in different kinds of terrains.
Tire Fitment-
There is a traditional concept that the larger wheels are the best as it offers traction. But, this concept is not valid in all settings. You need to consider your car's structure first. Thus, you will be able to grab the appropriate one that won't bring any effect like handling the car speed and so on.
However, installing larger tires to comparatively a small kit will make some difficulties. The same issues will exist if you install a small tire's comparatively larger lift kit. So, you need to pay heed that the tire fitments relate to the lift kit quality.
Frequently Asked Question
What are the lift kits?
The lift kit can be introduced as the components that replace the shocks and the stock springs that come along with your car. SImply the ultimate purpose of using a lift kit is increasing your vehicle's height, especially while off-roading in different terrain.
Without it, a lift kit also allows having bigger tires, more ground clearance and many other benefits. So, no confusion that the lift kit will be doing a lot for you. Remember, the quality of the ride depends on the quality of the lift kits.
However, the lift kit comes in two types. They are- the suspension lifts and the body. The body lift is used for improving the space between the frame and the body of the vehicle. On the other hand, the suspensions are used for extending the distance between axles and the frame in order to have a better performance.
Any legal issues to consider before I purchase a lift kit?
Well, the laws are different for every different state, with the laws in the state of California being particularly strict. Always check the law before attempting vehicular mods.
What is the limit to which I should lift my truck?
Normally, for commercial or daily use, we do not recommend lifting your truck over three inches in height. But that depends upon your needs, and of course, the legality in your state of residence.
Do I need bigger tires on my lifted vehicle?
The answer varies. For cosmetic purposes? Yes. To improve off-road performance? Also yes. There is a fine line between relevance and uselessness. Fitting larger than required tires on your truck can negate performance.
Will lifting my truck affect mileage?
Yes. Your engine has to work more to carry you the same distance and thus uses more fuel.
Are lift kits legal?
In general, the law regardings the use of lift kits varies from state to state. However, lifting your vehicle in an endurable amount won't be a crime. Usually, lifting 1 to 3 inches is fine in most of the states. Better check the law of your state regarding this issue for a safe zone.
How much a rough lift kit will cost?
The cost of a rough lift kit depends. The answer depends on numerous issues. The regular lift kit will ask between $100-$200. But, if you are planning to have something premier, then you need to pay much, nearly a thousand dollars. However, there are lots of kits that demand over a thousand dollars. It's up to you.
Is lifting truck dangerous?
Lifting vehicles in a moderate amount is never a dangerous thing. Usually, the trucks are a little bit dangerous because of the high gravity center. That's why you need to be careful while driving the car. Whatever lifting the car around 1-2″ does not enhance the risk. If you wish to lift more, then you need to focus on careful driving.
Is it possible to install the rough country lift kit alone?
The answer to this question depends. If you have a better understanding of the vehicle, its working procedure, know regular maintenances and fixing small things. Then you may go for installing alone. It may be a bit hard, but you will be able to do that with proper research.
But, if you don't have any experience with the above activities then you need to go to an expert for installing the lift kit.
Are the shock absorbers necessary in the lift kit? Why?
Yes! The shock-absorbing is an important feature to consider. While installing the lift kit on the trucks, you need to make your vehicle a bit unstable. This way, there is a possibility to produce a shock. As a result, the possibility of accidents increases. Having a shock absorber will handle this.
Moreover, the shock absorbers decrease the possibility of bump by absorbing the shocks. This way, the chances of an accident that is caused for losing control get decreased.
How much time it will take to get used to a lifted truck?
The answer to this question is depends. You may get used to it in the very first drive or after 2 to 3 days. It depends on you. If you lift your vehicle 1 to 2 inches, then getting used to won't be a big deal.
You just need to drive carefully and understand the small changes that bring the lift kit. Once you will comfortable with the lifted vehicle, then it will take a few days to get used to it.
Have you something to say about this Rough Country Lift Kit Review? Then reach us via the comment box. You can also check our related guides on lift kits: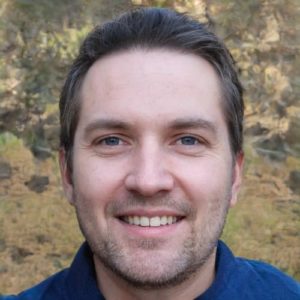 I'm Daniel Galbreath, founder of OffRoadersWorld.
I spend my spare time writing on this website, OffRoaders World. I share my thoughts and reviews on different types of gears, share tips sometimes. This website is specially created and regularly updated basically to help other folks like me when I started to solve the various problems they face, specially when they go off-roading.