Last Updated on August 5, 2022
If you are looking for shocker hitch but don't know which one will be better then just go for this one. Overall, its performance and build quality is better than others.
16,000 lb rated towing 

capacity

Designed for pickup truck & trailer towing
7 Adjustment holes
Air ride towing technology with a 16K built air bag
A hitch can be a useful accessory for people who need to haul trailers or carry some other accessories such as bike racks. And there are many varieties of hitches in the market aiming to meet different needs.
Among these, receiver hitch accepts cargo carriers, hitch bike racks, removable ball mounts, and other hitch mounted accessories. They are rear-mounted to the frame of vehicles.
Today, I am going to review some of the top hitches on the market manufactured by the brand Shocker Hitch known for producing highly innovative and solidly built hitches.
Shocker Hitch Reviews
1. Shocker HD 16K Air Hitch with Combo Ball Mount 16,000 lbs (Top Pick)
This heavy duty shocker hitch gives stiff competition to even factory receiver hitch. It has a massive tow rating of 16,000 lbs and it comes in a 2" shank that easily fits into the receiver tube of most standard pickups.
Another great thing about this hitch is the high amount of adjustability it provides. It has 7 adjustment holes so you can calibrate the height for the ball mount and two pins to hold it securely.
The standout feature of this hitch is no doubt the built-in airbag cushion it comes with, reducing the amount of shock the hitch will receive. This completely eliminates any jerky movements and provides a smoother ride on bumpy roads  while also preventing any wear and tear on the unit
The hitch comes with an adjustable dual ball mount with 2″  & 2 5/16″ hitch ball.  The maximum tongue weight this hitch can withstand is 1,600 lbs. The design of this hitch is also very polished and easier on the eye.
Pros
Easily fits in most standard receiver tube
Highly adjustable
Air ride technology provides a smooth towing experience
Combo ball mount
Capable of towing heavy loads
Cons
Drop range is low
The price is standard for a hitch of this quality but it's still expensive
Video: Shocker Air Receiver Hitch vs Shocker HD Receiver Hitch
2. Shocker Air Hitch with Combo Ball Mount (2″ & 2-5/16″ Balls), 12,000 lbs
The Shocker Air has a capacity of towing 12,000 lbs load. It is easy to attach and fits into most bumper receiver hitch.
It has 7 adjustment holes, and the mount is secured to the shank with two pins. The ball mount has a drop range of 1/2″ to 3-1/2″.
With a superior shock-absorbing mechanism thanks to the built-in airbag, it ensures a smooth towing experience while also making the hitch more stable. You just need to add more air when towing a heavier load.
The combo ball hitch included in the package has one ball with a 2-inch hitch and the other one is a 2 5/16″  which are two of the most popular sizes of hitch balls. It can handle tongue weight up to 1,200 pounds, which is more than enough for the majority of the application.
Pros
Easily fits in most standard receiver tube
Highly adjustable
Air ride technology provides a smooth towing experience
Combo ball mount
Cons
Video: Installing Shocker Air Reciever Hitch
3. Shocker Air Receiver Hitch with Adjustable Ball Mount, 12,000 lbs
This is yet another solidly built hitch with a slick design. As with other shocker hitches, it comes with air ride technology that cushions the ride, making it suitable to take out on bumpy and rough roads.
In addition to a smoother trailer towing experience,  this shock-absorbing trailer can fit into any 2″ to  2-1/2″  standard receiver tube.
Unlike the other Shocker hitches, it doesn't have a combo ball mount but it can be adjusted and has 2 ball mount pins so you can add another hitch ball if you feel the need for it. It comes in  2″ or 2-5/16″ hitch balls and a drop range of 1/2″ to 3-1/2″.
Rated at 12,000 lbs towing capacity and 1,200 lbs tongue, this unit works well with most pickup trucks and other standard SUV, Minivan.
Pros
Easily fits in most standard receiver tube
Highly adjustable
Air ride technology provides a smooth towing experience
Cons
Should You Buy Shocker Air Hitch?
Shocker Hitch has been providing its service in the automotive industry for the past few decades and made a name for itself. They are based in the USA and manufacture air receiver hitches for pickup trucks, cushioned ball mounts, the gooseneck surge air hitch & coupler, and few other patented products.
Shocker HD Air Receiver Hitch has been their highly innovative and most popular series. This unit looks elegant and is compatible with a wide range of vehicles. They are sturdy, durable, and known for their smooth towing experience.
I am confident enough to say that the products we have reviewed in this shocker air hitch reviews article today are well worth the price they come at and other users also provided overwhelmingly positive feedback about it.
Frequently Asked Questions
How much is a shocker air hitch?
Shocker air hitches generally costs between $450 to $600.
Where are Shocker hitches made?
Shocker hitch company is located in Arthur, ND.
Related Reviews: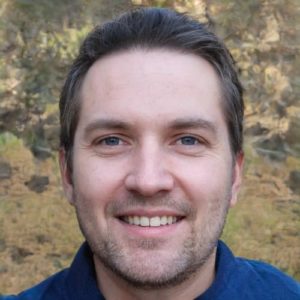 I'm Daniel Galbreath, founder of OffRoadersWorld.
I spend my spare time writing on this website, OffRoaders World. I share my thoughts and reviews on different types of gears, share tips sometimes. This website is specially created and regularly updated basically to help other folks like me when I started to solve the various problems they face, specially when they go off-roading.