Last Updated on August 12, 2022
A winch is an off-road recovery gear that can save us from many heavy-lifting activities. It is a vital equipment if you are traveling on a muddy road. You don't know when your vehicle might get stuck in the mud, but you can be relaxed about it if you have a winch on board.
Stegodon has many series of winches that are serving the customers well and beyond. Their winches can be used for trucks, boats, cars, modified vehicles, jeeps, trailers, etc. With an attractive design and strong build quality, Stegodon winch is here to stay.
In this article, I am going to discuss 3 Stegodon winches that I think are their best products. I will point out all the pros and cons of those winches. Keep reading to find out.
Stegodon Winch Comparison
IMAGE
PRODUCT
DETAILS

Most Powerful

Most Powerful

Capacity: 13,000 lb.
Rope: Synthetic
Remote: Wireless

Check On Amazon

Capacity: 9500 lb.
Rope: Synthetic
Remote: Wireless

Check ON Amazon

Capacity: 2500 lb.
Rope: Steel
Remote: Wireless

Check On Amazon
Top 3 Stegodon Winch Review
1. STEGODON T2 13,000 lbs. Load Capacity Electric Winch
The first one on my list is a heavy lifter from Stegodon. Stegodon T2 winch is rated for 13,000 lbs pull capacity. They have 9,500 lbs capacity winch too named S1 and S2. First, I will review the T2, and then I will review the S2 later. I will not discuss those. You can use the T2 winch for any kind of vehicle that falls into that weight range. It is a good choice for boats too.
At first, let's focus on the power section. It has a highly efficient 3-stage planetary gear train which is steel-made. It ensures strong pulling power of 6.4 HP thanks to the electric motor it runs on. The gear system comes with a free spooling clutch to easily pull out the hook and rope. The reception speed of this winch is 20% faster than its previous series T1.
It is equipped with a state-of-the-art 500-amp solenoid and a heavy-duty sealed contactor because of that solenoid, this winch can handle the higher current flow. That is an important feature when you will be dealing with heavy loads.
The hawse fairlead deals with the line speed. It has a line speed of 25.2 ft/min without load and 7 feet per minute with the load. The synthetic cable of this winch is 80 feet long. So, the fast line speed is a nice feature.
The T2 series winch weighs around 60 lbs. which not that heavy and not light either. It is water and sand proof with an IP67 rating. So, you won't have to worry about the weather condition as it can perform anywhere necessary.
You will get both hand and wireless remote controllers with this one. With that, it checks all the right boxes.
Pros
Can be used with various vehicles
Powerful load capacity
Weatherproof
Long cable
You can replace the synthetic cable with a steel cable
Wired and wireless control option
Reasonable price
2. STEGODON S2 9,500 lbs. Load Capacity Electric Winch
The Stegodon S2 comes with a little less power than the T2. The load capacity of this one is 9,500 lbs. There is not much difference between S2 and T2. The major difference is the pulling capacity that I just mentioned. Other minor changes include a little less powerful motor and a decrease in the line speed.
It comes with the same 3-stage planetary gear train as T2 but has a 5.5 HP series motor. That motor will generate enough power to pull anything within its weight limit smoothly.
The next difference is the cable line speed. The S2 offers a 24.6 feet per minute line speed without load and 6.4 feet per minute line speed when it's fully loaded. The synthetic rope that comes with this winch is 59 feet long which is a lot smaller than the T2.
All other features including water and dust resistant rating are the same as the T2. The price tag of this one does feel a bit high compared to the T2. Still, the service you will get might make you forget that.
Pros
Easy to use and control
Efficient performance
Powerful motor
Strong build quality
Powerful gear systems and smooth fairlead
Cons
The price tag is a bit high
3. STEGODON 2,500 lb. Load Capacity Electric Winch
I started this review article with a giant winch, let's end this with a baby winch. This one has a pull capacity of 2500 lbs. This winch is designed for use with UTVs, ATVs, boats, etc. It will handle all the small loads for you.
This small winch runs on a permanent magnet motor that can generate 1.2 horsepower. The motor is a 12V DC motor so it needs very little current flow to operate. It has a dynamic brake that will stop the rope from sliding during loading.
This one also has a 3 stage planetary gear train for a reliable winching operation. To handle the load, it is equipped with a 40 feet long steel cable that is corrosion resistant. A 4-way roller fairlead will make sure that the cable comes back on the winch drum smoothly and faster.
You will get both wired and wireless remote controllers to control the winch from a safe distance.
This winch has a lot of different versions. You can choose from 2,000, 2,500, 3,000, and 3,500 lbs. load capacity and both steel cable and synthetic rope version. All of them are budget-friendly options.
Pros
Good option for light weight lifting
Easy to install and use
Durable steel cable
Waterproof rating
Many options to choose from
Stegodon Winch: Should You Buy?
Before buying a winch, you must decide how much weight you are going to deal with. If you constantly work with heavy loads, then the Stegodon T2 is your go-to option. It is capable of handling heavy-duty operations at ease. The feature of the T2 winch also supports that statement.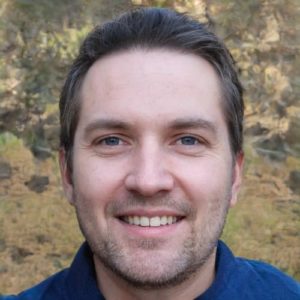 I'm Daniel Galbreath, founder of OffRoadersWorld.
I spend my spare time writing on this website, OffRoaders World. I share my thoughts and reviews on different types of gears, share tips sometimes. This website is specially created and regularly updated basically to help other folks like me when I started to solve the various problems they face, specially when they go off-roading.