Last Updated on June 7, 2021
I have experienced over the years that a crucial factor for a winch to be considered good is the size of the winch. To be more clear, a compact size winch gains more popularity than a bigger one. That doesn't mean that the users compromise about the power. They love a small yet powerful winch.
As an ever-growing industry, the winch manufacturers are now far more innovative and they care about the user's comfort. That resulted in many small-size power-packed winches over the years.
Small Winches That Are Worth Buying
1. RUGCEL Electric Waterproof Winch – Small Winch To Get Best Value
Features & Key Specs
2000 lbs load capacity
Dynamic & Mechanical Brake
Fully waterproof (IP68 rated)
3-stage planetary gear available
Rugcel is a brand that is mostly recognized for providing good quality products at a low price range. Although they are relatively new players in the field, they left their impact on the game right from the beginning. They are competing with the older brands neck and neck.
This winch from Rugcel has a pull capacity of 2000 lbs when you use it with a single line. It is quite small in size, not more than 30cm roughly in length, and in height, it is about 10cm.
It is tagged as a utility winch. It works perfectly for pulling small trucks, ATVs, trailers, UTVs, boats, or even for jeeps. Performance-wise it is very efficient. The manufacturers installed a 12V, 1HP series wound motor in this one. It also provides rocking performance in 3 stages in the planetary gear system.
It is very convenient to use and also durable. It operates with a steel fairlead, a free spooling clutch, a safety latch, a clevis hook, and a handheld wired remote controller. It is also rated as UV resistant and waterproof.
In the braking system part, it uses both mechanical and dynamic load-holding brake that is fully automatic. It ensures safety during an operation as there won't be any disturbance even if the power is outright in the middle of it. It works with a steel cable and there is no version with the synthetic rope.
The installation part is very simple and easy to complete. Therefore, this winch will surely provide the best value for the money.
Pros
Convenient and easy to handle
Durable
Inexpensive
Cons
Synthetic rope not available
2. WARN 885000 PullzAll Corded Winch – Most Reliable and Durable Small Winch
Features & Key Specs:
1000 lbs pull capacity
15 feet long wire rope
Heavy-duty anchor hook
Trigger for variable speed control
As I have said many times before, "The Better The Product, The Higher The Price" and this saying fits perfectly with Warn products. Anyone who knows about the winch industry already knows the name Warn. They are one of the most trusted winch manufacturers in the market and they fully deserve the recognition they are getting.
Warn 885000 PullzAll can be considered as their best portable winch option. The reason for that is very clear. This one is easy to use, very durable, and handy as well. It has a 1000 lbs pull capacity which makes it perfect to use in a garage or for industrial applications.
It comes with a heavy-duty anchor hook, 15' wire rope, an electronic load-limiter, and an LED indicator that will provide you feedback during the operation. It also includes a car charger, a sling, a rigging cable, and a complete rigging kit.
This one can winch in both forward and reverse directions. Combine that with its easy-to-use functionality and you have got yourself a great small-size winch.
Pros
The reliability guarantee of Warn brand
Very durable
Lightweight
Easy to use
Cons
Also Read: High quality winches under 500 dollar
3. ORCISH Electric Winch – Best Performance Small Winch

Features and Key Specs:
3500 lbs load capacity
Comes with a complete winch kit
2 remote controls (wireless)
Planetary Gear Train (3 stages)
The brand Orcish is fully focused on the ruggedness and durability of the winches. Orcish winches give you the surety of long-term performance.
This winch is very handy and tough at the same time. The package comes with a lot of winching accessories. You will get 2 wireless remote controls that will allow you to winch from a safe distance.
To handle the rolling part of the 30 ft long steel wire rope there is a 4-way roller fairlead. You will get a heavy-duty hook, a pair of winch gloves as well, and an ATV mount.
It will provide exceptional performance with the 3-stage planetary gear train combined with a permanent magnet motor. It will make the pulling part a piece of cake. The body of this winch is corrosion-resistant. It is also rated as IP67 to ensure it is fully waterproof.
The winch pull capacity is 4500 lbs for a single line pull and a 1.4 HP motor provides the power for that. That makes the winching part easier.
Pros
Easy to install and use
Durable and reliable
Corrosion-resistant and waterproof body
Cons 
A little bit noisy when in use
4. Reese Towpower 74337 Manual Winch – Most Affordable Small Winch
Features and Key Specs
600 lbs pull capacity
High carbon steel gears
Zinc-plated finish
Comfortable grip handle
Let's look at a manual winch now for a change. It is a Towpower product and the brand Towpower is one of the best in case of producing manual winches.
As expected, it has a lower load capacity compared to the rest of the winches in today's list. It has a pull capacity of only 600 lbs so you can understand that this one is not a big match player. However, it is perfectly suited for personal use to pull off light-duty jobs. On another positive note, this one doesn't require any additional power source.
The only power source is the operator himself and that makes it the best option to carry literally anywhere for a small winching job.
This winch is corrosion resistant as it comes with a zinc-plated finish. The high carbon steel-made gear mechanism of this one is very sturdy and efficient. This winch works perfectly with very little maintenance.
It has an easy-to-use functionality and utilizes one-way ratchet technology. That technology can also be used as an automatic braking system. The handle of this winch is comfortable to hold.
Overall, this one performs quite well as a manual winch option.
Pros
Very durable
Easy to use
Best portable option
Easy to mount
Affordable price range
Cons
Pull capacity is very low
No rope included
Verdict
For any product, the perfect one doesn't exist. Every user chooses a product that fits perfectly with their specific needs. I can't suggest a product in general and hope that it will be best suited for everyone. So, at first, you will have to decide what do you want from a winch and then look for a winch that offers that particular feature.
Now to make things easier, I can recommend the Orcish 3500lb Electric winch if you need a powerful one. On the other hand, for a lightweight manual winch, the Reese Towpower offers the best deal.
I think that you are going to find the one you need from the list of products I reviewed in this article. If you think there are other products that should have been included in this list, please share them with us in the comment section below.
Things To Look Out For In A Small Winch
Portable Design
The main reason for owning a small winch is that it will be handy to use. They have to be easy to install and also uninstall or even mount and dismount. If any one of them is hard, then that winch can't be called handy.
Another important thing is that a small winch will be lightweight so that it becomes easier to transport. It should also save some storage space. Now to make it light and compact, there shouldn't be any compromise with the building material. The materials should be very strong.
Durable Materials
In the case of a small winch, there is always the fear of it being easily broken. If that is the case, then the whole investment will be wasted on a piece of junk and nobody wants that.
You should look for a winch that is guaranteed to have a long-lasting lifetime if there isn't an accident. A winch rated as corrosion-resistant and waterproof is a good feature, to begin with.
Easy To Use Functionality
As you are going to use a small winch for light personal applications, the winch should be easy to handle. For most cases, a small winch deals with a one-man task so it should have one person operating functionality.
Reasons Behind The Popularity of a Compact, Small Winch
The first reason that comes to mind is that a small yet powerful winch is very convenient to own. The users want them due to their easy portability option and the amount of storage space they save.
A small winch can be fit in a tight space and that widens the range of suitable bumper models.
As power is the most important thing for a winch, there should not be any compromise with that in order to save some space. That's why I am going to introduce you to 5 small winches in this article that offers a lot of power too.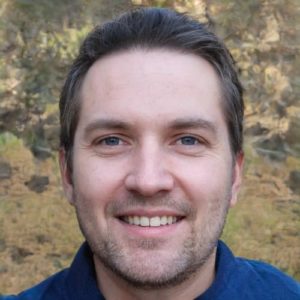 I'm Daniel Galbreath, founder of OffRoadersWorld.
I spend my spare time writing on this website, OffRoaders World. I share my thoughts and reviews on different types of gears, share tips sometimes. This website is specially created and regularly updated basically to help other folks like me when I started to solve the various problems they face, specially when they go off-roading.