Last Updated on July 10, 2021
Thule 911XT is a great choice for those who own some lightweight bikes. It will offer a lot for them. On the other hand, those with some heavy bikes should avoid this one due to its low weight limit.
Pros 
Sturdy build quality
Perfectly stable fit on the vehicle
Rubber cradles ensure the bike frame won't get scratched
Can carry up to 3 bikes
Easy to install and remove
A cheap option
Cons
The weight limit is only 105 lbs for 3 bikes so not suitable for heavy bikes
No locking mechanism available

Also Read: Recommended car bike racks for hatchbacks
Thule 911XT Bike Carrier Review At A Glance
In today's market, truck mount bike carriers are very popular, and a great alternative to the roof racks because of their convenience and flexibility. However, if somehow the carrier is not well-built, these bike racks can create damage in your prized vehicle.
Fortunately, Thule provides the ideal solution in the form of the Thule 911XT Passage Trunk Mount, a lightweight and durable bike carrier.
It comes with a soft cushioning in those parts that are going to be in contact with your car's trunk. That way there won't be any scratching business going on during the trip.
The special adjustment feature "FitDial" patented by Thule fits the rack perfectly with any type of vehicle. It will not sway or shake once attached to the trunk. You will get six top-quality straps on top of that to make the security even more reliable.
You can fold the arms down to save storage space when not using. Thule is offering 2 variants of this bike rack. This one can carry 3 bikes and the other one can carry 2 bikes. Most of the other features are exactly the same except the weight capacity and the price.
Now it's time for a detailed review to look upon those features more closely. We hope you're not too tired of that.
Thule 911XT Passage Trunk Mount Bike Rack Review
Every product in the market is a mix of good and bad. The one that tops on the good side gets picked and the other doesn't. Let's see where the Thule 911XT Passage 3 bike trunk mount carrier falls.
The Good
1# Perfect Fit
Fitting is an important part of any bike carrier. If a carrier doesn't fit perfectly with your vehicle, there is a high chance it will damage either your car or the bikes or both. The Thule 911XT bike carrier shines in that section with its patented "FitDial" adjustment feature.
It allows the carrier to fit with various car models. When it fits, it fits perfectly so there won't be any unwanted occurrence caused by the carrier. They also provide six straps to ensure additional safety.
2# No Scratching
The problem with most trunk-mount carriers is that they tend to leave scratches on the back of your beloved car. To avoid that scenario, Thule 911XT is equipped with soft rubber cushioning on the leg pads that are going to be in touch with your car. The use of rubber won't let any metal touch the back of your car.
3# Secure Hold
The arms of the Thule 911XT 3 bike carrier will hold your bikes securely with an anti-sway feature. It has soft rubber cradles that will protect the bike frame and make it more secure. The bikes won't come in contact with each other no matter how bumpy the road is.
The arms will hold any bike with a standard frame size or dimensions. If you need to load a bike that has a non-conventional frame, you can use a frame adapter (Thule recommends 982XT). You will have to purchase that frame separately though.
4# Easy To Install
You will find The Thule 911XT trunk mount carrier to be one of the easiest bike racks to install and remove. There are no complicated instructions or tricks with the installation process. You can set it up and remove it after use in no time.
5# Budget Pick
This is a great option for those who are on a budget. It will allow you to save some money and also get good services.
The Bad
** Low Load Capacity
If you are using a bike carrier, you would want to be able to carry any type of bike regardless of the size or weight. Though you won't have to worry about the bike size with the Thule 911XT, you will have to be very careful about the weight.
The weight capacity for 3 bikes is only 105lbs for this bike rack which is not much, to be honest. You won't be able to carry a couple of heavy bikes together on this rack. That is a downside of this bike carrier.
Verdict
Thule 911XT excels in all sections except the load capacity for the bikes. You can definitely get this one if that weight limit isn't a problem for you. That's because, this bike rack offers a lot in other areas like a perfect fit to the vehicle, security of the vehicle and the bikes, no swaying, no scratching, and a very affordable price tag.
So, it's up to you actually to decide whether it fulfills all the criteria or not. If it does fulfill them, this one can be a bargain.
Not satisfied with this Thule 911XT Passage Trunk Mount bike rack? Then have a look at Thule 599001 UpRide Roof Bike Rack.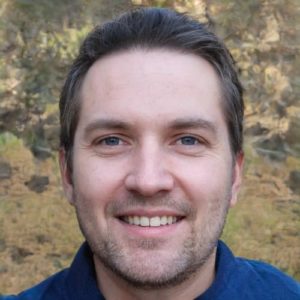 I'm Daniel Galbreath, founder of OffRoadersWorld.
I spend my spare time writing on this website, OffRoaders World. I share my thoughts and reviews on different types of gears, share tips sometimes. This website is specially created and regularly updated basically to help other folks like me when I started to solve the various problems they face, specially when they go off-roading.