Last Updated on July 13, 2022
So you are going fishing? Well, Let me remind you to take an important thing with you. The thing is a winch.
When you are going on fishing, it is very important to take a winch with you so that you can easily deal with your boat.
If you don't have a winch and you are looking for one, then I will recommend you to go through my review.
Today I am going to review three winches from Trac Outdoor Products.
Let's get started.
Related Reading:
Trac Anchor Winch Review
1. Trac Outdoors products Fisherman 25 Eletric Anchor Winch Review
Besides, this anchor winch comes with a 100 ft long pre-spooled braided anchor rope. The length of rope is quite good and you are pretty much good to go for installation. But it may be a piece of sad news for you that this winch does not offer remote control.
Well, this winch is specially designed for a 20 ft longboat. If you are looking for a winch to deal with your 20 ft longboat, then choosing this winch will be a smart move.
Without it, this winch got a separate anchor davit which is actually very useful to the smaller size boats.
However, the most exciting point of this winch that it comes with two models for both Freshwater and saltwater. The stainless steel along with the corrosion protection and added UV inhibitors will ensure the high durability of this winch.
After all, this is an excellent anchor winch for dealing with your small boat.
Pros
Easy installing process.
Well-priced.
20-25 lbs anchoring capacity.
Perfect to deal with a small boat.
100 ft long braided anchor rope which is pre-wounded.
Automatic resetting circuit breaker.
Cons
It does not come with remote control.
2. Trac Outdoors Products Strikezone 25 Anchor Winch Review
Like the previously mentioned winch, this winch also comes with 100 ft long rope and a small craft anchor davit. Both the length of the rope and the anchor davit are ideal for your small boat.
However, this winch got the auto-deploy feature which was absent on the previously mentioned one. This auto deploy will free your hand and let you fishing without any interruption. But you need to be careful always about it.
Overall, this is also a good winch.
Pros
Easy to install.
25 lbs anchoring capacity.
Capacity is perfect for a small boat.
Has the ability to hold the boat in the strike zone.
100 ft long rope with 500 lb break strength
AutoDeploy features.
Cons
It does not offer remote control.
Auto Deploy feature needs extra care.
3. Trac Outdoors Anchorzone 20 Anchor Winch Review
This winch also got a 100 ft long rope with 500 lb break strength and small craft anchor davit like the above-mentioned winches.
However, like the first one, this winch does not have an auto-deploy feature that was present in the second one.
The most important part of this winch is that this winch is not designed to use in saltwater. You should use it in freshwater.
Overall, this winch can be a smart choice for your small loads.
Pros
Easy installing process.
20 lbs anchoring capacity
Safe to use with starting battery Designed for Mushroom River Anchors up to 20 lbs.
100 ft long rope with 500 lb break strength.
Cons
It does not come with remote control.
This winch can not be used in saltwater.
About Trac Outdoor Products
Established in 1998,  TRAC Outdoor Products offers different kinds of marine products for different types of boaters. It's a family-owned company. Anchor winch is one of their best-selling products.  They also produce anchor ropes, oil pumps, etc. They know very well how to offer convenience to their customers.
Trac Anchor Winch: Should You Buy?
In this review, I have reviewed three anchor winches from Trac Outdoor products. I tried to mention all the upsides and downsides of these winches. I hope after reading my review, you will be able to make the right decision.
However, if you are looking for a winch to use in freshwater, then I will say the third winch is the best one. On the other hand, if you are looking for a winch to use in saltwater, then you may go for anyone from the first two, although I prefer the first one.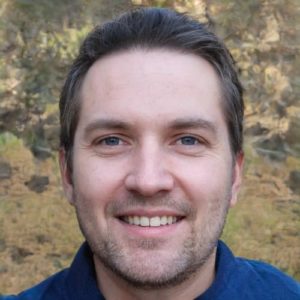 I'm Daniel Galbreath, founder of OffRoadersWorld.
I spend my spare time writing on this website, OffRoaders World. I share my thoughts and reviews on different types of gears, share tips sometimes. This website is specially created and regularly updated basically to help other folks like me when I started to solve the various problems they face, specially when they go off-roading.