Last Updated on June 13, 2021
We all know that driving can be a tedious task at times. When you're on the go, and need to inflate tires then you'll need a portable compressor.
VIAIR 30033 300P can be a good option for this. This kind of compressor is used for tire inflation. It also maintains tire pressure. If your intention is the same, what can be a better pick than this portable compressor!
Now, let's see in detail if it actually is a good option in this VIAIR 30033 300P Portable Compressor Review.
VIAIR 30033 300P Portable Compressor at a Glance

This high-quality portable compressor has plenty of power with its 12V motor, 150 PSI max inflation pressure and 33% max duty cycle at 100 PSI .
While somehow being lightweight at only 8.7 pounds, it is easy to carry around that can be stored in your trunk or backseat for when you're on the go. This is an easy to use, reliable machine. It's designed with both new and experienced drivers in mind, as it's simple enough for those just learning how to do this or more seasoned drivers.
This one is a powerful tire inflator kit with various capable tools to inflate. To use this inflator kit, you simply need to clamp the power leads to the battery and connect the tire chuck to the valve stem. Then turn the unit on and you are good to go.
Pros
Portable in size to carry easily
The exterior is painted so that it looks good
Auto-reset thermal protection is included
Has a good accuracy
Cons
There are some design flaws
It is a bit heavy
Popular Review: 7+ Best value off road air compressor
VIAIR 30033 300P Review
Compressor
The light-duty compressor is a great tool to work and inflate the tire. It is also used to maintain proper tire pressure. This is a 5-in-1 inflator with a 100 PSI Gauge. And that allows you to check the tire pressure and maintain it appropriately.
Not just that, this 12-volt portable kit is suitable for up to 33-inch tires. It is rated up to 150 PSI and 2.30 CFM. It is made of high-quality materials that make it reliable as well as portable. It inflates fast and that makes it an effective one than others.
Maximum Working Pressure
The maximum working pressure of this VIAIR 30033 300P Portable Compressor is 150 PSI. This shows how much it can work so that you will know its effectiveness.
VIAIR offers the most complete line of air compressors and other air accessories that you could ever find. You can get it from both online and offline marketplaces. It is used in the OEM segment and that makes it a wonderful product. And the amount of maximum working pressure helps to let you know about that.
Maximum Duty Cycle
Its maximum duty cycle is 33% at 100 PSI. You can continuously use it 40 minutes at 30 PSI(then 80 mins break to cool down) or, 15 minutes at 150 PSI (then 30 mins break to cool down) at a standard ambient temperature of 72°F.
Motor Type
The motor of this compressor is permanent magnetic. And that helps to get the work done effectively. This is a heavy-duty portable tire inflator that you can use on any kind of vehicle with a 12-volt battery source.
The automatic tire inflators make the tire filling job simple. It is a portable one with an air compressing feature. This is designed for tires those are ranging from 33 inches to 42 inches in diameter.
Auto Reset Thermal Protection
The auto-reset thermal protection is also included in this compressor. It allows better traction while off-roading. All you need to do is to take tires to get back to their normal pressure and hook the compressor up to the battery.
Besides, proper tire inflation is necessary to keep the tire's longevity. Also, it is good for gas mileage and a better ride to ensure your safety.
Build Material
This compressor is made of metal. And that makes it sturdy than any other compressor. It is considered a standard fitting for several vehicles. This is a powerful, high-quality, quick, and reliable inflator that you can get with multiple facilities.
The best part is, it is quiet while operating that not all compressors can do. It also comes with a durable carrying case that you can use to carry it out easily from one place to another.
Weight
If we talk about the weight of this compressor, then it's around 8.7 pounds. It is a bit heavy but still can be considered portable. As its dimension is: 9.80″L x 4.90″W x 7.50″H, it won't take that much space for storing. You can carry and work with it easily.
To be frank, this compressor is a bit heavy but that doesn't count because it is easy to carry and it can give you proper accuracy as well.
Warranty
(Disclaimer: Warranty period might change anytime, it's important to recheck the warranty period before purchasing).
There is a 1-year limited warranty included with this product. That is another good facility that you can take advantage of. If you are not satisfied with this product or it doesn't give you the facilities that it claims, you can ask for a refund within this period.
Also, having this warranty facility can clear your confusion about its quality. You can easily try it out to check if it is worth it or not.
Wrapping Up
VIAIR 300p is a reliable and powerful portable compressor. You'll be able to get your job done quickly without having to worry about waiting too long for the machine work (or worse yet, not being able to find a working one).
This air-powered tire inflator is a great option and worth purchasing if you need reliable tire inflation on the go. To sum up, all you really need to know about this product are its details and confirm if it can deliver what you want.
That's all for VIAIR 30033 300P Portable Compressor Review. We hope that this review has helped you make your decision.
You might like to read our review of california 8010 steel air compressor.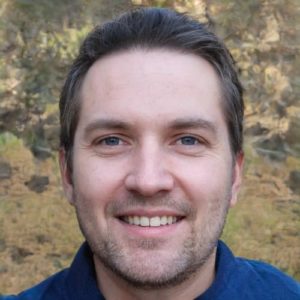 I'm Daniel Galbreath, founder of OffRoadersWorld.
I spend my spare time writing on this website, OffRoaders World. I share my thoughts and reviews on different types of gears, share tips sometimes. This website is specially created and regularly updated basically to help other folks like me when I started to solve the various problems they face, specially when they go off-roading.