Last Updated on June 19, 2021
Are you in search of the quietest compressor ever? If you are, then you need to know about a product called California Air Tools 8010 Steel Tank Air Compressor. Check out the details in California Air Tools 8010 Steel Tank Air Compressor Review to know the exact information.
This steel tank air compressor is a wonderful one for doing all kinds of stuff in various kinds of temperatures. So, if you want to get these kinds of facilities, you can get this product.
Let's get right into the details so that you know what things you should be careful of before buying any air compressor.
California Air Tools 8010 Steel Tank Air Compressor at a Glance
The CALIFORNIA AIR TOOLS 8010 Ultra Quiet & Oil-Free Air Compressor is designed in a certain way that you can get a lot of benefits with it. This compressor has 60 decibels of sound that is considered the quietest air compressor in the industry.
So, if you are one of them who wants to get a compressor with less noise, it will be a suitable one for you. Not only does it have less noise than other compressors but also 1.0 HP motor operators with 1680 RPM which creates less wear and less noise.
Moreover, the Oil-Free Dual Piston Pump System is constructed with high performance and sturdiness in mind.
There are two pressure control gauges, a thermal overload protector, one universal 1/4″ quick connector, and less heat that dissipates more efficiently. The oil-free pump of this compressor allows use in a variety of uneven terrains and temperatures. This is an ideal product for any type of user who wants less noise while working.
Pros
Oil-free pump
Comes with a wheel kit and air filter
Lightweight
Easy to use
Value for money
Less maintenance
One of the quietest compressors in the industry
Cons
Key Specs
Manufacturer: California Air Tools- Home Improvement
Item Weight: 48 pounds
Product Dimensions: 26 x 14 x 23 inches
Style: Steel
Color: Silver
Size: 8 gal
Power Source: Corded-electric
Pattern: Air Compressor
Horsepower: 1
Voltage: 110 Volts (AC)
Maximum Power: 2 Horsepower
Amperage Capacity: 8 Amps
Sound Level: 60 dB
Design
This compressor is designed to be the quietest compressor ever. So, if you want to own a compressor that creates less noise, you need to have this one. It has an oil-free dual-piston pump system that is specially designed to make it durable and it can provide high performance as well.
Also Read: Top rated 12 volt air compressor for off road
Performance
The performance of this compressor is great. You can get high performance with the 1.0 HP motor that operates at only 1680 RPM to create less wear and less noise. The system is engineered to give you high performance.
Durability
This product is sturdy and has every possible quality that proves its durability. It is manufactured by California Air Tools- Home Improvement. So, it's baseless to doubt its quality. The motor is powerful and works on 1.0 HP. And that operates well to make things easier. All these things help to make it durable and long-lasting.
Weight
The compressor is lightweight. That's why it becomes so easy to carry and move from one place to another. And for its lightweight feature, maintenance will be easier too. The wheels and handles are also made well so that you can move them easily.
Oil-Free
There is an oil-free pump that offers a variety of using options. You can even use it in several temperatures and uneven terrains. As you can use it in cold temperatures too, it makes this product unique compared to others.
Warranty
There is a limited warranty included in this product. So, you can use it if you cannot get the proper products. It is important to have a warranty facility. And though this compressor has this, it makes the product more reliable.
Frequently Asked Questions (FAQs)
1. Will this compressor run a Tornador Black interior cleaner? 
Yes, it can run a Tornador Black interior cleaner. But it cannot be done for a long time. As you need a big compressor to run this, you can also use this compressor for a limited time. Also, it depends on the c.f.m. So, you need to balance things accordingly.
2. Will this run two nail guns? 
It has no surety about a nail gun. However, it can run an impact wrench with zero problems as it requires twice the CFM to put out with no problem. That's how you can save money and time by doing it.
3. Can I use this for a weak dental suction? 
Yes, it is awesome for air tools but it is not that bad for long-time air compressors or air hammers. You can use it until it is not a suction device. It can only blow out compressed air.
4. Can it run on 8 psi to use fine paint detailing on airbrush? 
Yes, it works well with this power. It's more than enough. It lets the compressor be quiet and it can control the airflow with the paint gun. All you need to do is to clean the air filter timely. That's enough to keep it better.
5. Can you use this for air brush and model painting? 
Yes, you can use this compressor for air brush and model painting as it is quiet. For that reason, this compressor would be perfect for low-pressure use.
6. What's the difference between the 8010 ultra and the 5510 se? 
There is a certain difference between the 8010 ultra and the 5510 se. The difference is mainly in size. The 8010 has a tank of 8 gallons and the 5510 se has 5.5 gallons. So, the 5510 se has a smaller tank than the 8010 ultras.
The Verdict
The compressor is mainly popular as the quietest one of all. If you want to know what would be the perfect one for you, then you need to know all the details first.
This compressor has everything you want. It is quiet, easy to use, perfect for doing all kinds of activities, and suitable for those who want to work quietly.
So, get the information well from California Air Tools 8010 Steel Tank Air Compressor Review and buy the best one for you. Hope you will get your work done what you need.
Want to say something about this California 8010 Steel Air compressor?  The comment section is open for you. Don't forget to read our related  guides on air compressors: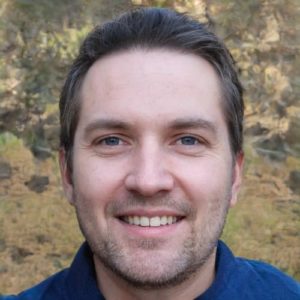 I'm Daniel Galbreath, founder of OffRoadersWorld.
I spend my spare time writing on this website, OffRoaders World. I share my thoughts and reviews on different types of gears, share tips sometimes. This website is specially created and regularly updated basically to help other folks like me when I started to solve the various problems they face, specially when they go off-roading.