Last Updated on June 6, 2021
Warn has released some top-notch portable, compact, and lightweight winches, particularly for pulling different utilities, logs, small/big game, heavy machinery, etc.
The PullzAll and Drill winches fall under that series.
Despite being portable winches, these two series have some differences that are worth mentioning.
In this Warn PullzAll vs. Warn Drill winch reviews article, I aim to point out some of those differences between these two series. I will also list down the upsides and downsides of each of the models.
Eventually, it will ease your way to decide on one model.
So, before moving to the review part, first, let's find out those core dissimilarities.
Differences Between Warn PullzAll Vs. Warn Drill Winches
Features where the drill winches are ahead of the PullzAll winches-
The Warn drill winches feature a free-spooling clutch for smooth winching experience, but the PullzAll models don't feature it.
The drill winches feature substantially long lines 30' and 40'. Whereas, the PullzAll winches feature only 15' lines.
Warn drill winches are more cost-effective for light-duty jobs than the PullzAll models.
If you want to work comfortably in confined situations, the drill winches are better than the PullzAll winches.
Features where the PullzAll winches are ahead of the Drill winches –
The PullzAll models feature LED overload indicators, but the drill winches provide only audio feedback against overloading.
The PullzAll winches are perfect for both vertical and horizontal lifting. But the drill winches are suitable for only vertical lifting.
You can buy both corded and cordless versions if you go for PullzAll models, which is not valid in case of the drill winches as the drill is the only way to power them up.
1. Warn PullzAll Cordless 24V Portable Electric Winch Review
Pros
You can pull both vertically and horizontally with ease.
It's a lightweight winch.
The ergonomic handle with a comfortable grip makes it easy to transport.
A LED indicator is in place to let you know about overloading.
A dynamic brake is there to ensure a secure winching experience.
To prevent overloading an electronic load limiter works like a charm.
You will get two battery (24V) packs with a charge included in the kit.
Converting this steel cable unit to a synthetic rope unit is not an uphill task at all.
Overall, this one is powerful, reliable, and it's effortless to operate the winch.
Cons
A little pricey.
This unit doesn't feature any free spooling clutch lever.
A wireless remote control would have been a handy addition to the package.
PullzAll Cordless 24V DC portable electric winch has the load capacity of 1000 lbs, and you have the liberty to choose between the cordless and corded version of the winch, which is a 110V AC unit.
You can use it to pull anything with this winch within the weight limit. Pulling logs, big games, side by side into the trailer, etc. is like a walk in the park using this unit.
The length of the rope is 15' which is not too short, not too long either. A longer cable would have been more helpful in some situations.
While the battery life is satisfactorily long, always carry the extra battery with the charger.
Pro Tip: Don't forget to turn off the unit before storing it. Otherwise, the LED will eat up the battery quickly.
2. Warn 910500 Handheld Portable Drill Winch Review
Pros
A large handle helps to hold the winch effortlessly and carry along anywhere.
It's a super compact and lightweight yet powerful unit.
It features substantially long (30') wire rope.
Any standard portable drill will be able to power up this winch.
The free-spooling clutch is the game-changer here. It ensures a fast and smooth winching experience.
A load limiter is in place that gives audio feedback (ratcheting sound) when it reaches the highest weight limit.
You can control the speed of winching effortlessly by controlling the drill speed.
The price is quite reasonable for what it offers.
Cons
This drill winch is not a perfect tool for vertical lifting.
Warn 910500 handheld portable drill winch has the load capacity of 500 lbs.
Fortunately, you can choose between two load capacities – 500 lbs and 750 lbs.
The steel cable version of 750 lbs weight capacity winch features 40' line, and the synthetic rope line unit (40' line) is readily available for this version.
As you can see, these drill winches are well capable of handling various weights of objects. The versatility of these units is second to none, no doubt.
While any standard drill can power up this unit, remember, no drilling machine comes with the package.
Overall, Warn drill winches are some of the best bets for light-duty jobs, particularly in confined situations where a compact winch is the only solution for you.
Final Verdict
So, which one is the best? PullzAll or Drill?
It depends on your needs and personal preferences. If you don't use a drill machine to power up the winch, you must go for the PullzAll models.
My vote goes to the drill winches as they are more compact, lightweight, can handle necessary weights efficiently, more cost-effective, and offer the standard features more than the PullzAll winches.
Nonetheless, drill winches are not suitable for vertical lifting. Keep that in mind.
You can also read my reviews of top rated truck winches & hitch mount winches if you ever plan to buy one.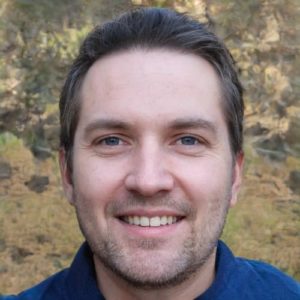 I'm Daniel Galbreath, founder of OffRoadersWorld.
I spend my spare time writing on this website, OffRoaders World. I share my thoughts and reviews on different types of gears, share tips sometimes. This website is specially created and regularly updated basically to help other folks like me when I started to solve the various problems they face, specially when they go off-roading.