Last Updated on June 6, 2021
What if you want to move your vehicle to the service center to repair it but your vehicle is not working at all! In this kind of condition, somehow you need to tow your vehicle. The tool that is used for towing is called a tow bar. The tow bar is usually remains attached to the body or chassis of a vehicle so that it can be used as per the situation like towing other vehicles, towing an extra carrier. For example, you may see that sometimes an airplane is towed to a certain place with a mini towing vehicle.
You are already supposed to understand the necessity of installing a tow bar or a tow hitch on your vehicle but you are worried about the installation process of it. Well, trust me, installing a tow bar is not a big deal for you. Even you can do it by yourself. You can take help from a professional though. But you will have to spend a good amount of money.
In this guide, I will be talking about the detailed procedure of installing a tow bar on your vehicle. So, let's get started without getting late.
See Also:
Things You Need to Know Before Installing a Tow Bar
Well, before going to purchase a tow bar, you need to know some basic factors like the types and models of a tow bar. Which type of tow bar fits your vehicle most and so on.
Search for the best type of tow bar for your vehicle. You will find many types of tow bars available in the market. You need to know which type of tow bar you are going to install on your vehicle. You have to consider some notes before buying a tow bar such as the size of the caravan or trailer, the weight of the extra coach etcetera
You need to know if your car or truck has the ability to pull the extra load that you are planning to give. You should not install a tow bar if your vehicle is not made for these kinds of jobs. You can look for the instructions manual regarding this on your vehicle manual or online.
Installing a tow bar is a risky step. If you are handy with the car instruments and have the guts to take a challenge then you should approach further. Remember, you might lose the insurance or guarantee of your vehicle due to the installment of the tow bar. So, you better inspect this before approaching. If you think that you are not comfortable with the procedures then it is better to visit a professional.
If you have decided to install the tow bar by yourself, then must have to follow the instructions manual that comes with your tow bar.
It is highly recommended to bring the tow bar recommended by the manufacturer of your vehicle.
Types of tow bar
In general, there are various types of tow bar available in the market but these are the two types of tow bar which are used the most around the world.
Flange ball tow bar:
This type of tow bar is very common in the road of the United Kingdom. It is made to tow heavy loads like a carrier, caravan, and heavy trailer. But it has lost its fame in recent few years due to some technical issues.
Swan Neck tow bar:
it is a very popular type of tow bar which is now used the most and also getting popular in the UK nowadays. It got popular because of its slim design and looks. But it also has an issue. Sometimes it is not compatible with some accessories like a bumper guard, cycle carrier, etc. but it has design variation with a detachable option. So, you might use it as needed.
Installation process of a Tow Bar
Step-1:
At first, you need to disassemble your vehicle bumper as you may need to drill some points to attach the crossbar with the chassis. Be careful while dissembling the bumper of the vehicle. After all the bolts are removed, safely move the bumper to a safe place.
Step-2:
Mark some points which you are going to cut or make a drill for the bolts of the tow crossbar. Be careful while the measurement and drilling. Mistakes might bring some extra hassle. You have to give a perfect finish to the cut-out of the bumper. Use suitable instruments or follow the instruction book.
Step-3:
The crossbar should be attached to the chassis at this point. There should be specific points where the crossbar will be attached with the help of bolts. Follow the car manual to find out those points. These points differ from car to car so all vehicle does not have the similar mounting points.
Step-4:
Before attaching the crossbar, you should inspect all the screw threads. They might be sealed due to many processes and safety purposes. You have to remove the seal before using it.
After every mountain point is examined, you should clean the surface of the crossbar. As it is going to be attached with the chassis, dirt or any unnecessary corrosive element should be removed or cleaned properly for better and long-lasting performance.
Step-5: 
It may happen that intentionally or unintentionally you might drill some extra holes which found unnecessary after some time. In that case, you need to use clean that hole with a lubricant which will prevent further corrosion. You might see your chassis bar is covered by the crossbar. Make sure there is no gap between the chassis bar and the crossbar.
If there remains any gap, water might store and there is no way of drainage. It will cause corrosion in the chassis bar.
Step-6:
After installing the crossbar, now it's time to install the arms of the tow bar. Be careful while doing this step. Arms should be attached with the side plates of the crossbar with bolts. Both arms should be attached properly as the right placement of the ball and its efficiency depends on this procedure.
Once you have placed the arm properly, it is time to install the socket. Follow the manufacturer's guidelines in this segment
Step-7:
You are almost done with the installation process of the tow bar. A simple steps to follow. After the bumper is placed back, you should place the ball in its position. Follow the guideline properly to install the ball. Once it is fully completed then it is ready to do its job.
Final Words
Once you are done with everything, you should check if the tow bar is working properly or not. Make sure that all the joints are properly connected and tight. Be careful while driving the vehicle with a tow bar for the first time. Better practice in an open place with a caravan or trailer before riding on a highway.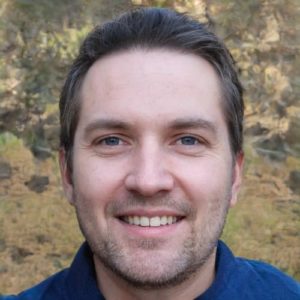 I'm Daniel Galbreath, founder of OffRoadersWorld.
I spend my spare time writing on this website, OffRoaders World. I share my thoughts and reviews on different types of gears, share tips sometimes. This website is specially created and regularly updated basically to help other folks like me when I started to solve the various problems they face, specially when they go off-roading.