Last Updated on June 6, 2021
A winch is a great mechanical tool for lifting, pulling, or towing load easily from one place to another. The working mechanism of this piece of equipment is simple but the work that it does is tougher to do for a man without it. You can imagine this tool as a force amplifier means it increases your applied force and done those work that was impossible for you to do by on your own.
In the winch industry, there are lots of manufacturers who produce different types of winches. Today I will share a couple of hand winches by one of the companies named Auto Body Now or ABN. So wasting no more time let's start with.
Also Read:
ABN Winch Review
1. ABN 2500 lbs Crank Gear Winch Review
Specifications
Cranking Capacity: 2500 lbs
Gear Ratio: 1:4
Cable/ Rope: 6mm thick rope required
Body: Carbon Steel with a Zinc-Plated finish
Handle: Griped
This model is built with carbon steel and the surface is protected with Zinc coating which makes it rust-resistant and durable. The handle is as strong as its body as well as the handle comes with a grip that makes it comfortable. As you know a hand winch efficiency depends on a few parameters and a handle is one of them. A comfortable handle makes sure your constant and steady input of force.
Another important feature of a winch is the gear ratio. The bigger the gear ratio the better its performance. Though this winch comes with a low gear ratio of 1:4 which is enough for small loads.
This winch is specially designed for lifting equipment. It can also be used as the trailer winch.
Pros
Rust resistance
Strong and Durable
Easy to install
Cons
Rope or cable is not included with this model. You have to buy it on your own.
2. ABN 1 Ton Crank Gear Winch Review
Specifications
Cranking Capacity: 2000lbs
Gear Ratio: 1:4
Cable/ Rope: 30 feet cable included
Body: High Carbon Steel
ABN 1 ton crank hand winch is made of high-quality carbon steel and protected with a zinc coating which makes it excellent for dust and rust prevention. An anti-slip handle full-fill its body structure. The handle also ensures a tight grip for less user fatigue and more productivity.
Forward and reverse ratcheting with gear ratio 1:4 spools and unspool the cable into the drum at a single speed. Fortunately, this model comes with a 30 feet long cable as well as a hook.
For safety purposes, a manual lock is used. You can use that lock to work in either direction. Be careful during disengaging the lock.
This winch offers heavy-duty lifting and towing up to 2000lbs. You can use it for lifting, pulling, or as a trailer winch also.
Pros
Rust resistance
Durable
Easy to install
Cable and hook included
Cons
Automatic Brake is not available which makes this winch less safe.
3. ABN 1,200 lbs Winch Review
Specifications
Capacity: 1,200 lbs
Gear Ration: 1:4.1
Rope: 23 feet rope included
Body:  High Carbon Steel
Effective handle Length: 10 inches
High carbon steel body along with zinc plated finishing make thus winch rust and dust resistant. The simple body design completes with a 10 inches long griped handle.
Single-speed gear of ratio 1:4.1 makes this model superior to the above two winches. You can use it either direction as its functionality offers you forward and reverse ratcheting but at a single speed.
Another feature that makes it special from the other two is that it comes with 7 meters long reinforced nylon rope and 3/8-inch (9.5mm) hook to move heavy equipment.
For customer safety measures ABN installs spring safety latch to make sure you are protected from accidents and injuries and keep your work untouched.
You can use it for a machine shop, camping, landscaping, and farming as well as a trailer winch to pull a boat.
Pros
Strong and durable
Dust and Rust resistant
Rope available
Cons
Lack of automatic brake makes this winch less safe.
Verdict
In the case of buying a hand winch, you have to consider some important features like the Gear ration, effective handle length, drum capacity, and most importantly the braking system.
As I mentioned before that the bigger the gear ratio the better its performance. Drum capacity ensures the winding layer of the rope/cable and related applied force.  As efficiency decreases with increasing the layer so be careful about the drum capacity and last but not the least the brake system which ensures the user's safety. If there is no automatic braking system available that means if you remove your hand from the handle it can spoil your work and also could injure you.
Now if you notice among the three winches the last one satisfies those qualities. Though I don't suggest any of them for heavy-duty work. You can use these for normal household work to boost up your energy.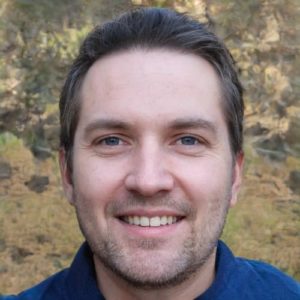 I'm Daniel Galbreath, founder of OffRoadersWorld.
I spend my spare time writing on this website, OffRoaders World. I share my thoughts and reviews on different types of gears, share tips sometimes. This website is specially created and regularly updated basically to help other folks like me when I started to solve the various problems they face, specially when they go off-roading.