Last Updated on June 20, 2021
If you own a boat, one of the things you have to do frequently is to load it and unload it from your trailer. This process requires a lot of labor and manpower unless you are using a winch. A winch can make loading and unloading experience a lot safer and easier. It's one of the most important tools to have for a boat owner.
A good trailer winch can make your life a lot easier. However,  buying the right winch is also crucial as you need a suitable winch for the boat to get the job done properly. There are usually two types of winches, an electric winch operates on battery and doesn't need any effort from the user. On the other hand, manual winches require a bit of effort to reel in the boat.
In this Alavente winch review article, I've reviewed a manual and an electric winch from Alavente.
Also Read:
Alavente Winch Review 2021
1. Alavente 2000 lbs Winch Review
Specification
Rolling Force: 6,000lbs
Water Pull: 5,000lbs
Horizontal Pull: 2,000lbs
Line Speed: 6ft/min load
Cable Length: 30ft
Input Voltage: 12V DC
Item Weight:    23.7 pounds
Alavente 2000 lbs winch is one of the more versatile electric winches out there that comes with several features and don't take up a lot of space, this winch features an electric design that can increase motor power about 30% more compared to an average winch of similar capacity, which allows for smoother operation.
Many people might appreciate the fact that this winch is a dual operation model, which means that you can use it by cranking manually in case of emergency other than the standard electric pulling option. It also allows dual-direction electric winching that allows free spooling with power in and power out function.
This winch has a pulling capacity of 2000 lbs which can easily pull an average-sized boat. It's also capable of 6,000lbs of rolling force and  5,000lbs water pull. It comes with a 30 ft long steel cable and a hook attached to it.  It has an electric automatic braking system and built-in carrying steel cable for added safety and control.
This multipurpose winch can also be used in various other vehicles. It is designed to make a very low noise which is perfect for night fishing.
Pros
Dual operation mode
Enhanced motor  power
Very quiet compared to other winches
Cons
It is not waterproof
Does not come with a wireless remote
2. Alavente 3200lbs Winch Review
Specifications
Capacity: 3200 LBS
Gear Ratio: 4: 1 or 8: 1
Cable Size: (approx.) 60mm x 10m
Item Weight:    10.65 pounds
If you want to get the job done without blowing some extra bucks, then this winch is what you're looking for.  Most of the hand winch models generally provide around 2000 lbs of maximum pulling capacity, however, this winch is capable of pulling 3200 lbs of load which makes it stand out, as it can pull slightly heavier boats easily despite being a manual winch.
This winch is made of high carbon steel with zinc plated finishing which makes it corrosion resistant and resistant to harsh weather conditions as well. It has a 33 ft long cable with a mooring hook attached to it. This winch has forward and reverses ratcheting that allows clockwise and counterclockwise movement for free spooling.
It has a gear ratio of 4: 1 and 8: 1  which allows more control and ease of use with higher and lower gear settings.
This winch can also be used in various vehicles, whether it's a boat, ATV, or other mobile applications.
Pros
Very cheap compared to other winches
Resistant to weather conditions
It's a  dual-speed winch
Cons
Instruction manual isn't provided
Build quality isn't that good
Final Words on Alavente Winch
Alavente is a well-known company that produces cost-effective and good quality automotive accessories. They are very responsive to their customers' feedback as they are giving a strong emphasis on it in order to expand their business.
Both of the winches I've mentioned are quality winch with many great features. Whether you want the cost-effective manual winch or the powerful electric one, both of them will satisfy your needs splendidly despite having minor shortcomings.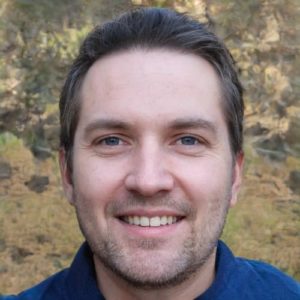 I'm Daniel Galbreath, founder of OffRoadersWorld.
I spend my spare time writing on this website, OffRoaders World. I share my thoughts and reviews on different types of gears, share tips sometimes. This website is specially created and regularly updated basically to help other folks like me when I started to solve the various problems they face, specially when they go off-roading.