Last Updated on June 14, 2021
The Best Battery For Ford F150
Although each battery listed here has its unique specifications, our ongoing debate eventually settles on the likelihood of Optima 8002-002 34 Battery due to its popular demand on the marketplace.
The car batteries in this generation are far more improved than the ones a few decades back. So what if the F150 model needs a battery? Simply purchase one online.
Here is the pickle; choices are abundant! If a single notable factor is missed out, the vehicle ends up with an underpowered battery.
In our case, finding the best battery for Ford F150 means deducing to a particular conclusion from a tricky and long list of batteries.
Fear not, for we have prepared shortlisted products that fit the vehicle model. Let us have a look!
10 Best Battery for Ford F150 Reviews
The users must choose batteries according to climate and driving conditions of the specific ride. It prevents them from making an impulsive decision while purchasing.
1. Optima Batteries 8002-002 34 RedTop (Top Pick)
The 8002-002 34 model is no different. Its design delivers the top power cranking ability of 800 amps, even in the harshest conditions.
Optima 34 has a red top to distinguish from other models. It has 100 minutes of reserve capacity, meaning the vehicle can run up to 100 more minutes without the source.
With 50 Ah capacity and SAE Post C20, the beginning power is optimal enough to work in unfavorable climates. Spiral cell design ensures a cleaner power source alongside fifteen times more resistance to vibrations.
The only downside of the model found after the research was the longevity of the device. Despite its polypropylene exterior make, the battery seems to run out of juice after a couple of years.
Some have even complained of losing the model's lifespan over the course of six months. Our sole reason for selecting it as our top pick is its high power CCA within budget.
No more worrying about if the engine would start in the winter! The item is lightweight enough to replace quickly.
Nothing is going to stop you from that off-road journey you have been putting off for days.
Pros
High CCA
Fifteen times more resilient to vibration
Optimal starting power
Constant performance due to extended reserve capacity
The weight is 37.9 pounds only
A suitable size that fits with the F150
Cons
Also Check: Best batteries for off road vehicles
2. Odyssey 65-PC1750T Automotive and LTV Battery (Premium Choice)
PC1750T plates are made durable with maximum life because of its pure virgin lead. The battery life has a depth discharge of 80% at 400 cycles.
Another option that makes this apt for the vehicle is that the cold and cranking amps. While the CCA is 950, the HCA comprises at 1750.
Additionally, the battery has the capability to recharge 100% within 4 to 6 hours. The reserve capacity is about 145 minutes, ensuring emergency usage whenever necessary.
Although the weight puts a little disadvantage while mounting the device, the non-spill design guarantees resistant build to vibration and impact shock.
It is the pure lead alloy in Odyssey 65 that makes it unique and the best truck battery for Ford F150 in the automotive industries. The absorbed glass mat (AGM) eliminates any spill or corrosion for optimal performance.
Today, vehicles with specialized electronics demand more power that requires a high-grade battery. Odyssey, therefore, ensures such power without facing any issue.
It is our sole reason to consider it as the premium choice for any hobbyist wishing to install their Ford with impressive power gadgets.
This is the one many have never dared to purchase. Well, we are here to let you know, this is what your F150 needs for a massive starter.
Pros
Mega cranking power
Greater depth of cycling
More plate surface area with high conductivity
Non-Spill design with corrosion-resistant terminals
Highly reliable terminal seal
Cons
3. Optima Batteries 8004-003 34/78 RedTop
It does not matter how the product gets set up; the vibration of the car barely affects the performance when operating. Therefore, it hardly requires extra maintenance.
As a result, this model is somewhat higher in rate than other Optima RedTop car batteries.  While the CCA of this product is 800 amps, the cranking amps reach up to 1000 amps.
The design has paramount acid leak prevention. With the 12v and 50Ah C20 Capacity, the battery does a fine job within a polypropylene case.
Its distinguishable feature remarks on the spiral tubes instead of usual plates in order to avoid contact with acidic contents. This item has a reserve capacity of about 100 minutes at 25Ah.
The Optima 8004-003 faces a similar issue of going bad after a year or two. Other than that, it seems to perform smoothly on Ford F150 once installed.
Besides, it is built to provide lesser weight to engage in a simpler mounting option. You will not be disappointed with the cranking power as it delivers a strong burst when booting up.
Pros
High maintenance not required
Resistant to vibration
Spill-Proof
It can be mounted in any position
Spiral tube tech instead of typical lead alloy plates
Suitable as starting function on heavy automotive without aftermarket electronics
Cons
Issues with short longevity
4. Optima Batteries 8040-218 D35 YellowTop
If your F150 is loaded with aftermarket gadgets, then this battery is so far the ideal choice. It fulfills the demand for electrical power sufficiently while being lightweight.
The Ah of this 12v Yellow Series is 48. It indicates mid-ranking power for dual purposes. One of the many reasons why this model makes the cut on our list is its substantial power.
Ford F150 vehicles clearly need such beginning power in rough weather. D35 comes with a solid CCA of 620, which is enough to attain power at zero degrees Fahrenheit.
On the other hand, the 770 CA signifies double the standard cranking amps needed to start up a regular engine. It can generate almost 25 amp current alongside 300+ discharge/recharge cycles for optimal performance.
Nevertheless, many have pointed out the fact that Optima D35 does not last as long as it once did. This problem alone has turned a lot of potential buyers down to a different Optima D Series.
It is still considered to be one of the best battery for ford 150. This should be taken into account when scanning through the possible verdict.
Pros
Produces high power energy
It can run multiple accessories at once
Acid spill, vibration, and high temperature resistant
Discharge rate is low
It can be mounted in any position
Additional maintenance is not necessary
Cons
Questionable durability
Requires careful charging with AGM friendly chargers
5. ACDelco 94RAGM Professional AGM Automotive BCI Group 94R Battery
It surpasses being unique among many brands in the market due to its AGM designed spill and leak-proof construction. That cannot be the only advantage, though.
Next up is the high-density negative paste that improves battery life, which is, by the by, life alloy/Silver Calcium stamped alloy that maximizes cycling capabilities.
The highlights of this 94R will take ages to complete because it has so many. However, the main attributions include a positive grid that comes with calcium lead, vent cap that prevents acid leak.
Other qualities consist of tough envelope separator that is resistant to puncture and shorts proof, which assists in keeping the battery cool to extend its life. The F150 models deserve exceptional application, and that is what they will get with this item.
Furthermore, the brand itself speaks prominence, which means getting a supreme deal at an extremely budget-friendly price.
ACDelco, in fact, features the originality of the car batteries to the consumers.
So far, there has been no negative response regarding this AGM model except that it is a tad challanging to install due to heavyweight.
Pros
Enhanced battery life
High conductivity which is suitable for Ford F150 models
High-Grade construction to prevent acid leakage
The CCA is 850 with a reserve of about 140 minutes
Durable and robust build to minimize failures
Classic 94R sized that fits any vehicle
Cons
Weighs heavier than it appears
6. Optima Batteries 8012-021 D34 YellowTop
As a result, this model is great for reserve capacity. However, it delivers a bit lower CCA output than other similar starting batteries.
It does not fail to maintain the consistent self-discharge state that usually lacks in traditional batteries.
The specs are quite fantastic as other Optima models. Nothing really stands out to differentiate it as far as the case build is concerned. It is made with AGM structure to avoid a moderate level of vibration.
Still, you will enjoy the reserve capacity of 120 minutes. Even though this product's  primary intention is not the engine start, it does have its limitations towards electronic usage.
The deep cycling of the device tends to luck out most of the time, according to some users. That is why our recommendation is to apply it as a secondary battery for your vehicle.
Do not forget to recharge it at a lower amp rate for an extended period once discharged since fast charging could shorten its operating life.
With CCA of 750 and 12v, it comes with a C20 capacity of 55 Ampere hour. The product performs superbly so long the needs are basic.
Pros
Vibration resistant is decent
Low maintenance equipment
Slow drainage
Excellent reserve capacity
Includes SpiralCell tech instead of usual plates
Creative structural design
Cons
Insufficient power
Possible leak development at negative post
Poor deep cycle performance
7. NORTHSTAR Pure Lead Automotive Group 35 Battery NSB-AGM35
It is a perfect build of a battery by NORTHSTAR with robust construction and reliability. For a fantastic AGM product, it sure outshines the others in terms of durability.
The main reason it is unique compared to conventional batteries is its incredibly fast rate of recharge. It means the cycling period is over 400 times to 80% of discharge depth.
That is not all; it also provides a rapid starting each time you ignite. Besides the given SAE terminal post configuration, the battery offers a CCA rating of 740 and CA at 880.
Basically, NSB-AGM35 consists of robust components to endure extreme heat resistance. It does a splendid job in preventing corrosion to the device as well.
The brand name itself suggests that it performs tremendously well in colder weather. When it is fully charged, it can last for more than 18 hours while being resilient to tricky climates.
If it is the improvement you seek, this pure lead alloy battery of size 35 is sure to take the beating and bounce it right back in power.
Pros
Quick starting time whenever in the ignition
Incredible deep cycle
Faster recharge than ordinary batteries
Heavy-Duty construction with an advanced plastic housing
Resilient to heat and corrosion
Reserve lasts up to 115 minutes
Cons
Considerably hefty to load
8. ACDelco 65AGMHR Professional AGM Automotive BCI Group 65 Battery
When the battery requires no extra maintenance to keep its cool, who would not want to own one of these? It does not require water; it prevents acid leaks and spills due to AGM technology.
Additionally, the non-corrosive terminals offer twice the durability than conventional batteries. If you wish to experience a smooth performance with high power conduction, this could be the one to go for.
As if that is not enough, the device not only increases conductivity performance but also resists against vibration. Hence, it helps to serve your ride for a more extended period.
This is worth a try for the value, mainly when the parts are derived from the GM Original Equipment brand that devotes its innovation into quality and advancements.
From winter to summer, the major feature it displays is the immediate starting power. May that being high cycling aptitude, leak-proof AGM case, CCA of 750, or CA of 900 amps, this model turns out to be a big hit in all scenarios.
The 65 series ACDelco meets practically every need to satisfy the standard coverage.
Pros
Very reliable in the long run
Prioritizes starting power when ignited
The case is AGM tech for 100% leak or spill-proof
Maintains pressure on the plates
Corrosion proof terminals
Vibration resistant
Cons
Might be a tight fit for some f150 models
9. Optima Batteries 8014-045 D34/78 YellowTop
What makes this product unique is that Optima does not set the lead in plates, but rather into a spiral tube. Thus, it receives an enhanced surface to contact with acid in a secured formation.
So far, the deep cycle performance of the device tends to be more powerful compared to other Optima YellowTops. Therefore, it is more reliable and provides an optimal boost even in harsh weather.
The reserve capacity reaches up to 120 minutes while being both SAE and GM posts. Its Cold Cranking amps of 750 ensure the 12v battery acquires quick starting power in any condition.
Always remember to maintain these cell-winding machines to sustain longer service properly.
It has discharge/recharger cycles of more than 300. Nonetheless, we have found several dissatisfactory comments regarding the battery's charging system.
Optima 8014-045 can be an ideal choice for powering up heavy electronic accessories like inverters, winches, audio systems, and so on. Although, we suggest utilizing this product for seasonal purposes only due to its low self-discharge rate.
Pros
High cranking power and deep cycle
Reserve capacity is excellent
Internal resistance is low resulting massive power output
Spill and leak-proof
Resistant to vibration
Stands up to longer lifespan when maintained properly
Tolerance to critical humidity, high and low temperature
Cons
Suitable for seasonal use only
Underperforming charging system
Also Check: Best 12V Winch Batteries
10. Optima Batteries 8025-160 25 RedTop
Consequently, this last product includes the model 8025-160 that is suitable for the Ford F150 as long as you operate it infrequently. It does deliver the top-notch cranking power.
As you realize how complicated it is to find a starting battery that lasts for a long time, why not try it out? The device is considered to be the finest among the rest.
It can last up to two to four years on average while successfully delivering a stellar performance. Of course, you must take good care of the device to achieve such durability.
With the CCA of 720 amps, the battery has the ability to fast ignition power in cold weather. It performs excellently even in mild temperatures.
So, it has the embracing power of hard launches and excessive corners, being ideal for other heavily operated automobiles. It can resist vibrations 15 times more than normal batteries.
Optima 25 RedTop comes with a 90-minute reserve capacity, which might be a bit lower than other similar models. It goes a long way because of the spill-proof construction to protect supplementary electronics.
The C20 capacity is at 44 amps per hour that delivers efficient power. Overall, you will notice significant robustness whenever igniting the vehicle no matter the climate condition.
Pros
Battery life is better than most Optimas
Plastic footer is included for a snug fit
High reserve capacity
High ignition power
Works great in extreme climates
Vibration resistant
Cons
Suitable for seasonal use only
Installation difficulties unless the vehicle is not factory fit
What is the Best Battery for a Ford f150?
Finally, if we had to recommend our favorite, the distinctiveness of Optima Batteries 8002-002 34 remains the closest.
Of course, all the other picks have different characteristics that do not always supply the power the same way.
But Optima Batteries 8002-002 34 certainly makes it to the top of the best battery for Ford F150 of this list.
Let us hope that this best ford f150 battery review was able to clear up some mud and offer you as much information as possible. Now it is your turn, choose wisely! If you have any query regarding ford f150 batteries, then just drop a comment below.
Read Next: Ford f150 fender flares oem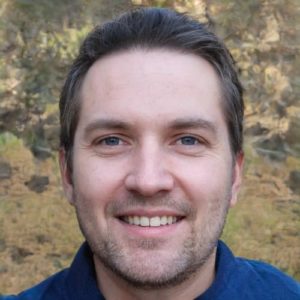 I'm Daniel Galbreath, founder of OffRoadersWorld.
I spend my spare time writing on this website, OffRoaders World. I share my thoughts and reviews on different types of gears, share tips sometimes. This website is specially created and regularly updated basically to help other folks like me when I started to solve the various problems they face, specially when they go off-roading.