Last Updated on August 12, 2021
We are familiar with air compressors. It is used in different ways. This air compressor combo kit is useful for those who are into interior decorations and creating a lot of things. If you are interested in this product, then see the BOSTITCH BTFP3KIT Air Compressor Combo Kit Review in detail.
This product can be a good option for you. The best part of this product is its portability. You can carry this compressor combo kit anywhere and anytime. If you are also looking for something versatile and portable like this, then it can be your choice.
Let's dive into the proper details of the product to know its advantages and disadvantages as well.
BOSTITCH BTFP3KIT Air Compressor Combo Kit at a Glance
BOSTITCH BTFP3KIT Air Compressor Combo Kit is a useful tool kit that is an ideal unit for a variety of finish and interior applications. If you are into interiors, you can go with this kit to make things easier.
This compressor is handy and can do any heavy-duty work. Also, it is a lightweight tool. So, it is highly portable and easy to use.
Pros
Contains 15-foot hose
Easy maintenance
Oil-free
Portable
Tools are helpful
Cons
A bit loud
Tough to move around
Key Specs: 
Weight : 29 lbs.
Compressor Tank Size : 6 gal.
Maximum PSI : 150
Power : 110v
Stapler Size : 1/4 to 9/16 inches 3/8" stapler, 1/2 to 5/8 inches 18 GA brads
Dimensions : 2.3 x 11.3 x 7.8 inches (H x L x W)
Magazine Capacity : 84
Magazine Angle : Straight
Depth Adjustment : No
Warranty : Limited Warranty
Design
The design is just perfect as a kit. You can use it for several types of work. If you want to get into the world of air tools, it will be the best for you. There are a lot of DIYers who like to work with electric and battery-operated tools.
Such as different types of drills, saws are perfect for the work. Besides, the 6-gallon pancake compressor can open up the possibility of using other tools.
Performance
Talking about the performance of this product, it is a good product that works well. It works fairly quickly that most DIYers want. The compressor can reach 140 psi from zero within six minutes.
Moreover, the framing nailer is also a good tool to use. We recommend you set the range somewhere between 70 to 120 psi. Try to set it to the upper range because it drops a bit each time of use.
Not just that, avoid the tank being filled for a long time. The starting process of the motor is also easy. It is easy to maintain too. So, in a sense, the performance it gives is incredible.
High Capacity Pump
One of the best parts of this compressor is the high-efficiency pump. It can provide 2.6 SCFM @ 90 PSI. You can try to get a maximum of 150 PSI from this air compressor because it helps you to get a good run time and a quick recovery.
So, if you want this feature and want to get the work done quicker, then you should go with this one as it can run any framing without any recoiling and you can get the work done smoothly.
Portability
Who doesn't want a tool kit that is portable enough to carry easily? I guess everyone does. This kit also has the same. It is the 3-tool nailer combo kit with the Bostitch Air Compressor.
It is not only effective to use but also a great tool to carry it out anywhere and anytime you need. The Bostitch 6-gallon pancake compressor with its high-flow regulator can provide optimum air pressure to drive nails into the hardwood.
For having this quality, it is considered the portable tool kit of all.
Special Features
There are also some special features. It is not only easy to use but also easy to maintain too. There are three useful tools that you can use to do the work effectively. The design is sturdy so it can last for a long time.
Also, it has an impact-resistant compound cushion that protects the compressor from any cavities or damages. Besides, although it is a bit noisy, less noisy than the other comparative products. Overall, it is a good compressor to buy.
Price
You can get it at $300, which is a great value for this amazing compressor combo kit. If you are looking for a good quality air compressor, you can check the details of this product and purchase according to it.
BOSTITCH BTFP3KIT air compressor is priced around $300, which is a great value for this amazing compressor combo kit. If you are looking for a good quality air compressor, BOSTITCH BTFP3KIT is a good option at this price range.
Frequently Asked Questions (FAQs)
1. Is Bostitch a good brand? 
Bostitch is a brand with much popularity. It is a famous power tool company. They are known for their durability, quality, and dedication to performance. The power tools of this company offer the most reliable, powerful, and accurate on the market. So, it is a good brand that you can trust.
3. Will a 2-gallon air compressor run a framing nailer? 
Framing nailers are another kind of thing. Almost all of the compressors can provide a good generous amount of pressure for framing nailers. Only Central Pneumatic 95275 cannot do it but the others can. The pressure is generally about 120 PSI. However, the ones with ratings of about 2 cm or higher can keep up with a framing nailer while working at moderate speed.
4. What are some good air compressor for off roading?
There are some top-rated off road air compressors. They are ARB Twin, VIAIR 400P, Smittybilt 2781 etc.
Wrapping Up
BOSTITCH BTFP3KIT Air Compressor Combo Kit is a wonderful and useful product you can ever get. It can finish your job as quickly as possible. There is the BOSTITCH BTFP3KIT Air Compressor Combo Kit Review that we have described in this article.
As BOSTITCH is a famous brand that provides good quality products, you can totally rely on it. That's the information we want to let you know. It might help you to choose the right product for your job.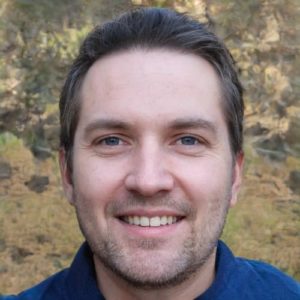 I'm Daniel Galbreath, founder of OffRoadersWorld.
I spend my spare time writing on this website, OffRoaders World. I share my thoughts and reviews on different types of gears, share tips sometimes. This website is specially created and regularly updated basically to help other folks like me when I started to solve the various problems they face, specially when they go off-roading.