Last Updated on June 13, 2021
If you want to avoid the hassle of refilling tanks and onboard air systems, then a portable air compressor like the VIAIR 400P is your best bet. You can inflate your tires any time you want without worrying about any maintenance.
Pros
Sturdy build quality
Very reliable
Maintenance-free magnetic motor
Automatic shutoff functionality
Impressive airflow
Easily portable
Reasonable price
Cons
It gets insanely hot after inflating 4 tires
Also Read:
VIAIR 400P Air Compressor Review At A Glance
Since 1998, VIAIR is producing industry-standard air compressors for off-road enthusiasts. They have a comprehensive line of DC oil-less air compressors. Their heavy-duty portable air compressor gained the trust of the customers through impressive performance over the years.
The VIAIR 400P air compressor works best for tires that fall between the range of 33" to 42" in diameter. It has a sturdy body with good looking exterior design because of its nearly all-metal construction. Some parts of it are plastic made.
It comes with a high-pressure black braided hose, dual-stage air filter, and a maintenance-free magnetic motor. Plus, it has a pressure switch for automatic shut-down functions. It has an IP54 protection rating and a 40-amp inline fuse holder.
The max pressure it can create is 150 PSI. Although the compressor initiates shut-down protocol once the inside environment reaches 145 PSI pressure. It has a 15-minute duty cycle and then it needs to be rested.
Now, I will discuss all the things that make the VIAIR 400P air compressor a winner in detail.
VIAIR 400P Portable Air Compressor Review
Portability
As our primary focus is to find a good portable air compressor, let's look at how much portability the VIAIR 400P is offering. You might be amazed to know that this small piece of the machine weighs around 11 lbs only. If that is not easy to carry, then nothing is.
The dimension of this air compressor is 11" x 6" x 7.50" (approx.). That gives you the whole picture of how portable this air compressor is. You won't even have to break a sweat carrying it in and out of your car or garage.
You will even get a dual compartment carry bag for your convenience. You can put the air hose and the inflation gun in the bag along with the compressor.
Motor Safety Mechanism
The next thing you want to ensure that the compressor motor is in a safe environment. You don't want to deal with a broken motor after a few on-field operations. VIAIR made sure that you won't have to face such a situation with the VIAIR 400P air compressor.
This compressor is equipped with an onboard pressure switch. What it does is that it lets the compressor run until an internal pressure of 145 PSI is achieved. When it reaches that point, the pressure switch is triggered and it shuts the compressor off.
To restart the compressor, you will have to make sure that the air flows out of it. When it reaches 120 PSI, the compressor will turn on again. Because of that automatic shutdown functionality, the compressor motor won't be harmed in any way.
Airflow Performance
You buy an air compressor for its airflow capability. If a compressor can handle that part perfectly, we consider it to be a good one. The VIAIR 400P can inflate a 35-inch tire from 0 to 30 PSI within 5 minutes. Now that is really impressive.
You will get 2.54 CFM of airflow from the fan of this compressor at 0 PSI. Which is the average performance for a compressor of this range.
That fast inflation performance will save a lot of time. It has a 33% duty cycle. You can check the tire pressure by releasing the trigger of the inflation gun.
It can operate at 150 PSI continuously for 15 minutes straight. Then it will need 30 minutes to cool down.
Power Source
It operates with a 12 volt DC battery power source. You will have to temporarily connect it to your car battery and it will start running.
Long Coil Hose
The 25 feet long extension hose will allow you to reach every tire from a certain point. It is a good idea to place your compressor at the front tire side and then access the rear tires using the hose. That way, you won't have to move the compressor very often.
Maintenance Free
As you know, all the portable air compressors are oil-free which makes the maintenance part very easy. You won't have to worry about filling the oil tank anymore. Just connect it to your car battery and do what you need to do. There is no additional maintenance required after finishing the operation.
Always wear gloves though when handling this compressor. It gets rocket hot after inflating some tires. If you touch it, you will burn your hand and you can trust me on that. It is maybe the only downside I can tell you about this compressor.
Affordable
As an off-roader, you need a lot of accessories with you for a peaceful trip. Now, those components don't come free. So, it is very important that you keep an eye on your budget. The VIAIR 400P is exactly the type of machine that you should consider.
It is a very budget-friendly air compressor that offers a lot of great features. It won't cut a big hole in your wallet and it won't disappoint you either.
Verdict
If you air down your tires for an off-road journey and air them up for highway use, then your tires will last for a long time. To maintain that process, the VIAIR can be a great accessory kit that you can keep with yourself. It is easily portable, doesn't cost much, provides superior performance, and needs very little maintenance. I mean you can't ask more than that from a small air compressor.
If this VIAIR compressor doesn't have all the features you're looking for, then you can check the ARB twin motor air compressor. This might fit your needs.
Recommended resources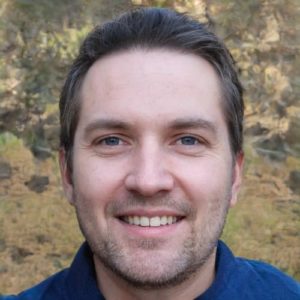 I'm Daniel Galbreath, founder of OffRoadersWorld.
I spend my spare time writing on this website, OffRoaders World. I share my thoughts and reviews on different types of gears, share tips sometimes. This website is specially created and regularly updated basically to help other folks like me when I started to solve the various problems they face, specially when they go off-roading.