Last Updated on June 13, 2021
If you need a powerful compressor with high voltage power, then the Smittybilt 2781 air compressor is the one you want. This compressor can deliver 5.65 CFM at 0 PSI that will ensure impressive airflow.
Pros
Lightweight and portable
The cut-off switch will ensure the safety of the motor
You will get an impressive amount of airflow
It needs little maintenance
Long enough coil hose that will reach every tire
Affordable price
A storage bag included for easy portability
Cons
No battery included so you'll have to buy a battery
Smittybilt 2781 Air Compressor Review At A Glance
Smittybilt is in the off-road accessories industry for over 50 years now. They have over 2000 unique products under their name. Off-road enthusiasts are in the manufacturer panel to make the products more user-friendly.
The Smittybilt 2781 5.65 CFM Universal Air Compressor is a great mid-priced option. It is a lightweight option so it will be easy to carry it in and out of your garage. It is a safer option too due to the use of motor safety mechanisms.
It can produce a good amount of airflow rated as 72 liters per minute. It needs only a 12-volt power source to run. It has a maximum of 40 minutes of continuous cycle time. Then it needs to cool down for 20 minutes.
The time limit of this one is very long comparing to other options in the same range. So, if you are looking for a powerful compressor within an affordable price range, then you should seriously consider this one.
Smittybilt 2781 Universal Air Compressor Review
Portability
Most of us prefer a compressor which is easy to carry. The size of the compressor should be compact so that it takes less storage space in the garage. The Smittybilt 2781 air compressor fulfills both of those criteria. It is lightweight with a highly efficient compact design.
You can easily visualize how compact it is by looking at its dimensions which are 15 x 11 x 12 inches. It weighs around 20.3 lbs. I think that summarizes the whole portability part.
If portability is important to you, then this one is definitely a top contender. Plus, it's a good air compressor for off-road use.
Motor Safety Mechanism
The core part of an air compressor is the motor that will generate the power and airflow. That's why it is needless to say that no one will buy a compressor if its motor is at risk. You must ensure that there are enough safety measures installed in the compressor that will protect the motor from any harm.
The Smittybilt 2781 shines in this part too. Smittybilt used a very special safety measurement in this one called Auto Thermal Cut-off Switch. What it does is that it cuts all the connections to the motor if the temperature gets higher than the safety limit. For your information, the temperature limit of this one is 4-140 degrees Fahrenheit.
When the cut-off switch is activated, the motor will remain protected from any damage. There is a protection circuit to disconnect it from the source. After that part, it will give the compressor time to get back to the normal temperature. Then, it will reset itself and come back to normal temperature.
Airflow Performance
The best part of the Smittybilt 2781 air compressor is the amount of airflow it produces. It can generate a maximum airflow of 72 liters per minute. It has a 40-minute duty cycle and a 20-minute rest cycle. That duty cycle is higher than most of its competitors.
This one creates 40 PSI of air pressure at 75-degree-F temperature. The maximum amount of pressure rated for this one is 150 PSI which is huge. The fan of this air compressor can move 5.65 Cubic Feet Per minute of air at 0 PSI.
Power Source
As there is no battery included in this compressor, it will power itself using the car battery. It only needs a 12-volt power source to operate so your car battery can easily provide the power.
Long Coil Hose
It comes with a 24 feet long coil hose that you can quickly release. If you place the compressor at the front tire side, then you can easily reach all the tires from there. That way you won't have to move it much to get access to each tire.
Maintenance Free
Just like other portable compressors, the Smittybilt 2781 air compressor is designed with an oil-free pump. An oil-free pump needs very little maintenance. Although, it will have less durability than an oil-lubricated one.
Be cautious about the temperature of the compressor and the fittings. It gets very hot during operation so don't touch it without gloves. In fact, you should always wear gloves when working with this compressor.
Affordable
You don't want to spend a huge chunk of money on an air compressor, right? Actually, none of us do. Thankfully, the Smittybilt 2781 air compressor comes within a very affordable price range. The price is reasonable too considering the feature it's offering.
Verdict
The Smittybilt 2781 will easily make the list of the best small air compressors available. The user reviews I saw during my research also tell the same story. Almost everyone is satisfied with what they got from this one and I am sure you will be too.
If you need a small, portable air compressor for your jeep, truck, RV; just get this one and relax. Your car tires will be in safe hands.
Not satisfied with this Smittybilt air compressor? Then, have a look at the VIAIR 400P air compressor.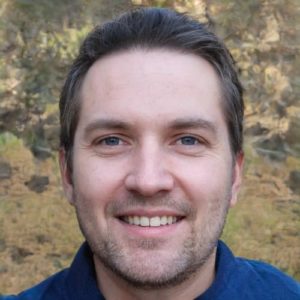 I'm Daniel Galbreath, founder of OffRoadersWorld.
I spend my spare time writing on this website, OffRoaders World. I share my thoughts and reviews on different types of gears, share tips sometimes. This website is specially created and regularly updated basically to help other folks like me when I started to solve the various problems they face, specially when they go off-roading.