Last Updated on July 13, 2021
The best callahan brake model
The Callahan CDS02156 is one of our top picks as it has proven to be very tactile and a great value for money. This model has been around for a while and has been greatly used for SUVs and trucks during long journeys.
A crucial part of any vehicle is the brakes fitted to it. A poor-quality braking system may lead to unwanted crashes on the road. As safety is a concern, manufacturers now invest highly in the safety features of a vehicle. If you want to step up your safety, here are a few aftermarket parts you can check out.
In this article, we bring you a collection Callahan brake parts review if you want to invest in your vehicle. Upgrading your car may be difficult if you do not know what to buy. Thus, we have provided adequate information to help you make an informed decision.
10 Callahan Brake Parts Review
Brakes are the most important part of a car. Investing in a good braking system will make sure that all your speed junkies have the power to stop when you are going at high speeds. So here are a few products to check out.
1. Callahan CDS02156
Ceramic brake pads are highly durable and tactile. They are known to limit brake noise and usually last longer than their metallic counterparts. On heavy braking, this product will not fail you and will give you a tension-free ride every time. Feel free to cruise about without any worry, given everything is fitted correctly.
Callahan CDS02156 is designed to run cooler on heavy use, this product was made for long tiring journeys. It can be very strenuous on the car during long journeys. The cutout design on the brake pads ensures enough air passing through them. This also reduces malfunction rates and overheating issues.
The kit includes two pairs of brake parts: a front disc of 336mm and a rear disc of 352 mm. It also comes with five drilled and slotted rotors with eight ceramic brake pads. For a complete overhaul of your vehicle's braking system, it can't get any better than this deal.
Pros
Long-Lasting rotors
Reduced brake noise
Lightweight design
Included premium extras in the box
Vented pads for improved cooling
Cons
May have corrosion problems
Made for SUVs only
2. Callahan CDS02409
When you are a part of heavy off-road driving, you need a capable braking system to give you that stopping capability in times of emergency. Relying on the stock manufacturer-provided brakes may not always be enough. This product will give you that extra edge if you dare to drive on edge.
The product comes with four rotors with six lug drilled vents. The front pad has a diameter of 350 mm and the rear pad of 348 mm. With eight brake pads included with stainless-steel hardware, you can easily fit this onto your truck out of the box. Do get professional help if required.
When ceramic is the material in use, you can expect to get a smooth and quiet ride with this product. They have heat resistant features that make sure the brakes do not overheat under any circumstances. However, to maintain peak performance, make sure to oil the brakes regularly.
Pros
Vibration-Free design
Lightweight and durable
Excellent heat dissipation technology
Premium ceramic parts
Low brake noise
Cons
May have corrosion issues
Clips may not fit perfectly
3. Callahan CCK11013
The calipers provided in this kit are one of the best in the market due to the materials used. They are tough and long-lasting, making them easy on your pocket. Ceramic brake pads are a welcomed addition as they are light and have very low noise in comparison to their metallic counterparts.
This comes in a pack of twos as they usually fit cars that are front-wheel drive and have discs on the front axle only. You can easily rely on this brake set even if your car is from before 2000 as they are made to fit mainstream cars.
What comes in the box are two rotors and other necessary hardware to complete the kit. The discs are of 262 mm in diameter with remanufactured calipers. You do not need to worry about dust as they are well packaged and can be used out of the box.
Pros
Long-Lasting ceramic brake pads
Solid construction
Heat reducing pads
Low vibration
One size fits all
Cons
Clips may not fit properly
Corrosion problems
4. Callahan CRK14002
Due to significant heat generation, a car's brake will eventually be damaged and will hamper performance. To ensure this does not happen, this model sports a drilled and vented brake pad, which makes sure the brakes are better cooled on use. The vents help disperse the heat through them.
Intended for all-wheel drive cars, the kit comes with discs of 325 mm front and 331 mm rear. Both discs are rated to stop at the least distance on hard braking, making them a great competitor for most other kits out there. The ceramic used in construction make them very light yet highly durable.
The kit comes with all the necessary parts required for a complete fit. Coming in with four sets of rotors and calipers, this must deserve a spot on your top picks. For anyone looking for an upgrade, this is a great choice.
Pros
Tough long-lasting rotors
No vibration on hard braking
Great heat reducing technology
Solid build
Light ceramic material used
Cons
Fits selected vehicles
Rear rotors have been reported to have leaking issues
5. Callahan CRK13661
The use of ceramic makes sure that the kit is lightweight but durable at the same time. They are long-lasting and can easily work for years on end. The discs on this kit are not vented; thus, there may be some noise on heavy use. When looking to buy this kit, make sure you know your driving style.
There may be some brake noise if you not take care of this brake kit. Due to there being no vents, expect some heat generation. Since they were made for personal use cars, you do not have to worry much about this heat, though.
With this kit, you will get all the necessary parts required for a complete overhaul for your car. The front discs are 300 mm and the rear of 283 mm. This falls in the SUV category in terms of size, so do not worry about them being weak.
Pros
Low noise on normal use
Standard-Cut tear vents for minimum heat reduction
Ceramic brake pads
Light and long-lasting
Intended for medium to large Sedans
Cons
Limited to specified cars
Heat reduction features are not the best
6. Callahan CCK11471
If your vehicle's rear calipers are aging and they are due a refresh, you can look into the CCK11471 as they will save you the money from buying a full kit and will fulfill your short-term needs.
The calipers are made of ceramic and are, therefore, extremely light and durable. They have dust resisting features that make sure that there is little to no noise emission on hard braking.
When it comes to rust, you need not worry as they are made from corrosion-free materials. This product is very specific and is intended for quick replacements if your car needs it somewhere down the line.
Pros
Intended for the rear axle of the car
Made of ceramic
Durable stainless-steel parts
Dust-Free build
Low noise on the road
Cons
Limited to SUVs
Does not come as a kit
7. FRONT 321 mm Premium OE 5 Lug [2] Brake Disc Rotors + [4] Ceramic Brake Pads + Clips
The product includes four ceramic brake pads, which are light and highly tactile. They are made to resist dust from getting inside the calipers and thus will ensure that brake noise is reduced. Coming with adequate heat-reducing features, you can expect little to no situation of brake failure.
Ceramic is a great material to use in brakes as they are a step up from steel brakes from yesteryears. They are rated to last longer and withstand heavy use. It also means they will run smoother with little to no hiccups.
Pros
Vented design for heat reduction
Low brake noise
Limited dust problems
Made of ceramic
Stainless-Steel parts
Cons
Limited to certain models
Only comes for the front axle
8. Callahan 513084X2 [2] Pair FRONT Premium Grade [5 Lug] Wheel Hub Bearing Assemblies [513084]
The bearing kit is a decent upgrade over the pre-installed ones as they are sealed with high-temperature grease. This makes sure that they fit your wheels with no loose spots. When reliability is what you're looking for, these will not let you down as they have been custom made to have an exact fit.
Furthermore, the hub also has an additional gear ring at the back, which will enable you to fit an Auto-lock braking system if you want to in the future. This increases the product's versatility in the long run as you will want to improve your vehicle's safety features for your good.
Pros
Competitively priced
Sealed with special grease for performance
Tight precision fit
Low slip technology
Durable stainless-steel materials used
Cons
Limited to specific models
Comes as a single part
9. Callahan CCK01506 [2] FRONT Premium Grade OE Semi-Loaded Remanufactured Caliper Assembly Pair Set
The calipers are made of ceramic and are thus lightweight. They come with seals, springs, bushes, and other necessary components. Inspected thoroughly for defaults, you can rely on these as they have been pressure tested and can easily last you years.
If your brakes have leaking problems, you can simply swap your calipers for these as they have very low leaking issues and will give you much higher braking confidence over stock brakes.
Pros
Made of ceramic
Low oil leakage issues
Improved braking distance
Pressure tested for durability
Can be used out of the box
Cons
It is a brake part rather than a kit
Limited to the front axle only
10. Callahan CCK07367
When it comes to stopping power, these calipers have proven themselves on countless occasions. They are precision made and are thoroughly quality tested. You can simply fit them right out of the box and expect no leaks on heavy use. Dust is not an issue and will ensure that braking noise is minimized.
A nice visual addition is the red powder coating on the calipers giving them a nice sporty look. If you use large rims on your SUV, these calipers will easily stand out from the crowd. The product is made from durable ceramic and is extremely lightweight.
Pros
Sporty red powder coating
Remanufactured components
Lightweight ceramic build
Low leakage
Guaranteed to fit
Cons
Limited to large SUVs
Coating has been reported to come off
Verdict
Of the ten products we have reviewed today, our top pick is the Callahan CDS02156 which is highly used for SUVs and trucks during long journeys.
Our second pick is the Callahan CDS02409 which is a great pick for all you SUV-lovers out there. It comes as a full kit (front and rear) and has been a great choice with car enthusiasts over the years. They are a perfect fit for most SUVs and will give you guaranteed great performance.
For Sedans and hatchbacks, the Callahan CCK11013 is a great choice. Although this comes for the front axle only, this will be a great choice for the budget-oriented consumer.
They will get a premium product and will easily fit most mainstream cars out there now. Stopping power is key when it comes to this product.
We've covered many guides on brake pads & rotors on this site. Below are some of those: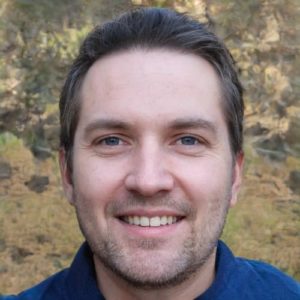 I'm Daniel Galbreath, founder of OffRoadersWorld.
I spend my spare time writing on this website, OffRoaders World. I share my thoughts and reviews on different types of gears, share tips sometimes. This website is specially created and regularly updated basically to help other folks like me when I started to solve the various problems they face, specially when they go off-roading.