Last Updated on July 18, 2021
Who does not love Jeep Wrangler? I think everybody loves and wants to have a Jeep wrangler. The Jeep Wrangler is considered one of the best types of vehicle, especially for off-roading in tough terrain. So, it is always an advantage to have a Jeep Wrangler.
However, there are different types of Jeep Wrangler models available in the market. Different models hold different preferences. That's why before going to purchase a Jeep Wrangler, you need to know about its model and the difference among the models. Before buying one, compare jeep wrangler models, it will help you to find out best one according to your need.
In this article, I will be talking about the difference between Jeep Wrangler models. After reading article , you will be able to distinguish between the model as well as will help you to find the best one for your need. So, without making any delay, let's dive into the core section.
I have reviewed winches for different jeep wrangler models. Check these reviews if you ever need to buy one.
Explanation of Jeep Wrangler Models
Well, each type of Jeep Wrangler comes with specific features to serve individual purposes according to the need of a person. But the Jeep Wrangler provides some features that actually make the main three models pretty similar. For instance, the three types of Jeep Wrangler sport, rubicon and Sahara holds the same engine that is 3.6L V6 engine.
Without it, both the manual and automatic transmission is also very close in these type of Jeep Wrangler. However, talking about the different things about the Jeep Wrangler models, there are three main Jeep Wrangler types. They are the sport, Rubicon and Sahara.
Difference Between Jeep Wrangler Models
Jeep Wrangler Sport
The sport model is the first one on my list. This type of model is considered the flagship model in this class of vehicles. The sport model holds the original jeep design.
Among all the three main models, the Sport model is less expensive compared with the two other models due to its bare-bone model. It holds 16″ steel wheels, an axle gear ratio of 3.45 and standard suspension.
The interior of the sport model is different as it holds the front and rear axle of the third generation and also the command-Trac 4WD system. There is a Sunrider soft top and also fender flares on its exterior for increasing the rugged looks. You can move to a hardtop from a soft top if you want. It won't be a big deal.
However, the sport model is renowned for its comfort. This model is equipped with an A/C unit and also quality stereo equipment. Without it, the Jeep Wrangler has adjusted this model for producing the sports S. You can call this model sportier rather than the predecessor. You will find there are many side steps like a steering wheel with leather-wrapped, air conditioning and bucket seats.
In addition, the Sport S offers you many attractive options for your comfort like seats with heating options, power door locks and mirrors. As there are so many options that the sport model offer, so it is very normal that this model will ask you to spend a handsome amount of money.
Jeep Wrangler Rubicon
The Rubicon has a good number of different features among all Jeep Wrangler models. The most exciting and interesting thing about the rubicon model is that they have the ability to deal with any kind of terrain. This type of model holds Tru-lock front and rear locking differentials and a rock-Trac 4WD system.
The Rubicon model is the best option for off-roading comparing with other models for its heavy-duty front and rear axles, performance suspension and plus 4.10 gears. Apart from that, the vehicle of this model is equipped with 17″ wheels along with 33″ tires that will provide you adventure while off-roading. Moreover, the rubicon features a PU leather bucket seat that is heated.
However, you will find all the standard features in rubicons such as Apple Carplay, android-activity and satellite radio. In addition, you will also get automatic climate control in this model of Jeep Wrangler.
Jeep Wrangler Sahara
Well, the Sahara model has vast popularity for its luxury look. In fact, it is the luxurious one of all models on my list. The Sahara model can be considered as between the sport and rubicon for its looks. It holds a modern outlook although it is made on tradition.
The unique feature of the Jeep Wrangler Sahara is the sliding sky one-touch soft top that actually offers a panoramic canvas roof. Also, you will be able to remove the side panels of the moon-roof to make sure that you are fulfilling your expectation. This model is an exclusive model of the Jeep Wrangler along with its Selec-Trac full-time 4WD system.
However, This model of Jeep Wrangler offers you to put your vehicle on an automatic mode. After putting it into automatic mode, the jeep will do the rest. Without it, the Sahara model is equipped with 18″ wheels of aluminum and also fender flares that are colored to make sure that your vehicle has an aesthetic look.
What different in this model? Well, in this model, you will get many smart features such as automatic headlights, deep-tint sunscreen windows, automatic temperature controlling system that will make your vehicle smarter.
To make the interior eye-catching, there is a stereo system placed along with alpine speakers and also an amplifier. This model of Jeep Wrangler holds four doors and as a result, you will be able to have plenty of space for passengers and cargo.
Limited editions:
Apart from all three main models, the Jeep Wrangler also offers some special editions for different occasions. This type of model comes with different modifications include freedom edition.
Altitude:
This type of Jeep Wrangler model features a hardtop of body-color and also 18″ wheels along with alloy spokes. The mixture of some standard features like polished wheel rings, Mopar fuel fill door, red theme and black interior has made this vehicle looking unique.
Freedom edition:
Well, in the freedom edition you will also get heated seats. You can upgrade to leather or cloth seats for your luxurious feel though. Without it, for the enjoyment of your journey, you will be offered leather-wrapped steering, shift knob outfit and also silver interior accents. Apart from that, this model of Jeep Wrangler also features a Uconnect voice command with Bluetooth.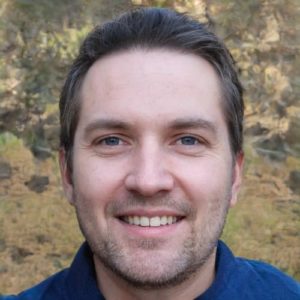 I'm Daniel Galbreath, founder of OffRoadersWorld.
I spend my spare time writing on this website, OffRoaders World. I share my thoughts and reviews on different types of gears, share tips sometimes. This website is specially created and regularly updated basically to help other folks like me when I started to solve the various problems they face, specially when they go off-roading.