Last Updated on July 24, 2021
The best winch for jeep jl
If you are looking for a jeep jl winch and you don't have the time to shop around then just go for this one. It got a solid build, higher pulling capacity, and a simple using mechanism that makes it perfect for all levels of users.

No doubt, Jeep JL was made for off-roading. On all kinds of terrains, the vehicle turns out on top.
But even the powerful beast can't get you out of trouble in some situations. Imagine the ride got stuck in a deep ditch full of mud. You can hit the throttle hard. But the car only gets even more swamped in the mud. On those tricky conditions, you find the use for the best winch for Jeep JL.
Come what may, the winch comes in hand. Whether to get the stuck car out of the mud hole or just pulling some heavy objects using the ride, there is the use of the tool. So, if you're rolling on the Jeep JL, why not get the winch installed on the front grill.
And if you need to find the best winch for a Jeep JL, I've got you covered.
5 Best Winch for Jeep JL
Finding the right winch from all the winches out there can truly feel like finding diamonds from the rough. Looking at first, they all can seem like the real deal. But once you use it, you can see your money going down the drain. Most of them are worthless pieces of junk.
It is why you need to be careful making your pick. And to make sure you don't fall for such machines, I've got here the top 5 Best winches the Jeep JL. Check them out and pick the right one for your ride.
1. WARN 95950 Zeon 12-S Winch
The winch is as good as the rope it features in it. And in this regard, the WARN Zeon comes out on top with one of the strongest-in-class cables.
That's right!
The 95950 12-S here got a pro synthetic Spydura rope on it. What's so special about it is its 12-strand braid. Here, it got a urethane coating that even gets heat-treated to offer unbreakable strength. Such robustness is the result of the 20' Nomex heat protective sleeve alongside the ballistic nylon sliding that gives it robustness.
All that gets backed up with a reliable pulling motor inside the winch that makes it an effective combo. It can pull up to 12000 pounds with ease while giving you even better control over it. All thanks to the load-holding cone brake it got.
Not to mention, the winch got waterproof sealing that meets the ip68 standards which makes it even useful when it gets submerged in deep water.
And the best part, you can use it from distance using the remote control.
Pros
Durable build
Unbreakable rope
Powerful motor
Great pulling capacity
Waterproof sealing
Cons
2. Smittybilt X2O COMP
For the next option on the block, you can look into the Smittybilt X20 COMP. The great thing about this one is that it comes with all the necessary stuff needed for the job. From the rope winch, hook to the cables, rope sleeve, everything gets included within the package with this set.
Having the wireless remote with the unit saves users from a lot of trouble. You can stand at a distance and use it using the simple in and out button to pull up the ride from the ditch or pull up logs towards the Jeep using it as a counterweight.
Not to forget, you can even use it manually like the old ways.
Within this unit, this has a 6.6 HP amphibious motor. It offers a fast line speed & can pull heavy loads up to 17,500 pounds with no issue. Such pulling power comes because of its 3-stage planetary gear system. And you can expect it to work submerged in water too as the machine has waterproof sealing to offer.
Even for those high humidity conditions with scorching sun breathing on its neck, the machine will last without any problem. The UV-resistant, black-coated stainless steel machine offers extreme durability.
Pros
Durable
Wireless remote controller
Heavy load pulling capacity
Waterproof
High-quality rope
Cons
Using instruction is slightly confusing
3. X-BULL Synthetic Rope Winch
With the three-stage planetary gear system working at the core, the X-BULL winch manages to offer immense torque to give the Jeep JL exceptional pulling power. Besides, the control it provides while pulling makes sure that you don't damage anything while using it.
Now, coming back to the pulling capacity, the unit can drag around 13,000 pounds without sweating a bit. Such high pulling power gets backed up with a higher tensile synthetic cable that comes with the winch. There is no risk of tearing or wearing out while using it for pulling greater weights.
However, the thing that makes it an impeccable option is its automatic load-holding feature. It ensures that you can use the gear with a higher safety level to avoid accidents trying to pull weights out of the machine's load limit.
The winches performance will satisfy users for sure. With no load, it can assure at least 25.3 feet pull per minute. And even with a full load, it can drag the objects for 7 feet—impressive numbers.
Pros
Great pull
Solid motor
Quality synthetic rope
Automatic load-holding system
Higher torque producing motor
Affordable
Cons
4. WARN 103255 VR EVO 12-S Electric Winch
If the earlier WARN winch is too expensive for you, then you can go for the 103253 standard VR one. Compared to the other, it has a lower load pulling capacity. Still, the 12000 lbs pulling capacity of it is impressive enough as there aren't many units like this one.
For the Jeep JL, it is the perfect electric winch to install. The gear got made for ¾ and 1-ton pickups while going on any ride with a large frame rig on it.
Going back to the pulling performance, the unit makes such high capacity load dragging possible with its series-wound motor. To go hand in hand with it, the WARN electric winch has a planetary gear trail. This is the secret weapon that makes it a smooth working winch as it ensures that it gives fast line speed with higher loads while making sure the amp draw remains low.
You can use the unit both using a wireless remote or the manual way. The one-piece cast aluminum machine offers that with a waterproof IP68 feature that makes it handy for the drowned condition.
Overall, for the price, the feature the WARN VR EVO electric winch offers is a steal.
Pros
Synthetic rope
Higher load capacity
Greater torque
IP68 waterproof rating
Fast line speed
Cons
Wireless function doesn't work great
5. Superwinch 1595201 Tiger Shark
The last one on the list is the Superwinch. The 1595201 Tiger Shark got a high-quality 5.2 HP motor at its heart. What's exceptional is the fact that the motor is completely sealed. No matter the condition, whether it's raining, snowing or the dust is blowing, nothing will ruin or damage the machine.
Then there is the sealed solenoid contactor. It also got a high-level sealing that offers the same kind of weather protection.
Even the synthetic rope allows you great tensile strength that ensures that even there is traction, the things won't fray or anything of such that might risk breaking the rope.
To complement all this, the Superwinch offers a durable stainless steel build. With highly durable hardware with fairlead roller and tie bars, it ensures that the unit can tackle the harsh weather.
Not to mention, the thing offers easy installation. You won't trouble to get it installed or using it. That is a good enough reason to fall in love with the winch.
Pros
Higher power motor
Sealed unit
Affordable
Easy installation
Easy to use
Cons
Durability isn't that great
Conclusion
That's it. You've got a look at the best winches for Jeep JL. No doubt, the options here are all great.
But you need to figure out which one you want to get. If you're looking for the best quality unit for your Jeep, then the first one, the WARN 95950 Zeon 12-S Winch is what you need to go for.
It got a solid build, higher pulling capacity, and a simple using mechanism that makes it perfect for all levels of users.
But if you need to stick to a budget, then X-Bull is a solid option. It got a good pulling capacity, a higher tensile rope, and a simple wireless operation that everyone can manage to use.
So, there you have it. You got the options that you can go for with the others. Just pick anyone you feel like worth going for. I can rest assured, you won't be disappointed using any of them.
All of the winches out here are great.
Winch for Jeep JL Buying Guide & Tips
So you have decided to purchase a winch. Great! I appreciate your decision. But before going to make a purchase, I think you need to know some important things that will really make your winching experience better in the future.
There are lots of winches available in the market having individual features. You need to find out the best one for your jeep JL. Otherwise, all the money will go to water. Now you must be thinking about what you need to consider while purchasing the winch. Don't worry. I am here.
In this article, I will be talking about the necessary things that you need to know before purchasing a winch for your jeep JL. So, let's get started.
Well, I am assuming you as a newbie and I will start from the very fundamental things about a winch. Let's start from what is a winch actually.
What is a winch?
Basically, the winch is a mechanical tool that remains installed in the onward bumper of your vehicle. It consists of some parts like a winch drum, cable, motor and winch hook.
Winch cable: When you talk about the winch cable. There are mainly two options available for you. Either you can pick synthetic rope or steel cable. You will find the cable around the winch drum. Basically, the duty of the winch cable is pulling things.
Winch drum: The part where the winch cable remains wrapped is called the winch drum. The winch drum is cylindrical shaped. With the rotation of the winch drum, either your winch cable will be released or attached.
Motor: This is another important part of a winch. The duty of a motor is to supply power to a winch. Usually, the winch motor remains connected with the battery of your jeep. If you turn the motor on, then the winch drum will rotate. However, there is also a braking system that will halt the winch drum rotation.
Winch hook: The winch hook is the part that is used for attaching the winch rope to another vehicle or object.
These are the parts that every winch belongs. But still, there are some other types of winch that remain attached to ATV and can pull a minimal amount of pulling capacity such as 2000 pounds. Whatever you need to bring a winch that has a good combination of all parts.
The Purpose of a Winch
Now come to the main point. Do you really need a winch for your jeep JL? What are the actual purposes of purchasing a winch?
Well, basically there are main two reasons for what you need to bring a winch. They are: 1) Save yourself and 2) Save another vehicle.
While off-roading it may happen that your vehicle can get stuck in the mud or in rough terrain. You need to get your vehicle out of this situation somehow. In this case, a winch can benefit you the best. Simply attach the hook of your winch to a straw trap and then wrap the strap around with a heavy-duty object like a big tree. Then you can operate your winch in order to get yourself out of this situation.
Apart from this scenario, your mate's vehicle may get stuck. Here also you can use the winch installed in your vehicle to recover your mates' vehicle.
Types of Winches
Now, let's talk about the winch types. In general, there are two types of winch available in the market. Electric winches and Hydraulic winches. Each type of winches has individual advantages and disadvantages. You need to bring a winch that is perfect for you.
Electric winch: The electric winch is mainly for dealing with smaller or vehicles such as ATV or barebone jeep models. If you own such type of vehicle, then you are good to go for electric winches.
Hydraulic winch: The hydraulic winch is used for dealing with heavy-weight vehicles such as Jeep JL. This type of winch has the ability to pull more than 4000 pounds jeeps. As you can guess this type of winch will ask you to pay an extra bit of money.
Make sure that the winch you are bringing is similar power as your vehicle's battery power and capacity of pulling. As you are looking for a winch to deal with your jeep JL, then I would recommend you to go for an electric winch.
Types of Cable
I have already mentioned the types of winch cables. They are synthetic rope and steel rope. You have to pick anyone between these two. Selecting the proper winch cable is important because improper selection may cause failure operation and even accident.
Synthetic rope: Well, synthetic rope is made from urethane and polyethylene. This type of winch cable is gentle and easy to handle. However, there are some cons of this cable. The synthetic rope is prone to fraying and does not hold UV protection. They also need proper maintenance
Steel cable: The steel cable is the heavy-duty and durable one. This type of winch cable is used for dealing with heavy-duty vehicles. They can be used in all conditions such as rain, snow and sun. Like the synthetic rope, the steel cable also holds some downsides. The steel rope is supposed to be a deal-breaker. They are relatively sharper and you need to wear gloves while using the cable. Without it, the steel rope may become damaged with the touch of rust and corrosion.
To be honest, there is no best between these two options. You have to go according to your need. If you need a winch cable to deal with heavy-weight vehicles and also looking for long-term use, then the steel cable will be the best option for you. Otherwise, you can go for the synthetic cable one.
Rope Length
The length of the rope is also an important fact to pay attention to. Your winch rope length plays a vital role in a successful winching operation. There is a misconception that the long rope is always better for winching. But this phenomenon is not true always.
Basically most of the winch rope length between 25-ft to 100-ft. You can attach an additional rope of 100-ft if you need so. In this case, you need to keep in mind that the longer rope can overload the winch line. Without it, a longer line also decreases the pulling capacity of your winch. For example, pulling 10,000 pounds with a 100′ long winch cable will not be as efficient as a 15′ long cable.
Pulling Capacity
Now, let's talk about winch capacity. Pulling capacity means the amount of capacity that a winch can pull. This capacity means the capacity after the first unwrap of the winch cable. After releasing more cable, your winch will have less pulling power. It is thought that in each unwrap, you will see a 15% loss of pulling capacity.
However, it is highly recommended that you should purchase a winch whose pulling capacity is two times greater than the weight of your vehicle. For example, if your vehicle's weight is 5000 pounds, then you should bring a winch that has 10000 pounds pulling capacity.
In a word, your winch pulling capacity should be two times greater than the weight of your vehicle.
Price
Well, there are lots of winches available in the market where price range between $300 to $2000. The higher configuration will demand more money. As you need a winch to deal with your jeep JL, then it is better to go for a high-quality and heavy-duty winch. It will ask you to spend some money though.
Frequently Asked Questions
What is the best winch for a jeep wrangler JL?
Well, there are a good number of renowned winch in the market. You may go for anyone. All you need to keep your focus on its capacity. It is highly recommended to bring a winch that holds a pulling capacity two times greater than the weight of your vehicle.
Which one will be better to pull my jeep JL? Synthetic cable or steel cable?
I already mentioned that the steel cable is popular for its heavy-duty feature. They are used to deal with heavy-weight vehicles. As you are going to use the cable for your jeep JL, then you should go for the steel cable one.
Which type of winch will be the best for my jeep JL?
Well, the winch that is used for dealing with heavy-duty vehicles is a heavy-duty hydraulic winch. They can pull more than 4000 pounds. So, according to your vehicle, you have to go for the hydraulic winches.
Do I need to put the winch at the hood of my Jeep?
Well, it's not mandatory. But you will find the winch handy if your jeep gets stuck anywhere.
About Jeep JL
The Jeep Wrangler JL is the fourth generation of the Wrangler off-road vehicle. They are found in both two and four-door bodies. There are several models of jeep wrangler available like Sport S, Sahara, Rubicon, MOAB, Altitude. The Jeep Wrangler JL model was unveiled in 2017 and its production began in the same year.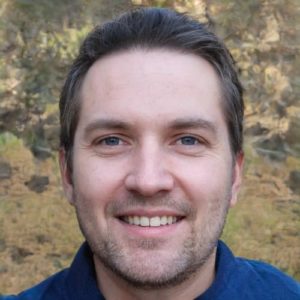 I'm Daniel Galbreath, founder of OffRoadersWorld.
I spend my spare time writing on this website, OffRoaders World. I share my thoughts and reviews on different types of gears, share tips sometimes. This website is specially created and regularly updated basically to help other folks like me when I started to solve the various problems they face, specially when they go off-roading.