Last Updated on June 20, 2021
A winch is one of the most important things that you need to have with you while off-roading. There are a ton of winches available in the market. Every winch has a unique feature. So, choosing the right one among them has become a tough job.
You have to choose one wisely that fits your needs properly. Pulling capacity, rope type, rope length, remote control features are some of the important features you must check.
To simplify your job, I have prepared a winch review with high pulling capacity. So, if you are looking for a high-capacity winch, go through my article. This one is going to be helpful to you.
Driver Recovery Products Winch Review
1. LD12-ELITE Electric 12000 lbs Winch review
Besides, the three-stage planetary gear train of this winch will make your winching operation highly efficient, smooth and reliable. The gear system is extremely strong and fast. With a 265:1 gear reduction ratio, you will have a good pulling torque and speed.
However, this winch will provide automatic braking in the drum system which will help to hold the load when the motor power is not being supplied. Moreover, this automatic braking in the drum will prevent free spooling and slacking when a pull is stopped.
Besides, this winch has an 87 ft long abrasion resistant heavy steel cable along with a roller fairlead to guide the cable. There is a safety hook with a steel cable to hold the load.
The wireless remote control system of this winch will gift you a safe winching operation by allowing you to continue the winching operation from a safe distance. The most interesting part of this winch is that it has a waterproof system. So, you can use this winch under the water. After all, this is a good heavy-duty winch with an easy installation system.
Pros
Easy to install.
Comes with a massive pulling capacity of 12000 lbs.
Offers 6.0 hp upgraded reversible motor.
Three-stage planetary gear train for a smooth winching.
Automatic braking in the drum for preventing slacking and free spooling.
Comes with an 87 ft long durable abrasion-resistant steel cable.
Offers wireless remote control for safe winching.
Waterproof system
Cons
Low durable reversible motor.
Verdict on Driver Recovery Products Winch
Well, I am done. I tried to mention everything about this winch in my article. I hope now you are able to make the right decision. Wish you all the best in your winching operation.
If you are not fully satisfied with this winch, then you can check other winch reviews in the review section. I hope you will find the perfect one for your needs.
If you have anything to ask about this winch, then don't hesitate. You can also request us for reviewing any particular winch brand.
Related Guides: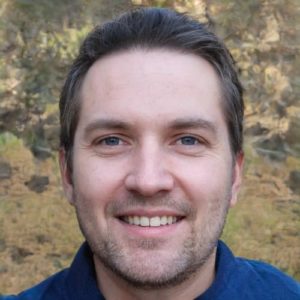 I'm Daniel Galbreath, founder of OffRoadersWorld.
I spend my spare time writing on this website, OffRoaders World. I share my thoughts and reviews on different types of gears, share tips sometimes. This website is specially created and regularly updated basically to help other folks like me when I started to solve the various problems they face, specially when they go off-roading.