Last Updated on August 17, 2022
The best winch for car trailer
If you are looking for a car trailer winch and you don't have the time to shop around then just go for this one. Overall its performance and build quality are unparalleled.

A car trailer is an amazing thing for hauling your vehicle. However, you'd be in a pinch if the car doesn't start due to malfunctioning or other reasons. In such a scenario, you'll have to call for help to get the vehicle up on the ramp or you can simply rely on a decent winch that can provide assistance immediately.
With the best car trailer winch, you'll be pulling your dead car onto the trailer or out of sticky situations in just minutes without putting in any manual effort.
Buying the right car trailer winch can be a daunting task but don't worry, I've got you covered! I'll introduce you to a number of high-quality car trailer winch for your convenience.
Best Car Trailer Winch Comparison
Popular Post: Top 10 Winch For the Money Reviews
Best Car Trailer Winches
Without any further ado, let's dive into the detailed reviews so that you get to choose the best car hauler winch!
1. Smittybilt 97495 XRC GEN2 9,500 Pound Car Trailer Winch
This thing gets its power from an Amphibious motor with 6.6 horsepower. A fully functional 3-stage planetary gear system incorporates this machine. Their combined performance allows it to provide a hefty 9,500 pound load capacity. As a result, you can depend on this winch to haul most vehicle models.
Being a heavy-duty tool, this product is built to withstand a lot of pressure. The manufacturer didn't compromise anything in making it highly durable. Thanks to the use of stainless-steel hardware and aluminum crossbars, it looks and feels rugged. Don't let it fall on your feet under any circumstances!
Additionally, this unit boasts an IP67 waterproof rating and the casing comes with a UV resistant coating so you can feel free to use it under any weather conditions. Fortunately, the kit comes with all the wiring necessary for installation. There is even a corded remote for controlling it from a distance!
If your vehicle is equipped with this one, you'd never have to worry about getting stuck again since it will give you the muscle required to get out by yourself! Lastly, it's an affordable option that comes with a decent warranty backed by the manufacturer!
Pros
Waterproof
6.6 HP motor
Extremely durable
Rugged build quality
9,500 lb load capacity
Cons
Freeing the spool out cable can be extremely hard
2. Superwinch Tiger Shark 9,500 Pound Car Trailer Winch
That is more than enough for ordinary people. Aided by the excellent 3-stage planetary gearbox system, it can deal with high-torque and stress.
Now, durability is the name of the game of this thing. The stainless-steel components make it long-lasting and able to withstand extreme abuse. Besides, the motor is completely sealed to protect it against water, snow, and even dust. Similarly, the solenoid is also sealed for extra protection.
So, no matter what the weather condition is, you can use this winch! Installing this unit is quite easy as well, so you can perform it just by following the instruction manual. For enhanced convenience, you'll find the spool-control to be easy to use and work with. You won't need a lot of muscle power for that!
This model is guaranteed to live up to your expectations. It's equipped with all the power you need to haul your vehicle onto a ramp or out of those annoying mud holes! Just hook it up to a frame and let the machine do its magic!
Pros
Superior durability
Rugged stainless-steel
Excellent free-spool lever
Three-stage planetary gearbox
Weather-sealed motor and solenoid
Cons
Some find it to work a bit too slowly
3. Zesuper 9,500 lb. Car Trailer Winch Kit
Featuring a powerful 5.5 HP motor, it can pull anything that weighs below 9,500 pounds without any issue. Thanks to the impressive 3-stage planetary gear system and a gear ratio of 265:1, you'll get super-fast and flawless performance out of it. The unique brake design will ensure maximum safety during operation.
In addition to constructing this machine with sturdy components, the sensitive parts are weather-sealed for making it last longer! Besides, the harmful dust and debris won't be able to sneak into the motor either, keeping it safe and sound. You'll get a sturdy yet light synthetic winch rope with this thing that won't snap or break easily.
Aided by the clutch-lever, you'll be amazed by how easy it is to use. The pulling will always be smooth and reliable. With the fast responsive remote, you'll be controlling the tool without having to be close to it. Overall, you'll get top-notch performance from a superbly affordable product.
Pros
IP67 waterproof
Easy and safe operation
3-stage planetary gear box
Wired and wireless remote
Cons
Some users found issues with rusting
4. AC-DK 9,500 lb Electric Winch
The electric winch is exactly what you need when normal loading capacity isn't enough for you, and you need more of it. This thing will deliver the kind of muscle power you want when your needs exceed the average limits!
And this model draws its massive strength of 12,500 pounds from the strong 6.0 hp motor. So, it's great for all your heavy-duty needs. You'll even get maximum torque out of this machine aided by the upgraded motor. It runs consistently without stopping or malfunctioning.
Moreover, the performance is taken to a whole another level by the 3-stage planetary gear system that ensures flawless and smooth operation. 
The overload protector provides peace of mind when using heavyweight items. Thanks to the automatic braking feature, this unit is very safe and efficient to use.
You'll find this winch to run even smoother than others due to the amazing roller fairleads. Using the wired remote controller, you'll be able to control this unit from afar.
Pros
6.0 hp motor

12,500 pound capacity

3-stage planetary gear system

Amazing clutch system to handle hard pulling
Cons
This machine is kind of heavy
5. WARN 96800 VR8 Car Trailer Winch
It comes with enough strength to haul up a wide range of vehicles with ease. You'll find this thing to be extremely durable thanks to its rock-solid construction. It's designed to perform exceptionally well under bad weather conditions.
Aided by the waterproof Albright contractor instead of the average solenoids, this unit is far more reliable. You can run through rainstorms without causing any harm to them.
Boasting a low-profile design and the fact that it comes pre-wired, installing this machine will be significantly easier than others. It will be ready to offer up to 8000 pounds of loading capacity right after installation using the series-wound motor. The newly designed clutch lever will ensure flawless control.
And the fantastic 3-stage planetary gear system that comes with this tool makes it operate fluidly. You'll have excellent control over the load using the impressive brake system. With a solid and durable synthetic rope, you'll get to pull heavy loads easily.
Pros
Easily installed
8,000 pound load capacity
Weather resistant protection
Durable rope for heavy-duty pulling
Cons
It's not completely protected from rust
6. Megaflint Trailer Winch, Reversible Electric Winch
This model is equipped with a superior power motor that allows it to provide more winching power than the normal 6,000 pounds trailer winches. You'll get up to 2,000lbs of pulling capacity with 6,000lbs of rolling capacity. It can handle up boats that weigh no more than 5,000 lbs.
The best thing about this light-duty unit is that it's designed to produce less noise during operation so there won't be any unbearable noise every time you have to use a winch! Thanks to the dual modes, you can easily switch between power-in and power-out operation.
You'll find a sturdy steel cable that is 30 feet long for safe operation. This thing will not break or snap under pressure. Boasting dynamic and mechanical friction brakes, you'll have greater control over the loads.
Although this winch is marketed as a winch for boats, you can use it for light cars and trailers if you want. People love it mostly for its smaller design. It's important that you tighten the clutch before using it if you want to get the best out of this tool.
Pros
Decent motor for consistent performance
Doesn't generate as much noise as the others
Steel cable that is long enough for safer operation
Great for those who are content with smaller pulling power
Cons
The manual handle is made with low-quality materials
7. Champion 4500-lb. Car Trailer Winch
4500-lb winch
is an amazing product, fit for those who don't need the bulky machines. If you prefer lots of power packed into a compact and light product, then you've just found it!
Most will agree that the most appealing thing about this model is the wireless remote-control operation. You can actually control this thing from quite a distance, up to 50-foot—the remote powers off by itself to save power whenever it's not in operation.
Backed by a 1.6 HP DC motor, you'll get about 4,500 pounds of rated pulling capacity. With an excellent gear ratio of 180:1, you'll get an exceptionally fast line speed that reaches 4.6 feet each minute when there is a full load. Under no load, the speed can go up to 12.8 feet a minute.
You'll get a smooth sailing winching experience from the outstanding free-spooling clutch along with the handlebar switch. Whenever you pull, you'd find a satisfying fluidness that's created by the roller fairlead. You can count on the rugged and reliable heavy-duty aircraft cable to not fray even under incredible pressure!
If you're moving lighter trailers or ATV/UTV vehicles, you don't need anything with more power than this one. It comes complete with everything you need to set it up. You won't have to spend a lot of money to buy this either. So, you can't go wrong!
Pros
Wireless remote-control
Highly durable aircraft cable
Fast and reliable performance
Amazingly smooth winching experience
Cons
8. X-BULL Electric 3000lb. Car Trailer Winch
The winch is designed to provide reliable performance in any weather, under any condition. It comes with enough power to handle ATVs while remaining super compact and lightweight. This winch's constructed with a high-quality, powerful 1.3 hp motor for delivering up to 3,000 rated pulling power.
With it, you can haul a wide variety of vehicles or get yourself out of the stickiest situation. This model is capable of providing an incredibly powerful performance.
You'll appreciate how quietly it runs. Being built with top-grade steel, you won't have to worry about buying a new one for a long while. Besides, this unit can resist the harshness of bad weather conditions. There is enough protection against both the dangerous UV rays of the sun and water. It can even resist corrosion.
Thanks to the roller fairlead, the already-durable steel cable will be guarded against wear caused by the frequent operation. Boasting a sturdy planetary gear train system with 3-stages, you'll find smoothness in its operation. This item will provide you with the exact pulling and lifting strength that you need!
And this product will offer you a performance that you can depend on and the confidence that you get from a trusted brand for a really affordable price. So, you can definitely feel free to go for it!


Pros
Excellent for light-duty performance
Barely produces noise during operation
Well-protected from moisture, corrosion, and UV rays
Capable of providing consistent and top-grade performance
Cons
There are issues with its durability
9. Superwinch LT 3000 Car Trailer Winch
This model is designed to cater to ATV vehicles. However, you can freely use it to deal with other vehicles that don't exceed the weight limit. The maximum load capacity of 3,000 pounds is generated by a consistently running powerful 1.2hp motor.
Thanks to the 50-feet durable winching cable, you'll be free from worrying about it breaking or snapping. On the contrary, the cable will be used to pull or lift anything you want smoothly with the help of the 3-stage planetary gear train system. The roller fairleads will enhance the fluidness of operation.
And the manufacturer cares about user safety. So, they included a mechanical and dynamic braking system for holding the load automatically. This can help prevent the rope from slipping when the power gets cut accidentally. The motor comes with circuit breaker protection. Additionally, the entire thing's weather-sealed.
So, you won't have to find shelter for the machine whenever it rains or snows. With the functional remote switch, you can operate it from a safe distance.
Pros
Fast and smooth pulling operation
Ready to be used under any weather condition
Equipped with a decent braking system for enhanced safety
Offers enough rated line pull capacity for handling a lighter load
Cons
There are some complications in installation
10. WARN 92000 Car Hauler Winch
For example, you can fit this in any preferred location without running into problems. Even with the small stature, this unit manages to provide up to 2,000 pounds of rated line pull. That's because it's fitted with a 1.6 hp motor.
You'll find it extremely easy to set up on a trailer or a vehicle. Once installed, whenever you need some pulling or lifting power, this item will help you out with a sturdy steel cable that goes pretty far. Stuck in the middle of nowhere? No problem! You'll get your vehicle free within a couple of minutes!
No matter what you're pulling, you'll find it to operate rather smoothly without any issue. That's because this unit's equipped with a differential planetary gear system, hawse fairlead, and a clutch lever that goes multi-directional.
Also, you won't have to stop the operation during rainstorms or snowfall as it's weather-protected and waterproof! For convenience, it sports a corded remote that goes up to 12 feet. So, you can control the machine even if you maintain a safe distance.
Pros
Remarkably smooth performance
Extremely easy to set up and control
Powerful engine with high rated line pull
Compact unit can be placed almost anywhere
Cons
There are issues with the cable not rolling up consistently
Verdict
All things considered, the "Smittybilt 97495 XRC GEN2 Winch" is capable of being the best car trailer winch for a number of great reasons. It's manufactured by a reputed and trustworthy brand.
You'll get an outstanding heavy-duty pulling and lifting power out of it. This one excels at offering smooth and dependable performance. Being completely weather-sealed, it's protected from moisture as well as dust. With its durable construction, you'll know that you're in for the long haul the moment you put your hands on it!
You can also read our guide on winches under $500/ portable electric winch.
How to Choose the Best Car Trailer Winches/Hauler Winches
Purpose
Well, when you are planning to purchase a winch, you need to determine the purpose of using the winch first. A single winch is never going to be compatible with all types of vehicles. For example, if you want to use the winch to recover your truck or jeep, then you will need a specific type of winch. Again, the winch you need to haul your car will be different. What I am trying to make you understand that, you have to figure out the purpose of using first, then choosing the winch.
Size
The next thing you should consider is your winch size. The winch size totally depends on your vehicle. If you have a heavy-weight vehicle, then you will be needing a winch with high-capacity to deal with your vehicle. On the other hand, you may go for a winch with low-capacity if you want to deal with your small vehicles like ATV or car. Winch size is an important fact where you need to pay heed while choosing a winch.
Winch Type
Well, basically there are two types of winch available in the market. The hydraulic winch and the electric winch. Among them, the hydraulic winch is more durable, versatile and comes with more capacity. They are expensive and demands more maintenance though.
On the other hand, the electric winch is operated with the help of the vehicle's battery. It does not have any power source. The electric winch is compatible with medium-sized and light-weight vehicles. They are a bit cheap and can't be operated continuously for a long time.
Rope
When you are going to choose a rope for your winch, you have two options. Either you can go for the synthetic rope or steel cable. The synthetic rope is very strong and light-weight. Working with synthetic rope is easier also. At the present time, It has become very familiar to winch users. Now, most of the electric winch comes with synthetic rope. You need to give a check whether your winch comes with rope or not. In a word, choosing the synthetic rope for your winch rope will be a good decision.
Again, the steel cable is the traditional one that is being used as a winch rope for a long time. Steel cable is suitable to deal with heavy-weight vehicles and high pulling capacity. They need less maintenance. The interesting thing is that the steel cable is cheaper and durable. However, using steel cable needs some safety precautions. You must have to maintain these while using it.
Remote Control
This one is not compulsory but recommended. Winch with remote control will allow you to operate the winch from a safe distance. So, you may think about this one. Nowadays lots of winches come with remote control.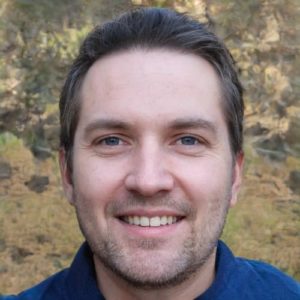 I'm Daniel Galbreath, founder of OffRoadersWorld.
I spend my spare time writing on this website, OffRoaders World. I share my thoughts and reviews on different types of gears, share tips sometimes. This website is specially created and regularly updated basically to help other folks like me when I started to solve the various problems they face, specially when they go off-roading.