Last Updated on July 18, 2021
You want to utilize a tonneau cover to conceal any object and gears that the world doesn't need to know about. Many nosy and curious people enjoy peeping into random truck beds to take a look at what's inside, without necessarily seeking anything valuable.
What about the ones that aren't so trustworthy? What if they're doing something more than just look around?
Well, you already realize that the tonneau cover can keep your belongings hidden, but the question is can you lock it? Otherwise, it won't provide much security.
The answer to that question is, "Yes", it is possible to lock the tonneau cover. There are several varieties of tonneau covers that have their own locking systems, whereas just a few do not.
Now imagine this scenario, you locked your tonneau cover to keep your gears safe, but when you need to open it, it just won't open. You got a stuck tonneau cover, and you don't know what to do. Well, we are here with the solution to that problem.
A tonneau cover lock can get stuck for many reasons. Some truck owners don't use the tonneau cover very often, causing the lock to become jammed. It's as though it's adamant about not opening.
How Do We Open a Tonneau Cover That Is Locked? For starters, drip some penetrating oil, something like PB B'laster or wd40, on the closed tonneau cover, then let it sit there for a while and then try to unlock.
If it doesn't work, try applying some pressure on the lock before attempting to unlock your tonneau cover.
Clamps are included with several tonneau covers, including roll-up and trifold covers. Which are simple to set up and use. However, in order to open those covers, you must first open the tailgate. Many people, however, desire to be able to access the tonneau cover without lowering the tailgate.
As a result, manufacturers install key-operated locks that physically lock to the bed tailgate, and it keeps the truck bed secure. This implies you won't be able to open the tailgate when the lid is closed and locked. You no longer have full access to the truck bed when the cover is locked.
Things become even sadder when you are unable to use your own truck bed and there appears to be no alternative route. That's why you need to know how to properly unlock a locked tonneau cover.
Opening A Locked Tonneau Cover – Step by step
Supplies You'll Need
Penetrating Oil (PB B'laster or wd40)
Pliers
Dielectric grease (Permatex or Mission Automotive)
Towel or tissues to wipe
Step 1
You have started by spraying some penetrating oil on the key if the keyhole flap resists your key from going through. The excess oil that might be dripping should be wiped clean with a towel or tissues and let the remaining oil sit there for a few minutes (3 should be enough). PB B'laster and wd40 are some of the good penetrating oil options.
Step 2
When the waiting time is over, you should try to enter the key into the lock. If you can't, you can use a hammer or something like that and gently hit the key to open the flap. Then, you can push the key through the keyhole.
Step 3
Now you have to make the traveling path clear for your key by making it slide back and forth into the keyhole. Do it a few times and then let it sit inside for a minute.
Step 4
Now you have to try to find an opening. For that, bring the key back halfway and start sliding the key some more times with the help of some more sprayed penetrating oil. Allow it to sit the oil there for another minute.
Step 5
Attempt to turn the key now. If it still won't open, put some force to turn the lock using the pliers. Return it to its original position using slow and brief bursts of force. After a few repetitions, you should be able to turn your key. If the key is too stiff to turn, don't strain it since you can snap it and that will make matters more complicated.
Step 6
At this point, your locked tonneau cover should be unlocked. If it is, then try applying some dielectric grease in there. It will prevent rust and also keep the lock safe from dirt. Permatex and Mission Automotive are some good dielectric grease options.
Conclusion
If the previous method doesn't work, apply some pressure to the cover where the lock is and then try to remove it from the tailgate. Then you can unlock the cover.
If all else fails and the cover is relatively fresh, take it to the dealer and ask them to help. You can also hire a locksmith to open it without causing damage to the tailgate or cover.
We reviewed some excellent tonneau covers for different vehicle models. Some of those are mentioned below: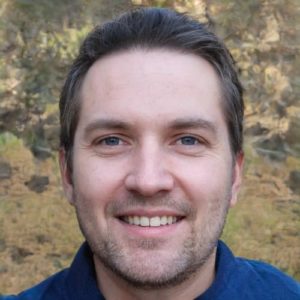 I'm Daniel Galbreath, founder of OffRoadersWorld.
I spend my spare time writing on this website, OffRoaders World. I share my thoughts and reviews on different types of gears, share tips sometimes. This website is specially created and regularly updated basically to help other folks like me when I started to solve the various problems they face, specially when they go off-roading.