Last Updated on July 14, 2021
A tonneau cover is basically made of fiberglass or hard sting material clothing that actually covers the backspace of your vehicle and makes it a bedding place easily.
Most of the tonneau cover provides weatherproof service systems like heat and waterproof. You can put the tonneau cover in locked mode thus the inside materials that remain are safe and sound. It is always recommended to have a tonneau cover installed in your vehicle.
In general, a tonneau cover is hard materialistic but you can find softer one easily by exploring the market. But you would definitely choose the harder one because it will be more stable while driving your vehicle keeping it open. And while cleaning the tonneau cover, you will find yourself more comfortable and easy without having fewer chances of damaging it.
However, purchasing a tonneau cover does not mean you are done with it, you will have to install it as well. Now, here a question arises that how you can install a tonneau cover.
Well, today in this article, I will be guiding you on how to install a tonneau cover easily by yourself before going on your leave or vacation.
But before this, you need to know about the manufacturers and their products that match the model of your vehicle. If you bring a tonneau that does not suit your vehicle or tonneau cover size doesn't match, then all your money will go to water. So, do research before forwarding to the market about which one will suit you better and perfectly.
Measure your truck bed before buying tonneau cover. Some of the boxes don't give the necessary screw, bolts, or two-sided 3M rubber tapes. So before installing it, you need to make sure you have the necessary equipment.
Recent Reviews:
Installing A Tonneau Cover – Step by Step
Step-1:
At first, unbox your tonneau cover from the cover or packaging. You need to see the manual because many of the manufacturers put the necessary tools with the tonneau cover. But in case if you don't have it no worries, it doesn't take a toolbox. Maybe you need some screw or wrench.
In this step, you need to take preparation for installing the tonneau cover. You have to wash the tailgate of your vehicle with soap or detergent so that no dust or grease stays there. You also need to make sure that there are no shims or plastic or poly that remain within. Then you will have to wait until it gets dry. You can make it dry though.
Step-2: 
In this step, you need to make the bedding part first of all. You have to seal the downer portion with the rubber tape/double-sided 3M rubber tape given in the packaging. This will help you to set the bedding later on without feeling the corner side steel of the tailgate. Also, seal the gap between your tailgate and your tonneau cover later. It will give you a more weatherproof environment.
Step-3: 
After sealing the bedsides, you need to attach the side rails to both of your tailgates. Here, you may need some plastic clamps to hold the side rails because you don't want any scratches on your beautiful painted car. So hold your side rails to the level of your tailgate and attach plastic clamps and then adjust it properly.
Here you will find the advantage of sealing tape you have done in the first step. It will give you perfection in setting up and it will be attached smoothly. Again make sure that it is tight and can't make noises. Besides, you will get air-sealed protection as well as rain and water also.
Step-4: 
Here in this step, you will be able to see the shape of your tonneau cover. You kept it upheld in the previous step. You should not start to attach the screws. You will have to make the rails as straight and up as possible, thus in the next step, it will help you to roll the cover easily. Also making tight the screw depends on how you are holding it rightly. So make the bolts or screws as straight and vertical as possible.
Another reason for doing it right that the design of the inside portion of rail and clamps areas that will hold and lock the tunnel cover, you don't need to make any holes using drillings. Like this method, you will install 3 to 4 screw clamps on each side.
After setting the rails on both sides, you need to check again if it's leveled equally or not, the screws are tights and in place or not and most importantly the tailgate is closing without any obstruction or sticking cases or not. If everything is going well, then let's move to the next step.
Step-5: 
Now you will need to set the tonneau cover. But before this, you have to make the tension that will keep the cover straight and nice. You will have to adjust the adjustor block on both sides where you will attach the tonneau cover you have rolled from before. Basically, from here it will unfold and fold the cover and hold it.
You will see there's a slot in the rail and there are some holes in the block and a cotter pin. What you are going to do is putting the block down inside there and then taking the cotter pin and just slide it into the hole on the bottom there and lock it in place. That's it. You will have to repeat the process on the other side in the same hole with the opposite cotter pin.
Step-6: 
Here, you will need self-locking nuts and flat washers. You have to put the rolled cover and you will find the holes matched with your cotter pin hole position. You need to place it right and attach the bolts. You have to put the flat washers from below and make it tight. Repeat the technique 2 or 3 times to attach the cover perfectly.
After that, attaching the self-locking nut will do the rest to hold it. Then you can check the tension of the cover. If it is right and perfect. It's ready to unroll.
Step-7: 
Here, in the final step, you just need to unroll and recheck everything.  Make sure that each and every bolt and connection buttons and velcros are in the right place or not to set it perfectly, the tension is perfect or not.
You also need to check the rolling and unrolling is going easy or not. You can put back the tailgate and check it is closing perfectly or not. If everything goes right and you don't find any issue, then you are ready to roll. You are done with installing the tonneau cover.  You might also like to read my guide on removing a tonneau cover.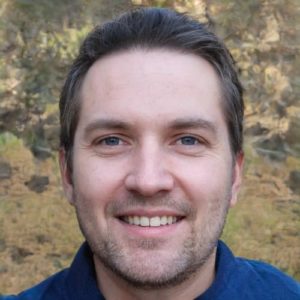 I'm Daniel Galbreath, founder of OffRoadersWorld.
I spend my spare time writing on this website, OffRoaders World. I share my thoughts and reviews on different types of gears, share tips sometimes. This website is specially created and regularly updated basically to help other folks like me when I started to solve the various problems they face, specially when they go off-roading.