Last Updated on June 18, 2021
Have you ever thought about pulling or moving very heavy objects along even just using your hand?
Yes! You got it. I am talking about winching. Winching is one of the most interesting jobs with lots of fun. I hope you have an idea about how to use a hand winch. However, if you are still ignorant about using a hand winch than you can follow my article. I hope after reading my article you will be able to use a hand winch.
Also Read:
How To Use A Hand Winch
Important: Before going to winching go through the tips I provided. It will be helpful to you.
Tips: 1
You should always care about the right tools. Here right tools mean the tools which are suitable according to your vehicle. If you have a heavy-weight vehicle then you should go for a winch with high capacity. Always remember to put thick hand gloves on your hand while winching. Otherwise, Synthetic rope or steel cable can cut down your hands.
Tips: 2
Before starting winching, always check the condition of winch and recovery equipment. Ensure all operator controls are functional and check parts of the winch. While winching, continuous assessment of cable's health is important. Because there can be any kind of damage on the cable. Always keep in mind that working with a damaged cable is always risky. You should keep the limitations of your tool in mind. Never try to pull a heavy vehicle or objects with a lower capacity winch. Exceeding the capacity of the winch can cause serious injuries. Always concentrate on winching while you are recovering the vehicle. Accidents can occur even after winching.
Step 1: Rigging the winch
Your first step is to find a suitable tree, boulder, stumps that you are going to use as an anchor. Normally all winches offer tree trunk protectors. Then, wrap the tree trunk protector around the bottom part of the anchor point. After wrapping the tree trunk protector, it's time to attach the D-ring shackle. Then hook the D-ring shackle through both of the loops on the tree trunk protector winch you wrapped. You should never tighten it too tight.
Step 2: Pulling your vehicle out
After that, attach the cable/rope that comes along the winch with your vehicle's hook. Then attach the other side of the cable to your winch. As soon as you have attached the rope/cable with your vehicle and winch. Now you are ready to go. You can start winching. As you are using a hand winch, a liver is supposed to come along with the winch. Use that liver for pulling. In this way finish your job. 
Step 3: Unrigging the winch
As your job is done with the winch, Unhook the winch cable from the D-shackle and rewind the winch cable. After that, store the winch into your vehicle.
Final Words
I hope now you know how to use a hand winch. If you have any question about using a hand winch, then please don't hesitate to inform us. Just drop a comment below and I will get back to you soon!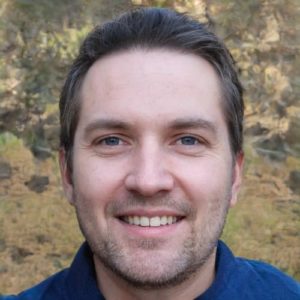 I'm Daniel Galbreath, founder of OffRoadersWorld.
I spend my spare time writing on this website, OffRoaders World. I share my thoughts and reviews on different types of gears, share tips sometimes. This website is specially created and regularly updated basically to help other folks like me when I started to solve the various problems they face, specially when they go off-roading.