Last Updated on June 21, 2021
So, a winch pulley block is a recovery system with which you can handle any recovery situation. Not only does it solve the problem, but it can also be stored in your car and set up within minutes. Using the winch pulley system, you can move heavy goods and even save lives.
In an emergency roadside situation, it is natural for people to panic and let their emotions get the best of their intelligence. What is required in such a situation are proper recovery equipment and intelligent response. Owning a winch pulley system prepares you for roadside recovery emergencies.
The winch pulley system can be used to increase the lifting or pulling capacity of a wire hoist or winch by up to 100%. This device is designed for use with large loads, and it's often utilized for recovery purposes.
When a winch line is combined with a pulley, the pulling or recovery of an object can be done in a three-point motion, making the recovery process much more efficient. A winch pulley block changes the direction and halves the length of the winch line. Only when the winch is wrapped around the pulley block and attached to the hook of a vehicle strong enough to recover the object can the operating capacity be doubled.
A Comprehensive Guide to Using a Winch Pulley Block
While it may seem quite simple to use a winch pulley block to handle heavy goods, it is no cakewalk. These steps should be executed in this exact order for safe and effective recovery operation:
Find a Stable Anchoring Point
To successfully execute the recovery operation, you need to find an anchoring point that you are sure is stable and sturdy enough to handle the operation.
Use a Tree Trunk Protector 
A tree trunk protector is a nylon strap with a loop at each end explicitly designed for winching operations. It makes sure the winch cable does not get stuck and ensures smooth execution. Wrap the nylon strap around a stable anchor and position the loops in a way that they are facing you.
Connecting D-Shackles to the Vehicles
Attach D shaped shackles to both the vehicles and ensure that the shackles are attached adequately for safety.
Draw Required Winch Cable from the Winch 
Turn the winch's lever and draw the required amount of winch cable from the winch. Do not draw too much, or there will be slack, which will impede the recovery process.
Wrap the Winch Around the Pulley Block and Attach it to the Anchoring Point
A screw can easily open pulley blocks at their side. Open it and wrap the winch cable around it and screw it back securely. Next, attach the block to the anchoring point D shackle.
Attach the Winch Cable to Your Car's Recovery Hook
Locate a recovery hook in your car. If there is no hook, simply attach it to a stable place in your car's frame. Ensure that all the screws are tight and secured.
Turn the Lever in Winch to "Engage"
Turn the winch lever to "engage" so that it stops releasing any more winch cable.
Safety Check
Ensure that all screws are secured and that there is no one at a potentially dangerous position in the whole setup area.
Gently Drive Your Vehicle to Recover the Vehicle
Make sure that you do not press the gas pedal hastily, or the operation may not be executed.
Once the Vehicle is Recovered, Dismantle the Setup
Once the vehicle is recovered and is in a stable position, stop driving and dismantle the setup.
Benefits of a Winch Pulley Block
A top-quality winch block suitable for your needs is a tool that will equip you for any recovery circumstance. It is a one-time investment and doesn't require any maintenance. It can be carried in your car easily and set up quickly.
The best winch pulley blocks are made of high-tensile steel, making them resistant to any overuse damage. There are no limits to what you can accomplish with the right setup and the right winch pulley block. You can even combine two or three blocks with moving heavier loads.
Final Verdict
There is no doubt that a winch pulley block is an excellent tool for all sorts of recovering needs. A properly setup winch pulley block system can do it all, from recovering a stuck vehicle and lifting a fallen tree to even lifting shipments. But while choosing a winch pulley block, you must be clear of all the circumstances it will be used in to make a wise choice.
Choose a winch pulley block that is not too difficult to handle and set up. At the same time, it must be tested to meet your needs. Choosing a suitable winch pulley block is not enough; you must understand how it is operated and the way it should be fixed for safety and efficiency.
Even the best winch pulley-block will not work well if the setup wrong. Setting up a winch pulley block with the right steps is as important as choosing the right equipment for the job. Before you buy recovery equipment, it is good to know the maximum load and working load limits of every piece.
Note: We've reviewed some top quality car trailer winches/ heavy duty truck winches/ hand crank winches/ Portable electric winches. Check these reviews if you ever need one to buy.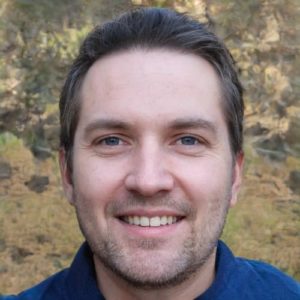 I'm Daniel Galbreath, founder of OffRoadersWorld.
I spend my spare time writing on this website, OffRoaders World. I share my thoughts and reviews on different types of gears, share tips sometimes. This website is specially created and regularly updated basically to help other folks like me when I started to solve the various problems they face, specially when they go off-roading.