Last Updated on August 9, 2022
Having a winch can reduce a lot of pressure in our daily life. A winch can single-handedly do the job that would have required 4/5 persons. It really has made pulling jobs easy and fun.
Many of us don't like the traditional winch that itself weighs a lot and is tough to carry around. That's where portable electric winch comes in. These winches are small in size, light in weight, and most importantly easy to carry around.
Today, I have gathered some great portable winch options for you if you are looking for one.
Related Guides:
Best Portable Electric Winch
1. KEEPER KW75122RM-1 12V DC Rapid Mount Portable Winch
The first one I am going to talk about today is from the brand Keeper.
They have several versions of this model. I am going to focus on the one that has 7,500 lbs of weight capacity. You can use this winch to pull your car, Jeep, ATV, or UTV out of any sticky situation.
It comes with a series wound motor. It runs on 4.5 horsepower engine. It has a 3-stage planetary gear system that supplies those power where they are needed.
It can carry serious loads as I mentioned earlier. The weight of the winch is around 76 lbs. It is easy to carry it around and set it up whenever you need it.
To handle heavy loads, it comes with an automatic holding brake that will ensure a strong hold of the load. A 4-way roller fairlead will handle the pulling part.
It comes with a steel cable that is 72 feet long. It has warning paints on both sides to announce the safe zone.
It has some high quality LED attached to the 15 feet handheld switch. You'll find it helpful when working in the dark.
It also has a wireless control feature with a wireless remote.
It will fit perfectly with a standard class 3 receiver hitch. It also comes with all the necessary accessories.
It has some higher weight capacity options available with some extra and/or advanced features.
Like, the 9,500 lbs one comes with a 5.5 horsepower engine.
The 13,500 lbs one has a 92 feet long cable and 5.5 hp engine.
And at last the 17,500 lbs one that has a 6 hp engine.
Overall, this is a good option as a portable electric winch.
Pros
Heavy lifting capacity
High power motor to handle the pulling job
Handy to carry around
Automatic brake makes it easy to hold the load
Comes in various versions
2. WARN 885000 PullzAll Portable Electric Winch
A handy piece of machinery for your workplace or home garages from WARN. This little guy will do your heavy lifting job very smoothly.
This one is the latest addition to the Warn Red PullzAll portable winch family. It's a powerful one with a lifting capacity of 1000 lbs (454 kg). That will make up for the effort of a bunch of people. It will be your assistant who will make your life easier.
It is powered by a 120 volt AC power source so you can just plug it anywhere. Plus, it weighs only 15 lbs. That makes it a great portable option that you can take with you on your camping trip, hunting day, or to work.
It has a variable speed control trigger that makes its movement effortless in forward and reverses. Also, it's fully controlled by a button. To do the pulling job, it comes with a swivel anchor hook and 15 feet of wire rope. It also has a brake option so you can just hold the load anywhere you like.
One of the best features of this one is an electronic load limiter. It has a LED indicator that will tell you whether the amount of load is too much for the winch to handle or not.
You can use it for various purposes that come in the range of 1,000 lbs such as pull an ATV into your truck bed or move a tree. This one is an ideal option to use for construction, equipment maintenance, garages, auto shops, etc.
Though this one is a corded model, you can buy a cordless version too (Model: WARN 885005).
The price range is a little bit much for this one considering its capability.
A slight downside is that it has a plastic body that is not so durable. Plus, you have to let it cool down for 30 minutes after using it for an hour, probably due to the plastic not being able to handle high heat for a long time.
Pros
Good load capacity
Very lightweight
Runs on low power
Comes with a load limiter to ensure safe operation
Cons
A plastic body so not very durable
3. Megaflint Reversible Electric Trailer Winch for Boats
A powerhouse from the Megaflint to do the monstrous lifting job on your behalf. It has the capacity to handle up to 6,000 lbs of weight.
The first thing I am going to focus on is the dual mode operation feature. The power in and power out will make your winching experience more fun and stress relieving. It also comes with freewheel operation.
The next best part is the low noise design. It will run without any noise from ratcheting. It also has electric and manual dual mode operation for both in and out.
It runs on a motor that has 30% higher winching power than other regular 6,000 lbs winch. To provide additional safety it has a galvanized steel cable and hook.
It comes with both dynamic brake and mechanical friction brake. Different capacities of this winch are: 6,000 lbs for rolling, 5,000 lbs marine, and 2,000 lbs for pulling.
The power cord it comes with is 16 feet long and a corded remote control that is 9 feet 9 inches long. The duty cycle of this one is 6 to 8 minutes of pulling with 2,000 lbs of weight. Then you'll have to let it cool down for 5 minutes before using it again.
It comes with a 30 ft cable to use for the winching. It has a line speed of 6 feet per minute.
Before starting the pulling, you must tight the clutch clockwise. If you don't do that, then it will cause a series of problems. After tightening the clutch, you have to spool the rope to access a load of features.
You can use it to pull a boat out or any other job that comes in the range of 6,000 lbs.
The price range for this one is pretty reasonable.
Pros
Immense pull capacity
Dual-mode operation feature to make things easier
Low noise design to ensure a peaceful working environment
Enhanced power motor for high performance
4. Bravex Reversible Portable Electric Winch
This one is a budget pick from Bravex with almost the same features as the previous one I reviewed.
If you are looking for an electric winch to help you load your boat onto the trailer, then you can definitely give this one a try. It comes with tons of cool features like dual operation mode (power in and power out), high power motor, electric and manual mode, etc.
The build quality is very good for this one. Looks like it was built for long lasting service. This one also has a low noise design and an electric braking system (automatic). Hook and galvanized steel cable ensure additional safety during winching.
The pulling and rolling capacities are exactly the same as the Megaflint winch. Plus, the duty cycle, corded remote control, length of the power cord, and remote cable are also the same as these two.
It works with a 12V power supply.
As I mentioned earlier, you can use it for your boat as well as for cars, trucks, or trailers. The price range of this one makes it more appealing.
Pros
A good one to deal with boats
Impressive load lifting capacity
Dual operation mode for easy winching
5. WARN 910500 Handheld Portable Drill Winch
Another one from WARN and this time it's a low capacity winch. It has a pull capability of 500 lbs.
A unique looking winch to do small pulling jobs for you. The build and design of this one are not like any other winch. It is very handy and you will be able to carry it anywhere without breaking a sweat. The load capacity is pretty low as I mentioned earlier as it can only carry up to 500 lbs of weight. So, it is not for heavy jobs.
It is powered by a portable drill that is not included with the package so you have to buy it separately. 30 feet of wire rope will handle the pulling part. Hawse fairlead will make the winching smooth. It also has rigging hooks on the front and rear sides.
You can use it to move nursery stocks or pull a rolling load up onto your trailer. You have to be very cautious about the weight though, as it has a very low load capacity.
The best part why you should buy this one is the lightweight, the price, and the unique design. It will probably provide great value for your money.
It also has 2 other versions, both with 750 lbs capacity but one with Synthetic rope and the other comes with wire rope.
Pros
Handy to use
Perfect for small pulling jobs
Long wire provided
Unique looking design
6. Master Lock 2953AT Portable Electric Winch
You can use this electric winch from Master Lock for various purposes. It can easily deal with cars, boats, trucks, etc. Still, it works best for towing and pulling a boat.
The pulling capacity of this one is only 2,000 lbs. But when it comes to rolling, it has a huge capacity of 6,000 lbs and has a marine capacity of 5,000 lbs. You should make sure that the boat weighs around 5,000 lbs, to get the best output from it.
The manufacturer recommends using it for a maximum boat size of 18'. The high-quality steel cable that comes with it is 30' long and has a hook attached to it.
The power cable is 20' long so that will give you additional distance coverage. In the case of winching, every foot of distance counts so that extra coverage will come in handy from time to time.
The mounting plate is made out of steel which is safe from rust and corrosion. That is important for every machinery out there.
This winch can be controlled by a remote and the remote controller will come with the package. The remote control feature is also a crucial one as you can control the winch from a distance to be safe.
The installation part is also easy so you won't need the help of a professional. You can do it yourself by following the manual instruction.
The only minor drawback is that this winch works a bit slow compared to other portable winches. Except that, this model is highly recommended in this price range.
Pros
Good winching capacity
Perfect to use for a boat as well as car or trucks
The long cable gives you huge distance coverage
Not so expensive
Cons 
Line speed is a bit slower compared to other winches
7. Pro-LifT I-9620 Grey Portable Electric Winch
Pro-LifT I-9620 electric portable winch is not a big match player. It is the superstar of small games or in this case, small pulling jobs. It has a very low pulling capacity of 2,000 lbs.
Though the capacity is not much, it performs superbly within that load range. You can use it occasionally to move or position some loads around your farm or house. It is designed to work best with loads in a horizontal plane.
The cable length is very decent as it has a 30' long cable with a snap hook attached to it. The long cable will allow you to work with distant loads. The line speed of this winch is 6 feet per minute. That's not bad at all.
There is a mounting bracket available in this one if you want to mount a hitch ball in your trailer. A hitch ball will allow you to have a level towing. Just make sure that you get a hitch ball with the correct size shank that fits perfectly to your hitch receiver.
There is a remote switch to ensure your safety during winching by allowing you to operate the winch from a safe distance. If the power is out you can use the emergency crank handle and do the job manually. That is such a cool and handy feature to have.
The winch itself is very lightweight as it weighs around 20 to 25 lbs so carrying it around should be easier and comfortable.
I didn't find any major drawbacks of this one except maybe the small pulling capacity but if you can finish your job within that load range, then that's not a problem anymore.
Pros
Portable
A long cable to cover maximum distance
Inexpensive
Installation is very easy
Very little maintenance needed
Emergency crank handle to continue winching even without power
Cons
Verdict
You should always buy the one that fulfills your requirements. If I were to suggest a heavy-duty portable winch, I would recommend you buy the KEEPER winch at it is great from every aspect.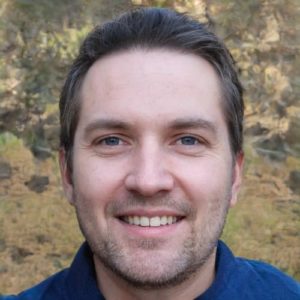 I'm Daniel Galbreath, founder of OffRoadersWorld.
I spend my spare time writing on this website, OffRoaders World. I share my thoughts and reviews on different types of gears, share tips sometimes. This website is specially created and regularly updated basically to help other folks like me when I started to solve the various problems they face, specially when they go off-roading.