Last Updated on July 7, 2021
The best husky hitch
If you're looking for husky hitch and you don't have the time for intense comparison shopping then get this Husky Center Line TS hitch for overall quality and performance.
Husky, as a brand, is quite renowned for producing high-quality towing tools, particularly the hitch.
When it's about selecting a quality weight distribution hitch with a sway controlling system, Husky's product line has all the ability to steal the show.
Besides hitch, it also manufactures trailer stabilizer jack, trailer hitch mount, trailer coupler, hitch ball, hitch pin, pin clip, lube, etc.
What makes this brand so unique?
Its ability to market top-quality weight distribution hitches at an affordable price.
In this article, I'm going to give you some insights into Husky hitches mentioning all their highs and lows.
Before I start the review part, allow me to write a brief about the hitch tongue weight rating and gross trailer weight rating (in case you don't know them yet).
Hitch tongue weight rating is the maximum weight a trailer hitch can handle of the downward pressure that the trailer tongue applies.
On the other hand, the gross trailer weight denotes the total weight of the trailer, including its weight and everything in it.
If you see the gross trailer weight rating for a hitch is written as 12000 lbs, that means you should limit the gross weight of the trailer up to 12000 lbs to use that hitch to tow that trailer.

The tongue weight needs to be something in between 9 to 15 percent of the gross trailer weight.
That's enough information for now. Without any further ado, let's dive right in.
 Top-quality Husky Hitch Reviews
1. Husky 32218 Center Line TS Weight Distribution Hitch Review
Pros
This same unit is serving the purpose of both weight distribution and sway control just fine.
It's a well built and well-finished hitch.
Installing this hitch is not a tough job at all.
It comes with all the required hardware, including a special tool to aid the installation process.
The package includes universal EZ frame brackets to make the installation a lot smoother.
A handy-dandy instruction manual comes inside the package with relatively clear instructions.
The hitch ball is pre-installed in the factory. That certainly saves your time in installing the unit.
As this hitch has trunnion style spring bars, it provides proper ground clearance to the trailer.
It's a relatively lightweight hitch compared to its competitors.
A reasonably priced unit considering what its competitors ask.
Cons
Although this hitch is not as noisy as some other hithes out there, it becomes a bit noisy when you take a turn.
Husky 32218 Center Line TS hitch is one of the finest hitches out there considering the features, and quality a reliable hitch needs to offer.
The rated tongue weight of this hitch is 800 lbs to 1200 lbs, and the gross trailer weight is rated up to 12000 lbs.
Will the tow vehicle be squatting down even after using this hitch?
No.
Regarding the ability of this unit to distribute the weight properly, I must say, the spring bar with brackets efficiently provides required upward pressure to handle the tongue weight (the downward pressure given by the trailer).
As this weight distribution hitch implements vertical metal brackets instead of vertical chains, so, undoubtedly it's better for sway control.
That means you are getting two most important features (weight distribution and sway control) without needing any additional hardware.
Overall, Husky 32218 Center Line TS is a sturdy, well built, durable hitch to ensure perfect weight distribution and sway control during the drive.
It comes with all the bells and whistles you require for installing the hitch easily, and it doesn't cost much.
Moreover, Center Line TS series offers two more models of different tongue weight capacity ratings –
Husky 32217 (600 lbs to 800 lbs tongue weight capacity).
Husky 32216 (400 lbs to 600 lbs tongue weight capacity).
(All these models share the same feature, benefits, and pitfalls. There is a minor variance in pricing, though).
Husky released another model, Husky 32215, where every feature is the same except the ball size. This time the ball size is 2". Whereas the other models feature ball sizes of 2-⅚".
Altogether, it's a highly cost-effective hitch where you have the liberty to choose among different tongue weight capacities offered by the same series.
2. Husky 30849 Weight Distribution Hitch Review
Pros
The chains and trailer ball are pre-attached, which undoubtedly reduces the installation mess.
A clear and easy to follow instruction manual helps to finish the installation in a quick time.
All the required hardware for assembling are included in the kit.
The hitch head accepts spring bars with various capacities. As a result, you can use this same unit for several trailer sizes.
This hitch is finished in black polyester powder coating, which makes it somewhat rust and corrosion-free.
The head is designed in a way so that it's easily accessible to the hitch ball shank. Eventually, it genuinely helps to reduce the required installation time.
As the spring bars are interchangeable, you can fit them on the left or right side of the hitch head interchangeably.
This hitch will provide both weight distribution and sway controlling support. It features a dual saw control platform.
It's quite affordable for what it offers.
Cons
As it features round bar type spring bars, so, the trailer will get comparatively less ground clearance than the other trunnion style hitches.
The instruction manual needs to be more pictorial. Still, it's quite comprehensive, though.
Husky 30849 hitch is another game-changer in distributing the weight efficiently and controlling the sway handsomely.
What's more important than knowing the tongue weight rating and the rated gross trailer weight of a hitch?
This particular hitch is rated as 1200 lbs tongue weight and 12000 lbs gross trailer weight.
Husky 30849 allows 8" height adjustment (rise 5-⅝", drop 2-⅜"). This surely opens the door to use it with various trailers and tow vehicles.
Although the ball is pre-attached, I recommend to re-check the torque. You might need to tighten it a bit.
I dig the price of this unit.
As a whole, to ensure a level driving with enough control and stability, you can go for this unit without any second thought.
Verdict: Should You Buy Husky Hitch?
Now, the real question is, should you buy a Husky hitch?
The short answer is: yes.
It's because Husky makes high-quality weight distribution hitches with a sway controlling system implemented in the same unit. No need to buy separately.
You will be able to buy either the trunnion style spring bar, or the round bar style spring bar unit at an affordable price. Their product quality and price is on point.
Moreover, the Center Line TS offers more than one version of a hitch featuring different tongue weights.
If you want me to select only one between the trunnion style and round bar style, I will go for the trunnion style (Husky Center Line TS) model to get better ground clearance.
Also Read: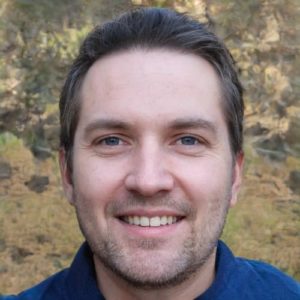 I'm Daniel Galbreath, founder of OffRoadersWorld.
I spend my spare time writing on this website, OffRoaders World. I share my thoughts and reviews on different types of gears, share tips sometimes. This website is specially created and regularly updated basically to help other folks like me when I started to solve the various problems they face, specially when they go off-roading.