Last Updated on August 4, 2022
Winner: Best Fifth Wheel Hitch for Ford Puck System
The B&W RVK3300 wins with overall performance and build quality. Ease of use and quiet ride make this an easy choice if you are shopping for a new 5th wheel hitch.
Are you looking for a 5th wheel hitch for the Ford Puck system (available from 2010+)?
Finding out the best out of all the available options in the market can be tough. Here we assembled some great hitch options together to help with your decision.
After all, that's what you want from your 5th wheel trailer, reducing stress. So, it won't be fair if you have to worry about the perfect 5th wheel hitch to buy.
Here I will discuss some amazing options and it will also act as a buying guide for you.
All of the products I am going to review today will fit perfectly with smodels of Ford trucks that use the puck system introduce in 2010 (4 pucks and gooseneck). If you own one of them, good for you. If you don't, you will still be able to use them with some modifications.
Enough with the intro. Let's dive into the review.
Best 5th Wheel Hitch For Ford Puck System
1. B&W RVK3300 Companion 5th Wheel for Ford Puck
This one from B&W is a complete package with all the best quality features available. This one will take your towing experience on another level. You won't find any performance issues to complain about.
It has many amazing features. Like, to provide a secure stay on the truck bed it comes with a dual jaw construction. It also makes sure that there isn't any unwanted noise while towing. Secure positioning and quiet performance are two very big deals for any 5th wheel hitch.
The dual jaw construction also plays a vital role to keep the trailer movement at a minimum. That ensures safe driving for you and the others on the road.
To make the unhitching part easier, it comes with a cam-action latching handle. You will be able to release the trailer easily even if you are on an unlevel site.
The hitch itself is also easy to move due to its lightweight condition. Which is a great plus point in case of installing it.
It sets itself apart with the 4-way pivoting system. Due to this, it will take measures against the swaying problem the 2-way system would neglect.
It also can carry huge loads of up to 20,000 lbs. That should be more than enough for a standard RV trailer. All while doing so with quality bushings to keep the ride quiet.
With all these positives, it is needless to say that this one will be the best 5th wheel hitch you can buy for yourself.
The only minor downside it has is the price. It comes in the premium category range but it does provide the best output for the money.
Pros
Dual jaw construction
Lightweight – Easier to handle and install
Huge load capacity
Hitching and unhitching is easy
Easy to install
Cons
Price – A little more expensive
2. CURT 16039 Q25 5th Wheel Hitch
The CURT 16039 Q25 is built to be the quietest 5th wheel towing possible or so they claim. The top part of this hitch can tilt in any direction thanks to the spherical axle bearing.
To make the coupling process easier, they used a 3 position indicator. The indicator shows the current coupling status of your trailer and the hitch.
The handle of the 5th wheel hitch is a short one, that is designed for efficient performance and hassle-free coupling. You can even lock the handle when traveling to ensure maximum safety.
The weight lifting capacity of this one is monstrous. It has a gross trailer weight of 24,000 lbs and a vertical load of 6,000 lbs. This huge load capacity ensures that it can handle any load you can throw at it.
This one is compatible with towing a wide variety of 5th wheel trailers. Plus, the hitch itself is compatible for installation in various models of FORD truck. It will easily fit with the Ford F-250, F-350, and F-450. All of them have an 8-feet bed.
The price range for this one is also very reasonable.
Pros
Dual jaw construction
It can tilt in a 360-degree angle
Monstrous towing capacity
Lockable handle for safety measures
Sturdy build quality
Cons
3. B&W Companion RVK3305 5th Wheel Hitch
The RVK3305 is specifically made for the Ford puck system. It is easy to install as this one is designed for the Ford hitch platform.
This one also comes with a dual jaw construction. So, installing and removing parts is pretty easy in this model.
Like the previous one from B&W, it also comes with a cam action latching handle to make the unhitching part easier. You will be able to release the trailer easily in a parking spot.
Like other products from this brand, this one will also provide a smooth and quiet towing experience.
It has the capacity to lift up to 25,000 lbs of weight which is insane. Still, the hitch itself is not that heavy so you won't have any problem handling it.
The hitch body is very sturdy so it can handle immense pressures.
It will fit perfectly with the 4 pucks in the truck bed in the specific models of Ford.
As I said earlier, this one is a premium option so the price range is very high but it's worth it.
Pros
Dual jaw construction
Easy to install
Comes with a cam action latching handle
Immense weight lifting capacity
Cons
4. CURT 16035 Q20 5th Wheel Hitch
The 16035 hitch from CURT's Q series is built with a unique handle and a head with extra width. That allows it to make the coupling process of your 5th wheel trailer effortless than ever.
When you uncouple your trailer from the hitch, the handle automatically sets itself to a ready position for coupling.
The head of this one is one of a king. It is placed on a cast yoke combining with poly-torsion inserts. That helps it to reduce shock loads, chucking, and makes the coupling point quieter.
Like the previous one I reviewed earlier from CURT, this one also comes with a 3-position coupling indicator. That works as a great help by showing the current coupling status.
With the 20,000 lbs of gross trailer weight, it also has 5,000 lbs of vertical load weight. This hitch is tested rigorously according to the standard SAE J2638.
The compatible models for this one are the same as the previous one.
The price range of this one is very reasonable given the amazing features it comes with.
Pros
Extra-wide head for easier coupling
Self-resetting handle
Built-in coupling indicator
Impressive load capacity
Easy to install
Cons
5. CURT 16031 E16 5th Wheel Hitch
The first thing I am going to discuss is the double pivot head. The dual pivot head of this one provides lateral movement up to 10 degrees. That helps it to perform a smooth and stable towing job.
Now for a secure coupling process which is a must for any 5th wheel hitch, they used an automatic locking feature. This coupler lock will make the coupling process more effortless and secure at the same time.
An anti-rattle skid place is used to deal with the rattling problem. This one is another great feature given the rattling and vibration during towing can create an annoying environment.
This one is also tested according to SAE J2638. It is certified to carry up to 16,000 lbs of weight (GTW). The vertical load weight for this one is 4,000 lbs.
The compatible car models for this one is also the same as the previous one I mentioned.
Now the price section. As I said earlier, this one is a budget pick for you so if you are looking for a cheap 5th wheel hitch option then this one is for you.
Keep the gross trailer weight of this one before buying as it is rated to pull a little amount of weight compared to the others.
Pros
Dual pivoting heat for 10 degrees of lateral movement
Built-in auto-lock for coupler
Sturdy build quality
A cheap option
Cons
Towing capacity is not much
Verdict
If you are to take my suggestion, I would recommend buying the B&W RVK3300. Except for that little bit high price range, it has all the features to provide the best service for you. That is of course if the towing capacity is enough for you.
If it serves you for a long time which it will, then I don't think the price should be a problem as you are going to spend it once.
At last, it is just my opinion. You should buy the one that fulfills your requirements from every angle.
Also Read: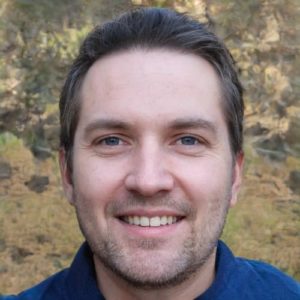 I'm Daniel Galbreath, founder of OffRoadersWorld.
I spend my spare time writing on this website, OffRoaders World. I share my thoughts and reviews on different types of gears, share tips sometimes. This website is specially created and regularly updated basically to help other folks like me when I started to solve the various problems they face, specially when they go off-roading.