Last Updated on June 6, 2021
It's not very rare to find yourself enjoying an amazing off-road adventure when suddenly, your vehicle comes to a halt, and it won't just move anymore. That's because the wheels got dead stuck on a mud puddle that you didn't notice until it's been too late!
In situations like this, a Master Lock winch can come as a lifesaver as it will get your vehicle out and set you back on the trail within minutes!
The Master Lock Winch is a great addition to any vehicle owner's toolkit. The winch can be used for anything from pulling your car out of the mud or snow, to quickly loading heavy items into the back seat.
With our detailed Master Lock winch review, we will help you in finding the perfect winch to aid in your off-road trip.
See Also: The best winch for the bucks (review & guide)
Top 2 Master Lock Winch Reviews
Here are our top 2 recommendations that you should check out.
1. Master Lock 2953AT Electric Winch
This highly portable winch works like a charm. Its super lightweight and compact design allow you to carry it easily. Coming at a very low price, this can be the perfect choice if you want great performance from a budget product.
It boasts a durable design that makes it able to withstand up to 2,000 pounds of pulling capacity. The galvanized steel cable will ensure the winch rope never snaps under pressure. Thanks to the hook, it'll attach perfectly! You can use it to winch cars, trucks, and boats with ease.
With its parallel shaft gears, you'll get efficient power for pulling just about anything. This tool is smart enough to shut itself down automatically when there is an overload to prevent damages. It comes with a working remote controller that allows you to control the winching action from afar.
Being a portable unit, you would be able to carry it anywhere you want. It won't add too much weight to your vehicle. You'd barely notice the extra weight.
This is a great winch that boasts a lot of pulling muscles while remaining highly compact and lightweight. It's pretty sturdy and highly capable as well. You can safely go for this one as it won't hurt your bank balance as well.
Pros
Extremely lightweight and compact
Brilliant pulling capacity in a portable winch
Galvanized steel cable for safe pulling
Cons
Power and controller cables are slightly wobbly
2. Master Lock 2955AT Portable ATV Winch
This exceedingly inexpensive winch manages to deliver outstanding winching performance, specially designed for all-terrain vehicles. It's very small in size so you can install it in tight quarters without any problem. Being super lightweight, you'd barely notice its weight on your ATV or a similar vehicle!
From this portable equipment, you'd still get a decent amount of pulling power, rated at 1,500 lbs. The galvanized steel cable, along with the nylon hand-saver safety feature, guarantees flawless pulling. If your ATV needs towing or pulling out of mud puddles, you can rely on this tool to do the job!
It sports a sturdy magnet motor with a brilliant planetary gearing. As a result, you'll get a high-torque power from a rather small product, which is pretty surprising! Another amazing feature is that it can be remotely controlled. So, you won't have to get close to the winch every time you want to operate it.
You'd surely appreciate its high-level performance coming from a product that barely costs anything.
This winch lives up to the standards, and it's capable of exceeding your expectations. You'll love the super small design and enjoy great pulling power. It'll handle almost anything without fail. Definitely a great product for the price!
Pros
Very compact and super lightweight
Outstanding planetary gearing for high-torque power
Durable steel cable with additional safety features
Cons
About The Brand Master Lock
Master Lock holds a prominent place in the world of padlocks and security products. Since 1921, it's been working hard to provide strong and high-quality locks and security solutions. The company's been continuously innovating to find new and better versions of security systems to keep its customers satisfied.
This is a brand that specializes in developing locks, safes, combination locks, etc. With its incredibly strong security products, you'd be able to sit back and relax, knowing that your valuables are completely safe and secured. They are all sturdily built so no one can access them without permission.
Besides being great at making locks, Master Lock develops excellent winch tools. They are all very functional with a touch of modern technology and innovation. As a result, you'd get high performance at a reasonable price.
Conclusion
Master Lock offers the best winches at a very reasonable price. If you're short on money, you can go for them as you'd get the level of performance that you can only expect from expensive products.
Our Master Lock winch review contains enough details about two of the best winches. Give it a read and feel free to choose the one that appeals to you the most. You won't be disappointed.
If these 2 winches don't fit with your needs, then you can also read our reviews of Fulton winches/ Tigershark Winches/ Warn zeon platinum winches/ Camco Winches.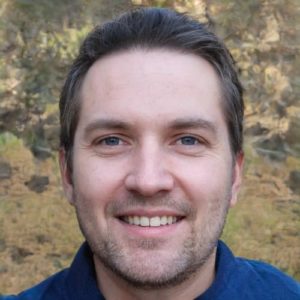 I'm Daniel Galbreath, founder of OffRoadersWorld.
I spend my spare time writing on this website, OffRoaders World. I share my thoughts and reviews on different types of gears, share tips sometimes. This website is specially created and regularly updated basically to help other folks like me when I started to solve the various problems they face, specially when they go off-roading.