Last Updated on June 6, 2021
Whether you are a proud owner of a car or a boat, the one thing that is common in both cases is purchasing a good winch. Winch can become a savior in a crucial moment when no one else is around. It becomes a constant partner in your every ride.
In this camco winch review, I am going to talk about two camco winches mentioning their upsides and downsides. Read this guide to know if Camco winches worth the money or not.
Camco Inc. is a leading supplier of recreational vehicle accessories for both on and off the road use. Their Camco Winch product has been designed to be easy to install, with an integrated wiring harness that makes installation quick and simple. In this blog post, we will review the Camco winch in-depth so you can make an informed decision about whether or not it's right for your needs.
Camco Winch Review
1. Camco 2,000 lbs Winch Review (50000)
Specifications
2000 lbs weight capacity
20 feet strap included
Heavy-duty gears
Zinc plated body for resisting corrosion
The first product in today's review is a marine winch from Camco. It will be a great assistant for you in the process of loading your boat onto the tow trailer. The 2000 lbs pulling capacity will do a smooth, accurate and safe job of loading the boat. It has long-lasting durability all thanks to the heavy-duty gears and corrosion resisted zinc plated steel.
It comes with a polyester webbing strap which is 20 feet long and 2 inches wide. This strap has excellent UV resistance to provide great service in the sunlight for a long period. The handle of the winch is 8 inches long so it is easy to grab and work with.
Pros
Great for pulling a boat
Corrosion-resistant body and UV resistant strap
Good low budget winch
Cons
2. Camco 1200 lbs Heavy Duty Steel Marine Towing Winch Review (50001)
Specification
1200 lbs pulling capacity
20 feet polyester strap
Comfort grip handle
Heavy-duty gears
Durable and corrosion-resistant steel body
The second and last one in today's review is another low load capacity marine winch from Camco. It has a pulling capacity of 1200 lbs. It has a heavy-duty steel body which is corrosion resistant. It also has powder coating and zinc plating. The 20 feet polyester strap that it comes with is durable and resilient. It also has UV resistance capability.
The grip handle is 8 inches long. It is very comfortable to hold and provides a secure grip for you. This winch is built in a way that is totally rust and deterioration resistant. The manual is very easy to understand how to install it and use with no worry.
Pros
Handling is very easy
Very easy to mount
The build quality provides great safety from rust and corrosion
Cons
Verdict: Should You Buy Camco Winch?
Now if you have a boat and you decide to make your boat ride more secure then you definitely should think about getting a marine winch for you. It will not only get you out of many vital circumstances but also will make your ride tension-free. Before buying a winch you should know which winch will be perfect for your boat.
If you want me to vote for the best one. Then I will vote for the Camco 2000 lbs model as it will give you a little extra flexibility in case of weight lifting.
Read Also: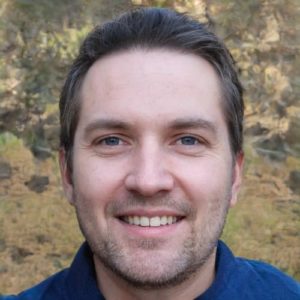 I'm Daniel Galbreath, founder of OffRoadersWorld.
I spend my spare time writing on this website, OffRoaders World. I share my thoughts and reviews on different types of gears, share tips sometimes. This website is specially created and regularly updated basically to help other folks like me when I started to solve the various problems they face, specially when they go off-roading.