Last Updated on June 6, 2021
The Superwinch Tiger Shark Series offers a great balance between value and performance. With the goal of minimizing the previous issues, Superwinch introduced this series with a next-generation design.
Being entry-level winches, you'd enjoy easy operation in handling heavy-duty vehicles such as trucks, Jeeps, and even trailers!
Also Read:
Superwinch Tiger Shark Series Winch Review
1. Superwinch 1515200 Tiger Shark Winch Review
This high-quality and durable product made by Superwinch is a fantastically powerful winch with 15,500 pounds of rated pulling. With this much power, you'll be able to haul your heavy truck or RV out of those muddy traps almost effortlessly!
The 5.7 hp motor is sturdy enough to handle extreme use and constantly delivers enough power to offer seamless operation. Thanks to its stainless-steel construction, it will never get rusts even when you soak it in water.
Moreover, you won't have to worry about it getting wet in the rain or covered in snow because the motor is conveniently sealed, and therefore, protected! Feel free to use it any day and anywhere!
It comes with a heavy-duty handheld remote that allows you to control the winch from 12-feet away. With the ergonomic free spool, you'll enjoy smoother operation!
The unquestionable durability and high-performance level set it apart in the market. If you're looking for a heavy-duty winch at a reasonable price, you can feel free to go for this one!
Pros
Completely sealed motor for protection from outside elements
Handheld remote offers convenience in operation
Boasts enough power to handle larger vehicles
Durable stainless-steel construction
Cons
2. Superwinch 1511200 Tiger Shark Winch Review
This sturdy winch is undoubtedly a high-performing tool that is more than qualified to set you back on your track by pulling your vehicle out of the muck!
You'll find it to be surprisingly easy to install, and once it's set, you'd enjoy smooth off-road adventures without having to worry about the mud puddles or snowbanks. The incredible 11,500 pounds of pulling power make it tough enough to handle heavy wheelers!
It's equipped with a rugged 6.0 HP motor, which is capable of tolerating extreme loads. As it is weather-sealed, water, snow or dirt won't even be able to touch it!
The three-stage planetary gearbox provides tons of torque power to allow fluid operation. Additionally, its free spooling game is on point thanks to the perfectly placed rotating gear, so you'd enjoy buttery smoothness in controlling the tool!
This is a great entry-level product that offers excellent performance and features. It's easy to use, so you won't have to go through much trouble in making the best use of it.
Pros
Stainless-steel construction offers extreme durability
A complete kit that comes with everything you need
Ergonomic free-spool control offers easy operation
Cons
A bit slow in retrieving the cables
3. Superwinch 1595201 Tiger Shark Winch Review
If you want Tiger Shark's quality in a lighter tool, then you've come across the right product! This is the lightest Tiger Shark winch in our list that weighs only 61 pounds with a 9,500 lbs of pulling capacity.
Backed by a robust 5.2 horsepower motor, it offers stellar performance and reliability that is sure to impress anyone. It won't let you down in recovering your light-to-medium weight vehicles from those mud pools. Enjoy trouble-free operation aided by the three-stage planetary gearbox and fluid free spooling!
With the 12-foot rubber remote control, you can operate it from a distance, which increases the convenience level.
The Tiger Shark series is appealing enough due to its exemplary design. With the 1595201, you won't have to resort to a different product even if you don't have heavy-duty needs. It's definitely a keeper as it's highly durable.
Pros
Premium construction with stainless-steel
Features planetary gear system for smooth operation
Waterproof and weather-sealed for extra durability
Easy to operate even for beginners
Cons
Does not come with a neoprene cover
Verdict
If you want to get a high-performing and quality winch without spending a fortune, Superwinch is the brand to go for. And their Tiger Shark series is the most famous winch lineup of them. 
Most users of this series loved their Tiger Shark winch model because of the quality at an affordable price. If you're on a budget, I highly recommend this series.
About the Brand
Superwinch is a famous name that needs no introduction. With a noble goal of giving the ultimate satisfaction by providing the best winches, this industry-leading brand was founded by the visionary entrepreneur, Frank Tolsdorf. Its headquarters is currently located in Tualatin city, Oregon State.
Since then, it's been manufacturing over-the-top quality winches with the finest designs. With 45 years of experience, it produces winches that are capable of providing unmatched performance. You'd get everything you look for in a winch and more!
The brand operates in the global market with a wide array of tools, starting from electric to hydraulic winches and other accessories. Best of all, they are all reasonably priced, so you'd find them to be quite affordable.
It underwent several management changes over the years, and it is currently owned by a company called Westin Automotive Products Inc. However, its superior quality has remained the same as ever.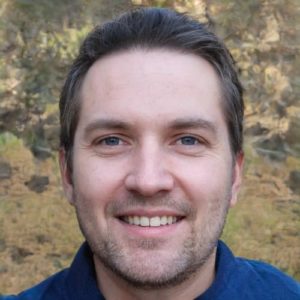 I'm Daniel Galbreath, founder of OffRoadersWorld.
I spend my spare time writing on this website, OffRoaders World. I share my thoughts and reviews on different types of gears, share tips sometimes. This website is specially created and regularly updated basically to help other folks like me when I started to solve the various problems they face, specially when they go off-roading.