Last Updated on June 6, 2021
Hand winches have a long reputation for their transporting ability. Especially, for being light-weight, hand powered winches have already taken a good place in the market of winches. These types of winches are more efficient for the boat, trailers, watercraft, etc.
However, there are lots of winches available in the market holding different features. The efficiency of winches depends on its uses. Before going to buy a winch, I think you should know about its properties.
In this ram pro review, I am going to review a 1200 lb ram pro winch. If you are looking for a winch, then you should have a look at this review before going to buy a winch.
Let's go.
By the way, if you need an electric winch, then you can read my reviews of best affordable winches in 2020.
Ram Pro Winch Review
1.Ram-Pro 1200 lb Heavy Duty Hand Winch Comfortable Gripped Handle
Key Features:
1200 lb load holding capacity.
Designed with zinc plated finishing.
Automatic brake mechanism.
10-12 ft long strap
Comfortable gripped handle.
Weight: 1.11 pounds
This winch from Ram-pro has 1200 lb pulling capacity for pulling your small loads. Especially, this winch is compatible with boats, boat trailers, personal watercraft and so on. Using this winch, you can easily have your work done. Moreover, You can use this winch for marine accessories too such as wave runners or jet skis.
Besides, this winch is designed with zinc plated steel. This means, this winch is resistant to corrosion and have long durability.
Moreover, the automatic brake mechanism of this winch will ensure your better winching experience by locking the winch rope whenever you will stop winding. The two-way ratchet of this winch will ensure your inner and reverse winching.
However, a 10-12 ft long strap comes with this winch to assist you while pulling. And with the high gear ratio and comfortable gripped the handle of this winch, you will have a better and safe winching operation.
This winch is very well designed that has a positive effect on transferring and shifting jobs.
The mooring hook of this winch is equipped with a safety handle, this makes the winch more convenient for the users.
You can use this Ram pro 1200 lb winch to move, shift or lift heavy objects in garages, homes, workplaces and other similar places.
The product weighs about 1.11 pounds which makes it extremely convenient for the customers.
Pros
1200 lb load holding capacity.
Designed with zinc plated finishing.
Automatic brake mechanism.
Two-way ratchet.
10-12 ft long strap
Comfortable gripped handle.
Cons
Verdict: Should You Buy Ram Pro Winch
In this Ram pro winch review, I have reviewed a winch from Ram-pro. I tried to mention the important features of the winch. I hope after reading my review, now you are able to decide if you should go for ram pro winch or not.
Now it's your turn. Wishing you a happy winching operation.
In case, if you are not happy with this winch, then you can check my reviews of other hand-powered winches through the review section. Below I have mentioned some of those reviews:
If you have any question regarding Ram Pro Winch, then just drop a comment below. I will get back to you ASAP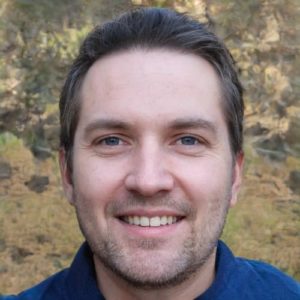 I'm Daniel Galbreath, founder of OffRoadersWorld.
I spend my spare time writing on this website, OffRoaders World. I share my thoughts and reviews on different types of gears, share tips sometimes. This website is specially created and regularly updated basically to help other folks like me when I started to solve the various problems they face, specially when they go off-roading.